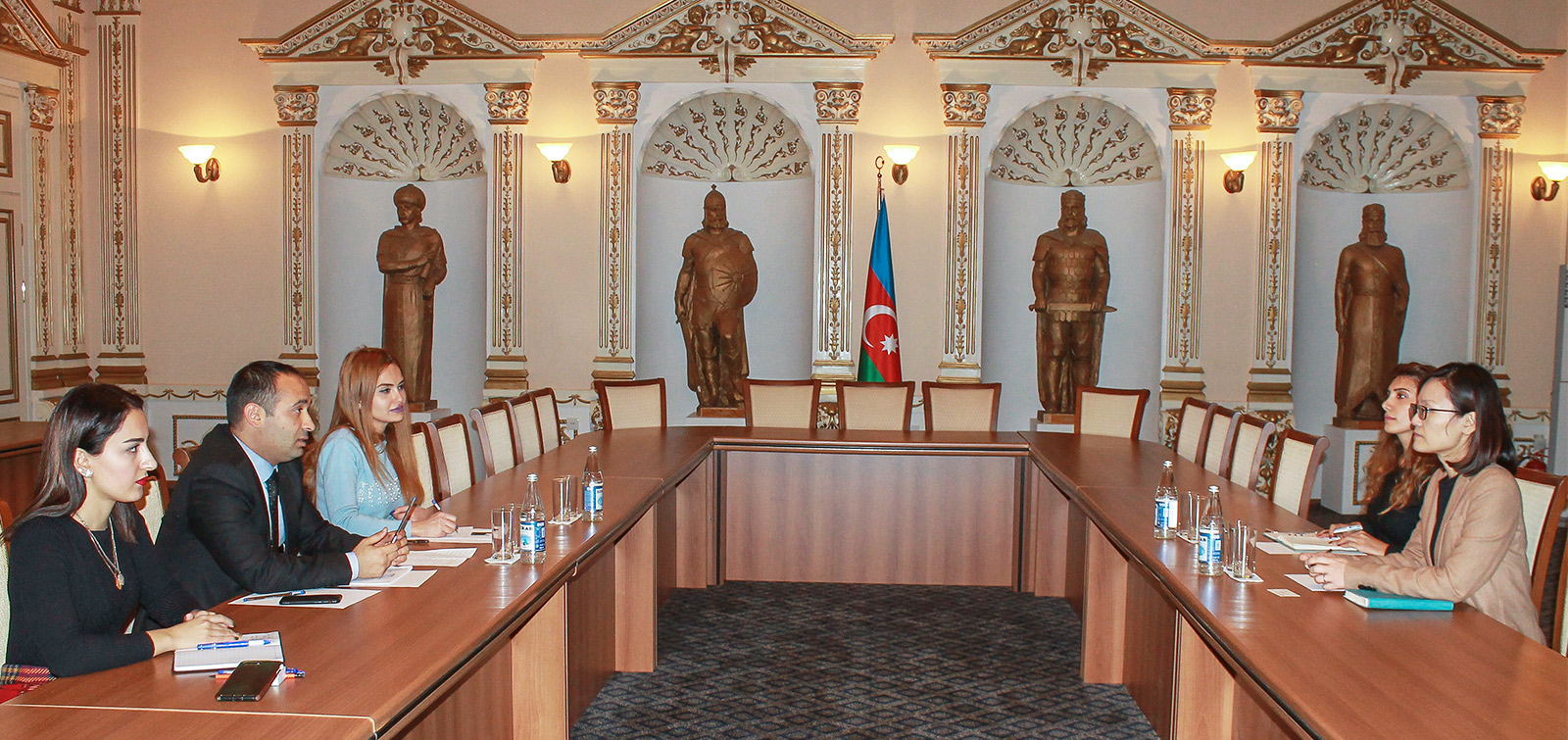 A meeting with the director of KOICA office in Azerbaijan held at the State Committee
A meeting with Park Kumok, the director of KOICA office in Azerbaijan, was held at the State Committee for Diaspora Affairs. Head of the department of the Committee Vugar Mammadov welcomed the guests and informed about the activities of the Committee, Azerbaijanis living abroad, and Azerbaijani diaspora organizations. V.Mammadov emphasized the support of the State Committee to azerbaijani communities abroad for the protection of their national identity, protection of their rights and integration into the society of the countries where they live. It was noted that the State Committee is interested in establishing contacts with international organizations, diaspora organizations of other nations and with institutions engaged in diaspora activity.
Park Kumok noted that there are similar features in the history of Korea and Azerbaijan and expressed her views on cooperation with the Committee. P.Kumok gave brief information on the KOICA, its implemented and the planned activities. She expressed the willingness in cooperation in the field of diaspora.