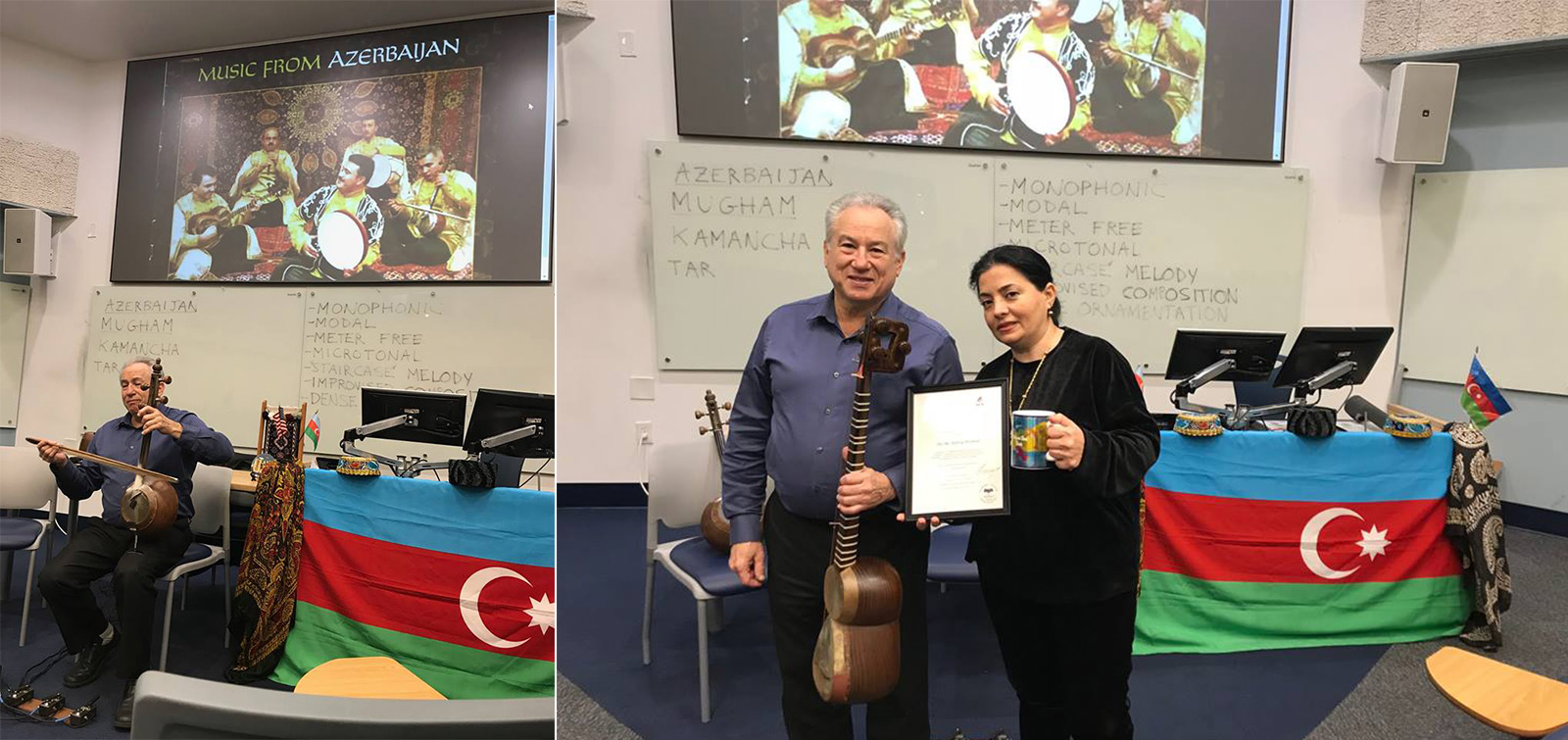 An event dedicated to Azerbaijani mugham held in Florida
The International University of Florida hosted an evening of Azerbaijani mugham. At the event organized by the American Cultural Association of Azerbaijan, US famous mugham specialist Jeffrey Werbock made a report on this genre of music.
Addressing the student audience, the musician spoke about his 40-year experience in studying Azerbaijani mugam.
At the event attended by representatives of Turkish, Iranian and Jewish communities, students and teachers of the university, J.Werbock performed several mughams on tar and kamancha.
Jeffrey Werbock, who has been fond of Azerbaijani music since 1971, devoted his life to the promotion of our mugham abroad. Hundreds of concerts and lectures were organized in museums, colleges, universities and public centers of the United States and Israel on his initiative.