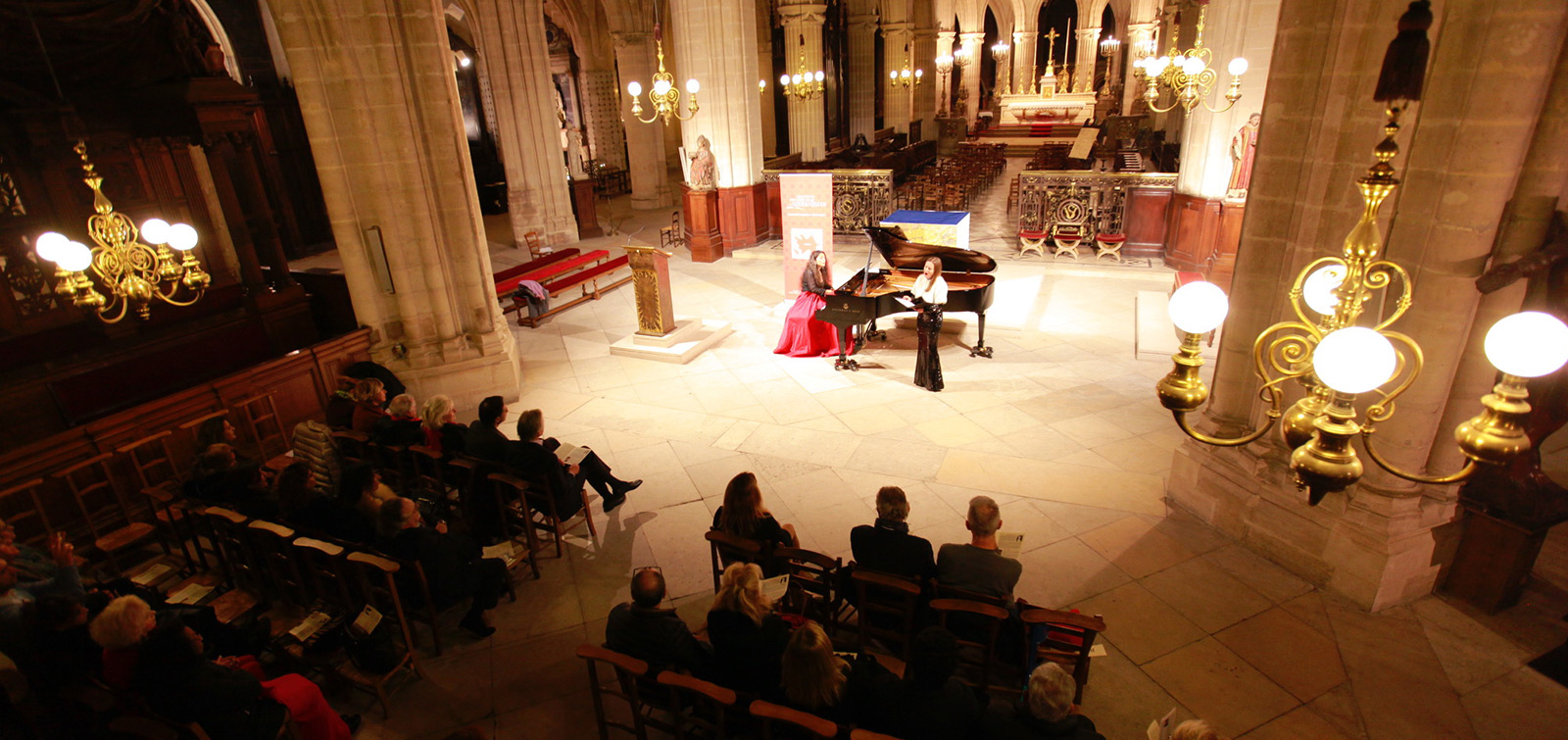 110th anniversary of Azerbaijani opera celebrated in Paris
A concert dedicated to the 110th anniversary of the Azerbaijani opera was held in the Saint-Germain-l'Auxerrois church in Paris. It was held with the support of the Association of Friends of Azerbaijan in France (FADA).
Azerbaijani Ambassador to France Rahman Mustafayev, FADA President Jean-Francois Mancel, UNESCO Goodwill Ambassador Hedva Ser, Deputy Mayor of the 1st arrondissement of Paris Carla Arigoni, French journalists, artists, cultural workers and others took part in the event.
Rahman Mustafayev told the guests about the history of the first Azerbaijani opera in the Muslim East, the first parliament in the Muslim East founded in the Azerbaijani democratic state, where the women received equal suffrage right to elect and be elected for the first time in the Muslim East, and welcomed the celebration of such an important date.
The FADA president Jean-Francois Mancel spoke about the projects implemented by the association and its role in promoting the Azerbaijani culture in France thanks to these projects. In addition, he stressed that Azerbaijan, being the cradle of the first opera in the Muslim East, is at the forefront of development, both in terms of development and in terms of progressive ideas in the region.
Azerbaijani opera music was performed by Saida Zulfugarova (piano), Regina Rustamova (mezzo-soprano), Timur Abdikiev (bass) and Irina Kopilova (soprano) at the concert. The concert featured aria of Gulchohra from Uzayir Hajibayov`s "Arshin mal alan", Arzu melody by Niyazi, Sevil's aria from opera "Sevil"- Fikrat Amirov and other music.