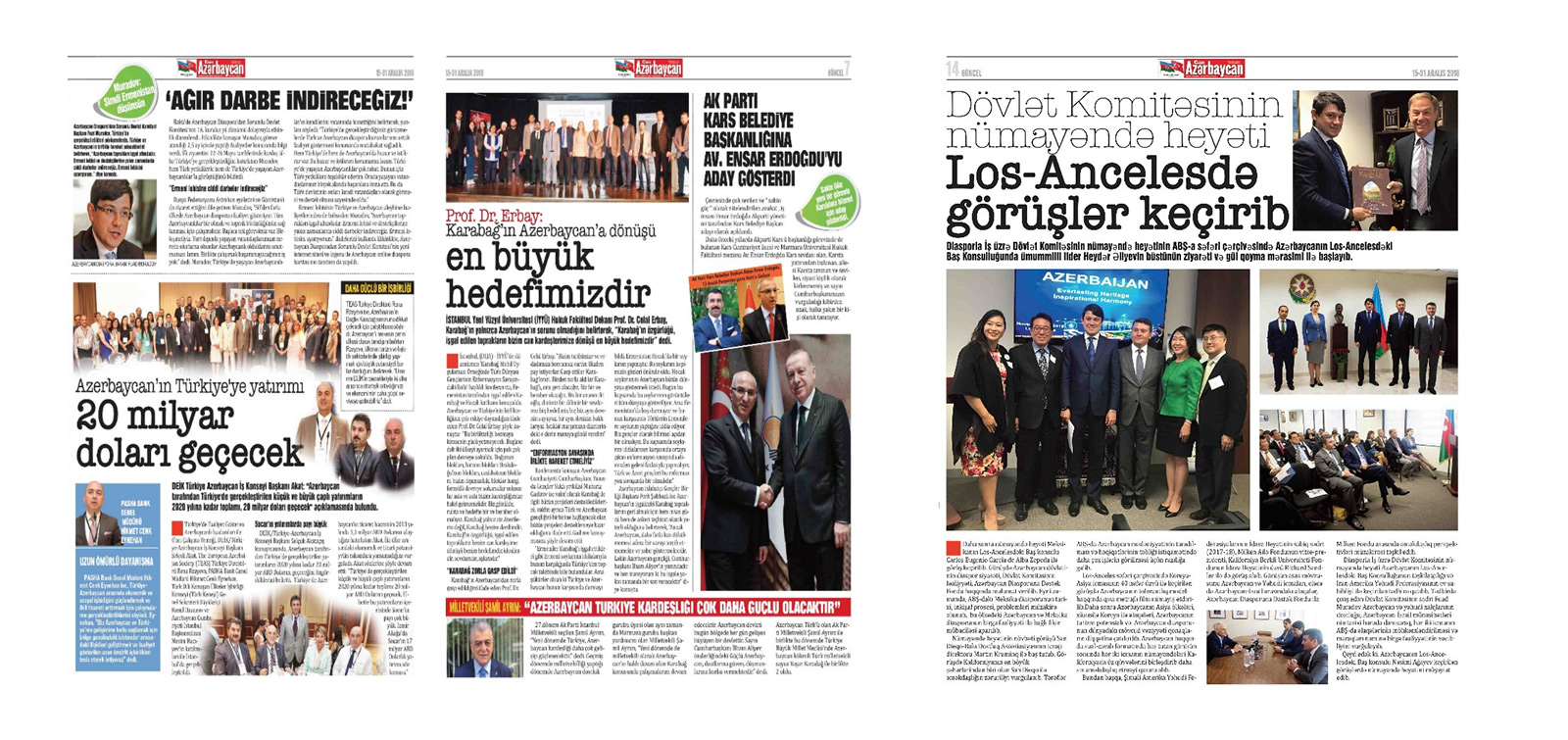 The last issue of the "Can Azerbaycan" newspaper was published as an addendum to "Star" newspaper
The latest issue of the monthly "Can Azerbaycan" newspaper published in Turkey has been published as an appendix to the authoritative and multi-layered "Star" newspaper of the country and distributed to readers free of charge. The articles on one page of "Can Azerbaycan" newspaper, which consists of 15 pages printed with 110 thousand copies, were presented in Azerbaijani.
A new edition of the newspaper devoted to the Azerbaijani-Turkish relations featured the energy projects implemented with the participation of the two countries, events held on the occasion of the 15th anniversary of the death of national leader of the Azerbaijani people Heydar Aliyev. In addition, the newspaper also highlights activities of the Heydar Aliyev Foundation and the Foundation's work on promoting the truths and culture of Azerbaijan.
The visit of the delegation led by Fuad Muradov, chairman of the State Committee for Diaspora Affairs of the Republic of Azerbaijan, to the United States was also mentioned at the newspaper. The article narrated on the meetings of the Chairman of the Committee with representatives of the Azerbaijani community in Los Angeles, Washington and New York, diaspora activists, diaspora of other nations and officials.