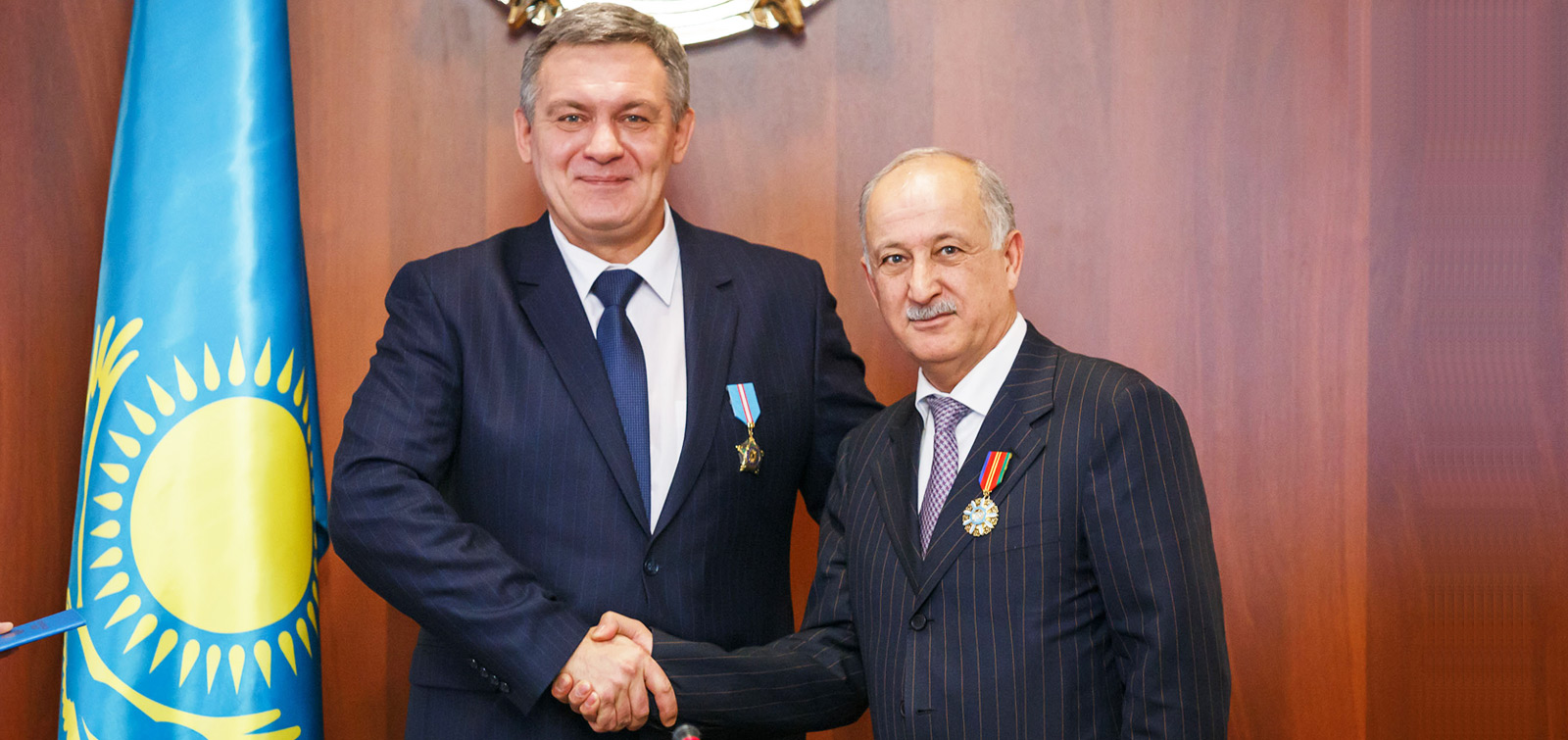 Our compatriots were awarded orders and medals in Kazakhstan
December 16 is the Independence Day of the Republic of Kazakhstan. This year Kazakh people marks 27th anniversary of Kazakhstan's independence. People who work in different fields were rewarded for their services in promoting the country's social, economic and cultural development, as well as contributing to the strengthening of friendship and cooperation among nations.
There are six azerbaijanis among those who were awarded by the decree of the President of Kazakhstan Nursultan Nazarbayev. They were awarded various orders and medals for their services in the development of the country. One of them was Abulfaz Khamedov, chairman of the Association of Azerbaijanis of Kazakhstan, who was awarded the highest - the II degree friendship award. This is the highest award given to the representatives of minority communities living in Kazakhstan over the past five years.
Our compatriots Allahverdi Mamedov, Bakhtiyar Mirzayev, Faig Mahmudov, Faig Bayramov and Allahgulu Jafarov were awarded various medals and awards for their contribution to the economic achievements of Kazakhstan. It should be noted that more than 200,000 Azerbaijanis live in Kazakhstan.