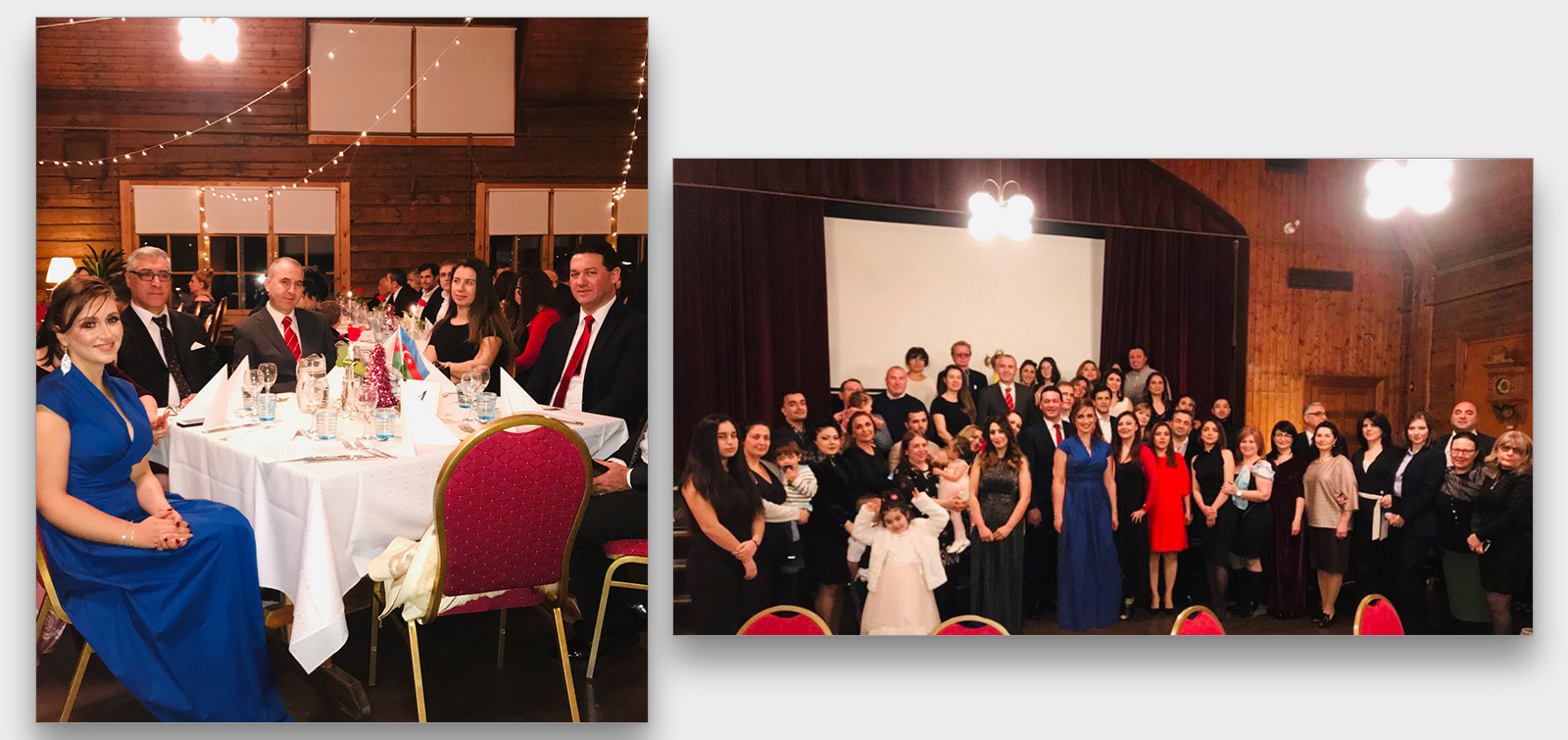 Our compatriots in Finland celebrated Solidarity Day
The event supported by the State Committee for Diaspora Affairs, organized by the Coordination Council of Azerbaijanis in Finland was held in Helsinki, Finland on the occasion of the Day of Solidarity of World Azerbaijanis and the New Year . Along with azerbaijanis living in Finland, representatives of the Finland public, representatives of the diplomatic corps of Azerbaijan in Finland and other guests attended the event.
The event held in Azerbaijani, English and Finnish began with the national anthem of Azerbaijan and a minute of silence in memory of martyrs. Coordinator of the Coordination Council of the Azerbaijanis in Finland Ulviyya Jabbarova welcomed the participants and informed them about the history of Solidarity Day and emphasized the contribution of great leader Heydar Aliyev to the creation of solidarity of the world azerbaijanis and azerbaijanism ideology. She spoke about attention and care of the Azerbaijani state to diaspora and President Ilham Aliyev's support for our compatriots abroad. The services of the First Vice-President Mehriban Aliyeva in the conveying of the Azerbaijani realities to the international arena and the promotion of Azerbaijani culture was stressed.
Vice-president of the Finland-Azerbaijan Association and chairwoman of the Women's Society Arzu Oktay emphasized that more than 50 million Azerbaijanis living in the world give importance to this holiday and she congratulated all of our compatriots on this occasion.
Later, Aylin Jabbarli delivered a speech in English on the Day of Solidarity of World Azerbaijanis. After the speeches, Azerbaijani artists living in Finaland Savojifar Mona, Leyli Huseynova, Nazrin Majidli and others performed folk songs, Turkish music, works of Azerbaijani composers in the piano.
Finally, on behalf of the Coordination Council of Azerbaijanis, the participants were presented New Year gifts.