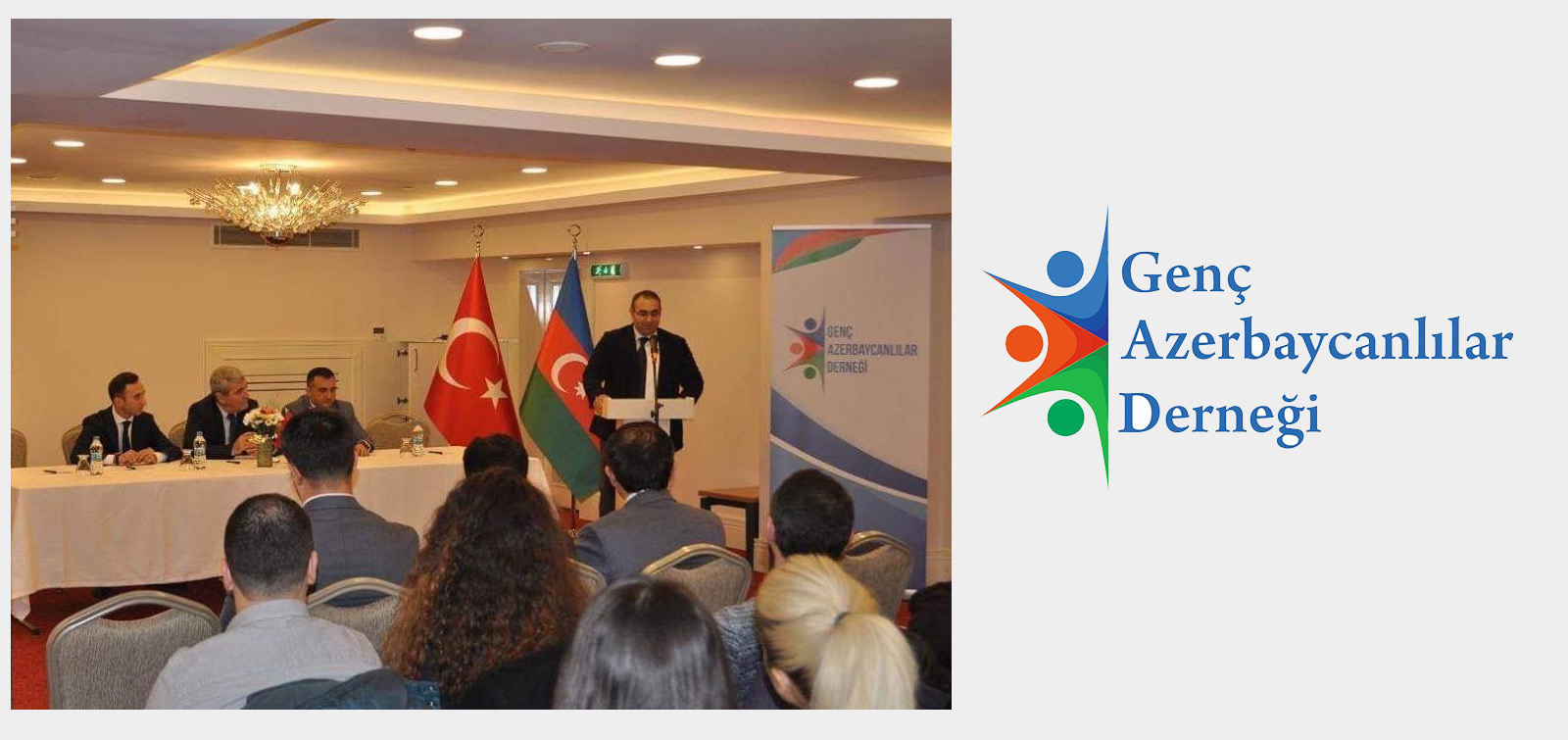 The Young Azerbaijanis Association took an action in Istanbul
A new diaspora organization of azerbaijanis living in Istanbul has been established.
Delegation led by first deputy chairman of the State Committee for Diaspora Affairs, Valeh Hajiyev, members of the Azerbaijani diaspora in Istanbul, young people studying there and other guests attended the presentation ceremony of the organization.
At first,the national anthems of Azerbaijan and Turkey were performed at the ceremony. Then, chairman of the Association Sanan Guliyev informed about the organization's goals, activities and projects to be implemented. It was noted that the main goal of the association is to provide coordinated activities and close cooperation of our compatriots living in Turkey, specially, Azerbaijani youth and students, to expand their access to medical care, migration, employment, education and scholarship programs, as well as, to inform world community about Azerbaijani realities, to propogate the historical and cultural heritage and traditions of Azerbaijan, strengthening of azerbaijanis's integration into the societies of the country where they live.
First deputy chairman of the State Committee Valeh Hajiyev talked about work done in recent months and projects implemented through information technologies for the purpose of achieving virtual unity of the world's azerbaijanis in recent months. V.Hajiyev noted that about 20,000 azerbaijanis study in different universities of Turkey and the Young Azerbaijanis Association in Istanbul will make a positive contribution to the support for them in various fields. He said that it is very nice that participants of the event are young people who are in the position of Turkish society and he wished the organization success in its future activities.
Dashgin Rajabli, head of the apparatus of the State Committee, commented on some issues raised at the meeting. Referring to the problems of azerbaijanis living in Turkey, especially in Istanbul without documents he said that the State Committee takes all the necessary steps to solve the problems and cooperates with other state agencies on this issue. He also stressed that even though where they live young people have a great responsibility for maintaining and promoting of Azerbaijanism ideas laid by national leader Heydar Aliyev.
The event ended with mutual discussions and questions - answers.