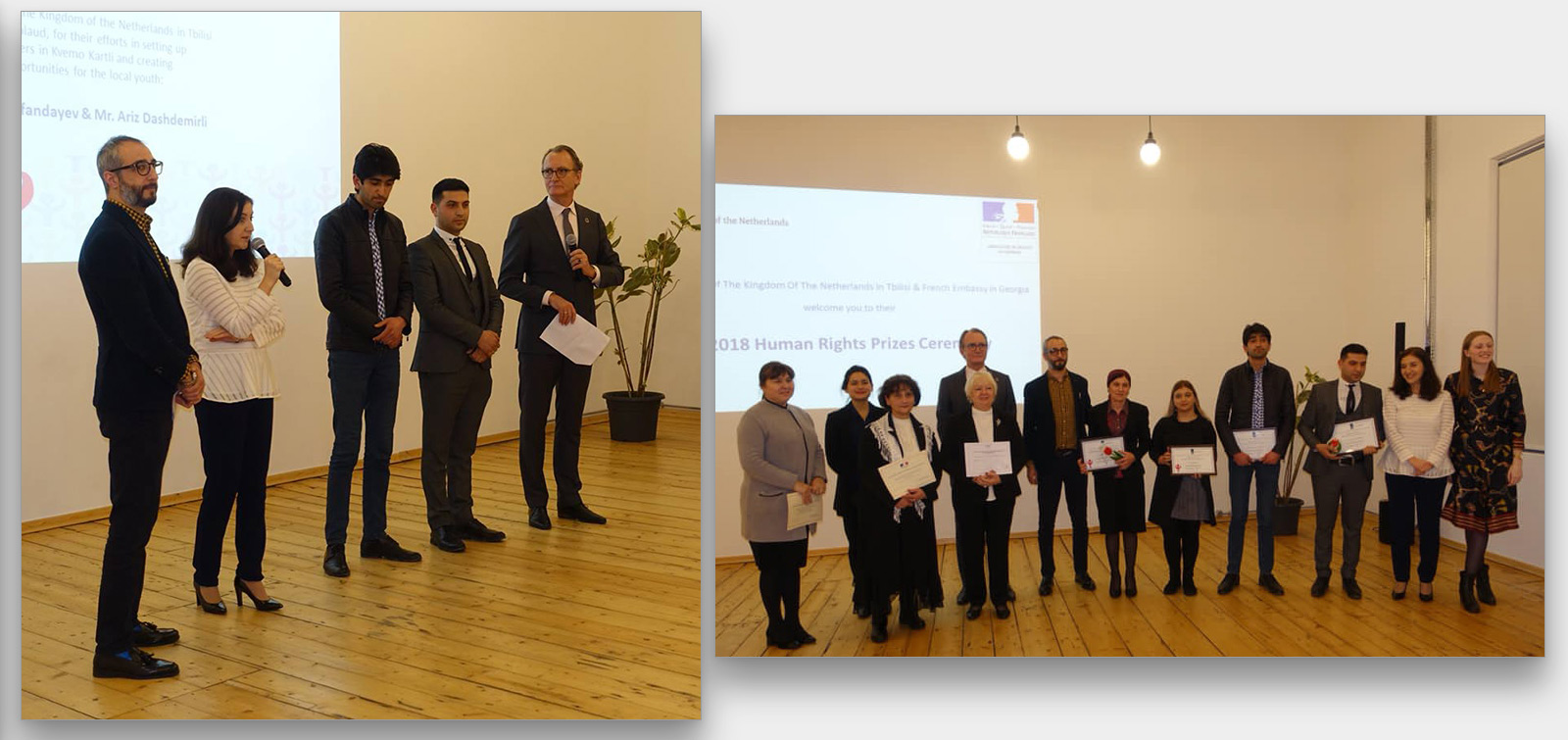 NGO leaders of Azerbaijan community in Georgia were rewarded
Founders of the "New Thought Institute" non-governmental organization of the Azerbaijani community were awarded the "Human Rights Tulip" by the Netherlands Embassy in Georgia.
The award was presented to the founders of the "New Thought Institute" Ariz Dashdemirli (head of the organization) and Kamran Afandiyev for creating educational opportunities for local youth by establishing community centers in the Kvemo Kartli district of Georgia where azerbaijanis live compactly.
The main goal of the "New Thought Institute" is a development of national consciousness of azerbaijanis living in Georgia and accelerating the process of their integration into the Georgian society. At present, there are centers of the organization in Mollaoglu, Khuldere and Sadakhli villages of the Marneuli region of Kvemo Kartli. In these centers, local azerbaijanis are provided free of charge trainings, courses, library, translation and computer services.