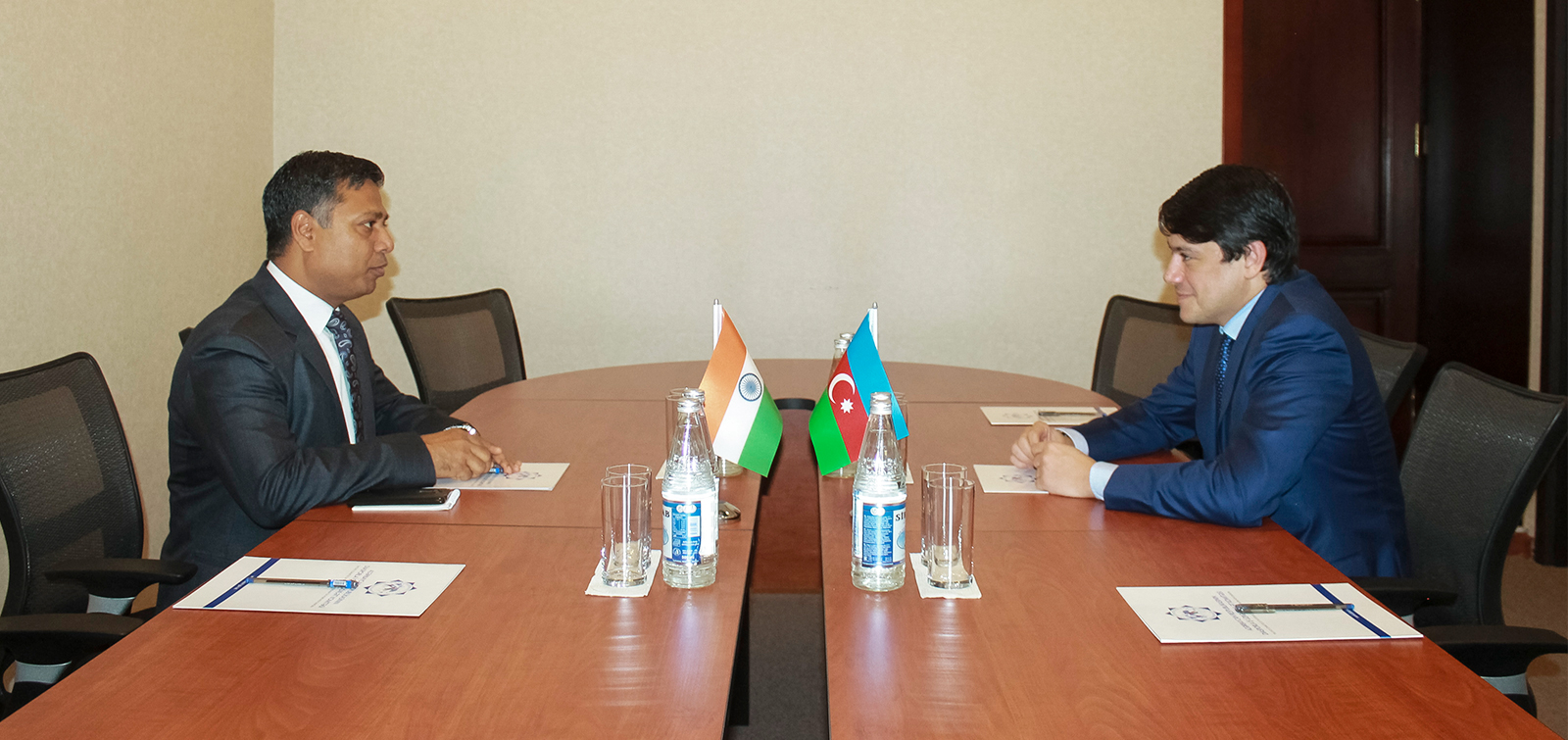 The Indian Ambassador to Azerbaijan visited the State Committee
The Indian Ambassador to Azerbaijan held a meeting at the State Committee for Diaspora Affairs. Welcoming the guest, the Chairman of the Committee spoke about the close friendly relations between India and Azerbaijan based on ancient historical ties and common traditions. Speaking about the development of bilateral relations, Ambassador S. Rana emphasized the contribution of the Azerbaijani-Indian Interparliamentary Friendship Group, during the term of Fuad Muradov (Chairman of State Committee, former member of the Parliament) as well as the Indian community in Azerbaijan, and the diplomatic services to the strengthening of these ties.
The meeting also discussed the experience of the 300-year-old Hindu Diaspora, the opportunities of cooperation between Azerbaijan and India in various countries. In addition, the activity of the Indian community in Azerbaijan was also in focus. It was noted that about 2000 Indians working in international companies, engaged in commodity trade, catering and restaurant business in Azerbaijan, are currently living in Azerbaijan. Indians representing in the India Association, India-Azerbaijan Association and the Baku-Malayalee Association contribute to the development of mutual cultural relations.
At the end, Chairman of the State Committee Fuad Muradov wished success to Ambassador S.Rana, whose diplomatic term expired.