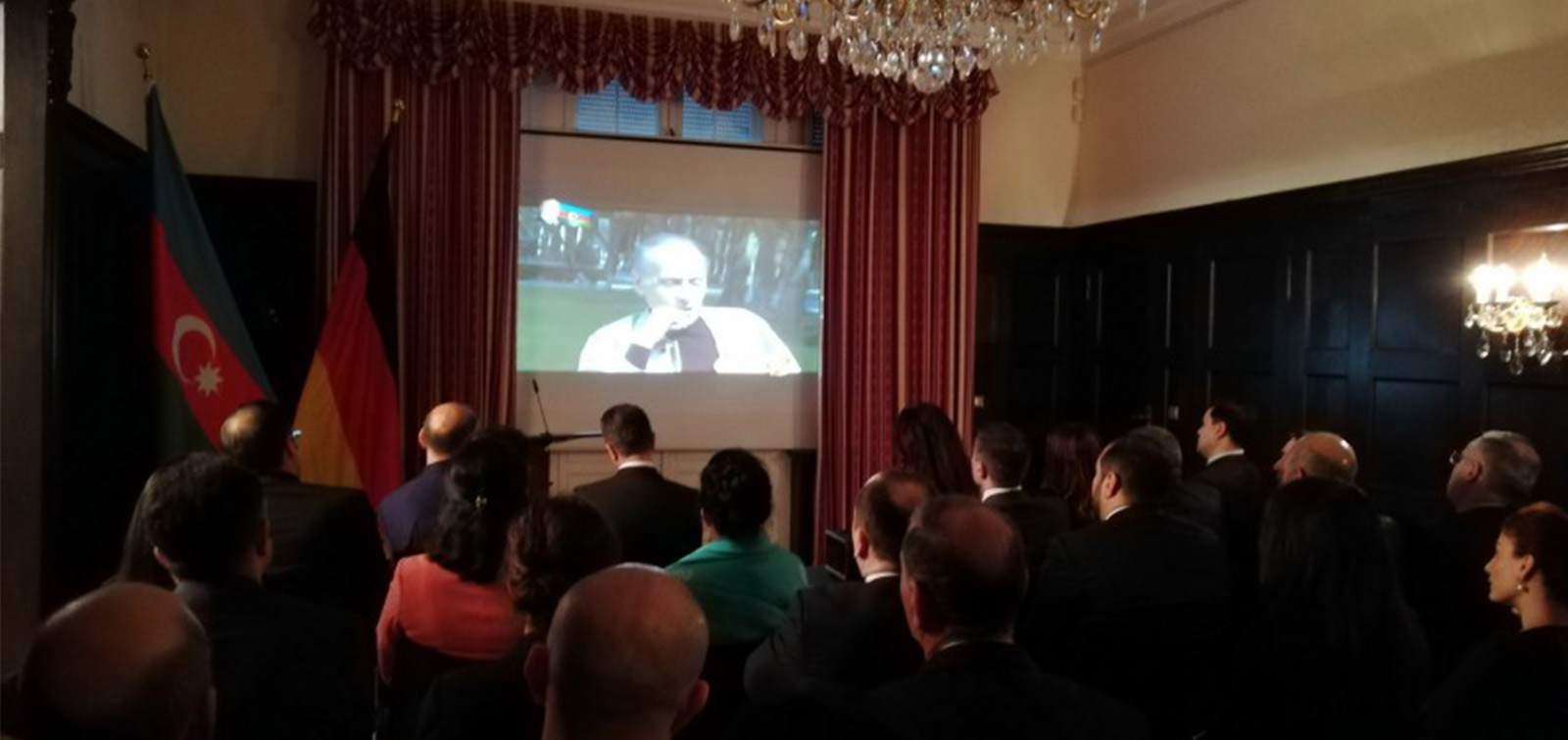 The services of the great leader Heydar Aliyev for Azerbaijani people was discussed at the remembrance ceremony in Berlin
Our compatriots living in Germany have commemorated the memory of the national leader of the Azerbaijani people Heydar Aliyev. Representatives of Azerbaijani diaspora organizations in Germany, azerbaijanis living and studying in this country and representatives of embassy participated in the event held at the Embassy of the Republic of Azerbaijan to the Federal Republic of Germany.
Participants laid flowers at the bust of national leader Heydar Aliyev and commemorated the great leader with a minute of silence
The participants were informed about the unreplaceable services of great political figure Heydar Aliyev in the Soviet period, in the establishment, strengthening and development of modern Azerbaijani state after restoration of independence. It was noted that the national leader Heydar Aliyev, who came to power for the second time with the desire and insistence of the people in 1993, saved Azerbaijan from the threat of destruction and determined the political and economic development strategy of the newly-created state for the future.
It was mentioned that as a result of Heydar Aliyev's leadership and clear- sighted policy, "Contract of the Century" was signed, and giant transnational projects such as Baku-Tbilisi-Ceyhan oil, Baku-Tbilisi-Erzurum gas pipeline was founded.
It was noted that the internal and foreign policy, as well as the strategic course established by the Great Leader, were successfully continued by President Ilham Aliyev. It was underlined that Azerbaijan continues its stable and sustainable development and our country became a center of tolerance and multiculturalism in the world.
Participants of the event shared their memories about the national leader. Then a documentary film about the great leader was demonstrated.