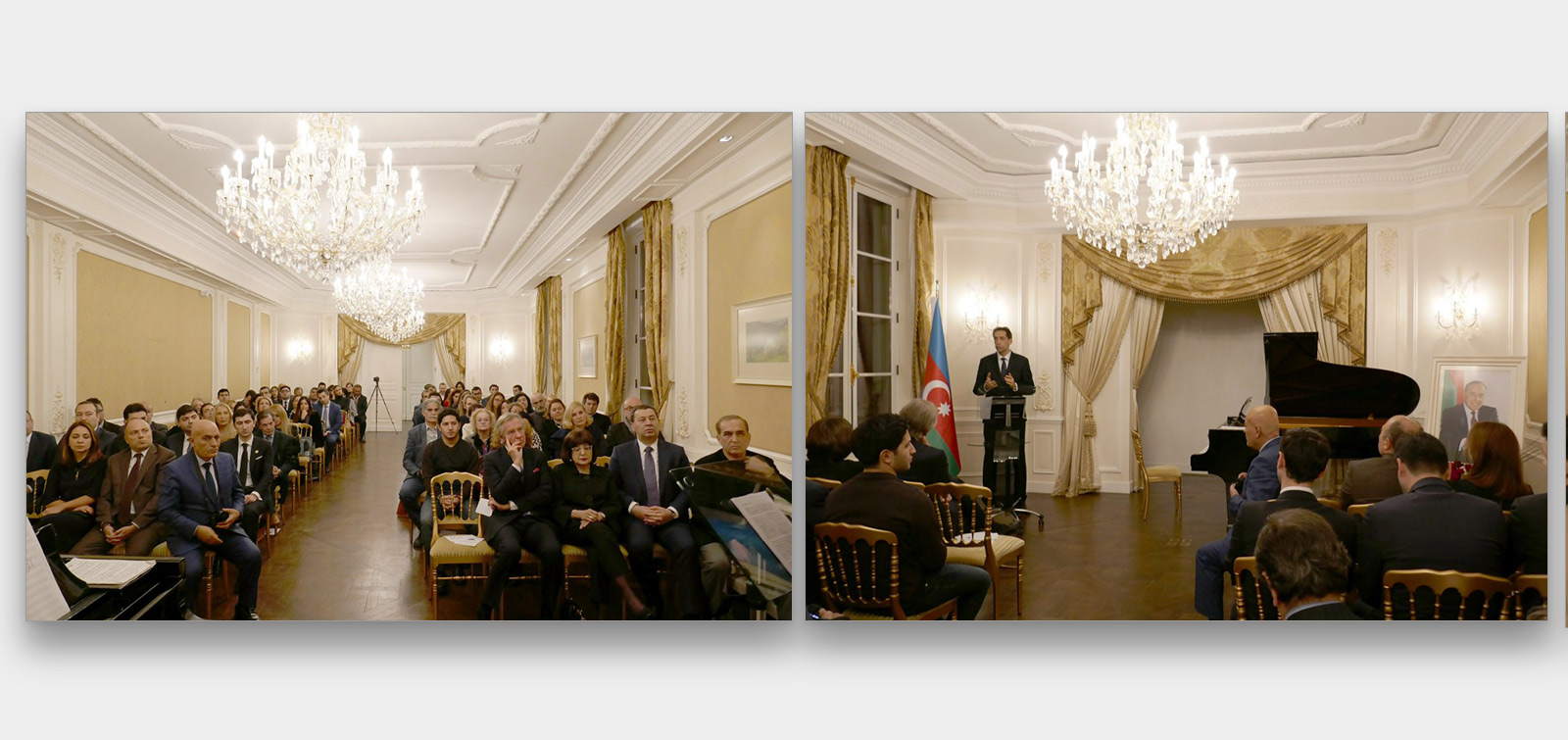 The memory of the national leader was commemorated in Paris
The memory of national leader Heydar Aliyev was commemorated in the Azerbaijani Cultural Center in Paris. The memory of the great leader was commemorated with a moment of silence at the event organized jointly by the Embassy of Republic of Azerbaijan to France and Permanent Delegation of Azerbaijan to UNESCO.
Azerbaijan's Ambassador to France Rahman Mustafayev delivered a speech and said that the name of the national leader has been engraved in the history of our country forever. He noted that the great person Heydar Aliyev managed to save our country in 1993-1994, when Azerbaijan was in a situation of social crisis, chaos, civil war, foreign aggression. Heydar Aliyev laid the foundation of independent state ideology of Azerbaijan. Our country has balanced relations with world countries.
Ambassador, Permanent Delegate of the Republic of Azerbaijan to France Anar Karimov, deputy minister of Culture Sevda Mammadaliyeva, chairman of the Committee for International Relations and Interparliamentary Relations of Milli Majlis, head of Azerbaijani delegation to PACE Samed Seyidov, MP Sabir Hajiyev, French actor of Azerbaijani origin Robert Hossein, vice-president of the Association of Friends of Azerbaijan in France Jean-Francois Mansel, representatives of embassy and permanent delegation, azerbaijanis living and studying in Paris participated in the remembrance ceremony.
Then, the students of high musical school named after Alfred Cortor Vurgun Vakilov (piano) and Agharahim Guliyev (flutist) performed classical music. The national leader's favourite folk song "Kuchalara su sapmisham" was also performed by young musicians.