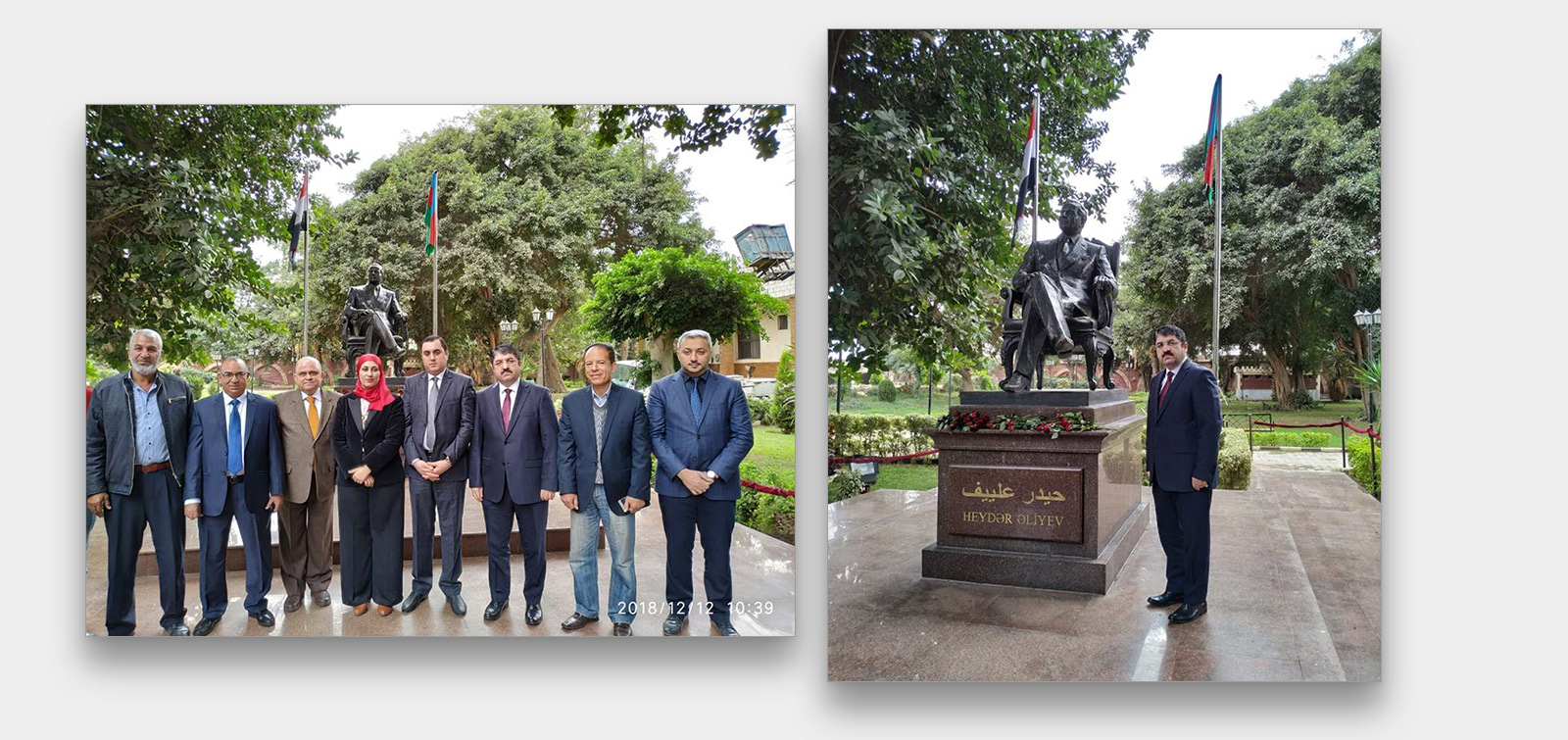 Azerbaijani community of Egypt commemorated Heydar Aliyev
Azerbaijan-Egypt Friendship park of Al Qanatir al Khayriyah city, which has a population of five million, was visited on the eve of 15th death anniversary of the national leader of the Azerbaijani people Heydar Aliyev. Employees of the Embassy of Azerbaijan in Egypt, chairman of the "Vatanparvar" Azerbaijani Diaspora Organizations Association in Egypt, azerbaijanis living in this country, the mayor and representatives of the city, representatives of mass media visited the cultural and educational center in the mentioned park, got acquainted with the Heydar Aliyev corner.
Then participants of the event visited a monument to national leader Heydar Aliyev in park and laid wreath and flowers in front of the monument.
The role of the national leader in the history of Azerbaijan was emphasized, and it was noted that our country has become a leading and strong state of the region in a short period of time as a result of his efficient activity. They also noted that relations between the two countries are at a high level, and efforts for further development of relations are continuing.