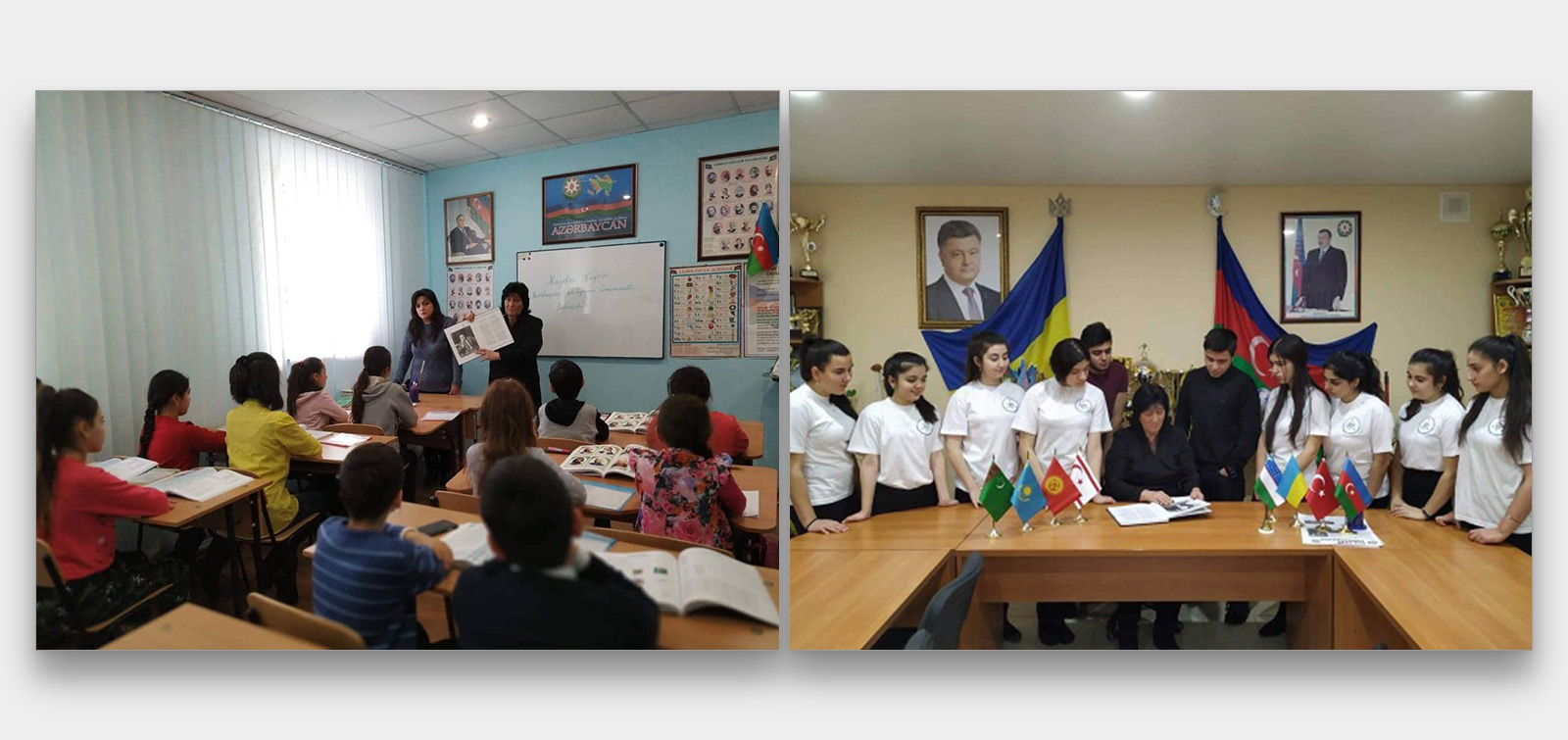 A lesson dedicated to national leader Heydar Aliyev was held in Ukraine
A lesson devoted to national leader Heydar Aliyev was held in the "Azerbaijani language" school established by the initiative of Dnipro Azerbaijanis Community in Dnipro, Ukraine.
The students were informed about Heydar Aliyev's life, work and contributions to Ukraine-Azerbaijan relations and his role in the development of Azerbaijani Diaspora in Ukraine during the lesson. It was noted that Heydar Aliyev had especial services for social-cultural development of Azerbaijan, as well as development of other republics of Soviet Union during the Soviet period.
The "Azerbaijani Language" school of Dnipro Azerbaijanis Community which has been working with intervals since 1999, operates for growth of our junior compatriots in the spirit of the ideology of Azerbaijanism, and unite around this idea.
It should be noted that, the Dnipro Azerbaijanis Community, which operates jointly with the United Diaspora of Azerbaijanis of Ukraine (UDAU), is an active regional diaspora organization. The UDAU provides Azerbaijani language schools of regional organizations with the textbooks prepared by them and published with the support of the vice- president of the Heydar Aliyev Foundation, Leyla Aliyeva.