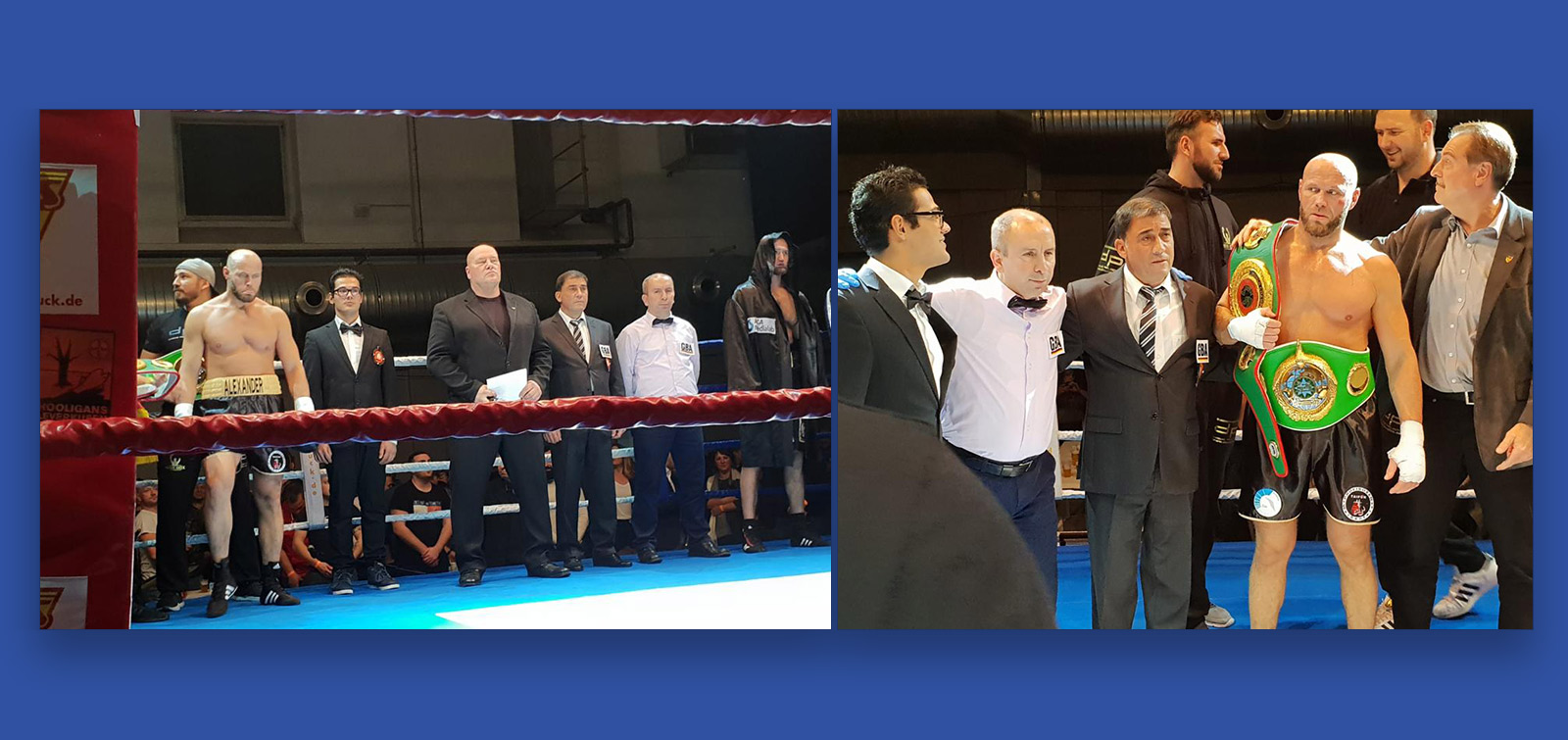 The boxing tournament dedicated to the memory of Heydar Aliyev was held in Germany
Boxing tournament devoted to the memory of the national leader Heydar Aliyev was held in Übach-Palenberg, Germany organized by World Boxing Committee Heydar Aliyev (WBCA).
Ukrainian boxer Roman Golovashenko fought with German boxer Alexander Frank for WBCA World belt. The owner of the World Boxing belt is German boxer Alexander Frank now. Both boxers have been awarded the highest place in the World ranking.
Breathless fight with 12 rounds dedicated to the memory of national leader Heydar Aliyev was completed early in the 5th round. The German boxer defeated Ukrainian boxer in professional ring with a knockout and was the champion of the World belt for the second time. Mayor of Übach-Palenberg, Volfgang Yungnish, presented WBCA World belt to the champion.
It should be noted that, World Boxing Committee named after Heydar Aliyev was established by our compatriot Yashar Niftaliyev Millinitz living in Magdeburg, Germany. The purpose of the Committee is to bring together Azerbaijani athletes living in the world, to implement national leader Heydar Aliyev's recommendations on sport, to strengthen friendly relations between Azerbaijani athletes in Europe and athletes from other nations, to make the belts named after nation leader world's most popular belts.