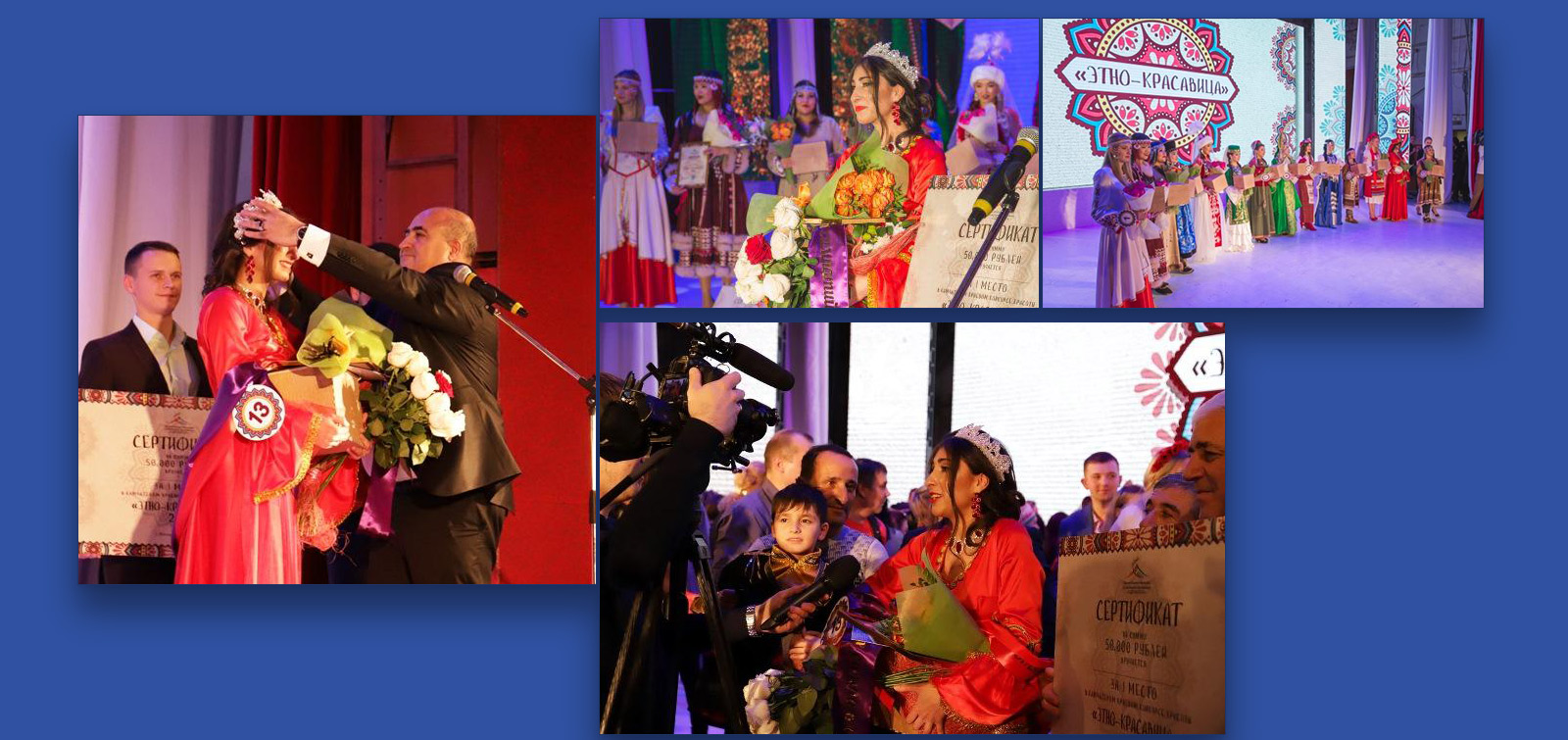 Azerbaijani lady won beauty contest in Kamchatka
Azerbaijan's beauty Rugiya Mustafayeva became the winner of the first Ethnic Cultures in Kamchatka Krai 2018 contest. The competition was attended by 14 residents of the peninsula aged from 16 to 30 years who represented various nationalities (Chukchi, ukrainian, belorus, tatar, buryat, Kyrgyz). Each of them performed with a national creative number, told about herself and her people, took part in a defile in national costumes.
After the evaluation of the participants by jury the contestants from Yakutia and Azerbaijan scored the same points. This situation was solved by open voting: the jury awarded the victory to Rugiya Mustafayeva, our compatriot participating in the competition under number 13.
Ramazan Huseynov, chairman of the Azerbaijani diaspora organization - "Friendship" Public Union crowned the Azerbaijani contestant with a magnificent crown and handed over a certificate for a cash prize.
Rugiya Mustafayeva was also recognized as the best performer in the nomination "National Folk Song" and got "Audience Award."
The competition was organized by "Friendship" Public Union with the support of the Agency for Internal Policy and the Ministry of Culture of Kamchatka Krai.