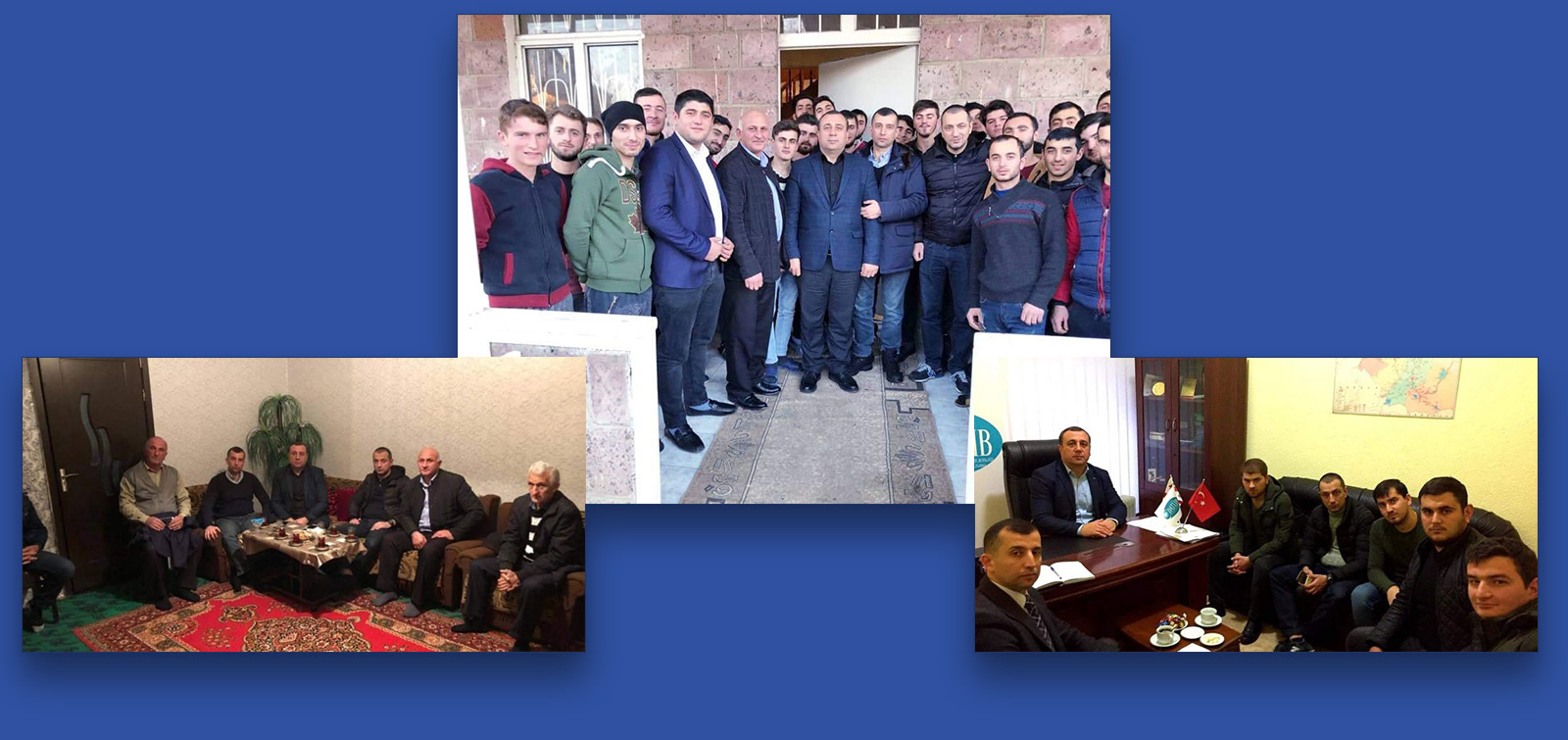 The representative of the State Committee met with Ahiska Turks in Georgia
Head of the department of the State Committee for Diaspora Affairs Anar Rasulov and first secretary of the Embassy of Azerbaijan in Georgia Rahim Rahimzade met with Ahiska Turks living in this country.
At the meeting held in the Tbilisi office of the World Ahiska Turks Association, Ismail Ahmadov, the georgian representative of the Association, gave a detailed information about the activities of the organization.
Later, the guests accompanied by the representatives of the State Committee for Diaspora Affairs and the embassy went to Ahalsik, where the Ahiska Turks live compactly. Firstly, the meeting was held with the students of Samtskhe-Javakheti State University. On the occasion of 31 December- World Azerbaijanis Solidarity Day and the New Year holiday, food aid was provided to the student dormitory by the State Committee. Later, the guests discussed the issues that interested Ahiska students and answered their questions. It was noted that the students will be provided with possible support.
Afterward, the delegation met with Ahiska turks living in Tavarni settlement of the city. Ahiska intellectuals and young people who have moved their historical homeland Ahalsik by the support of the World Ahiska Turks Association participated in the meeting. The problems, concerns and other issues of Ahiska community were discussed at the meeting.