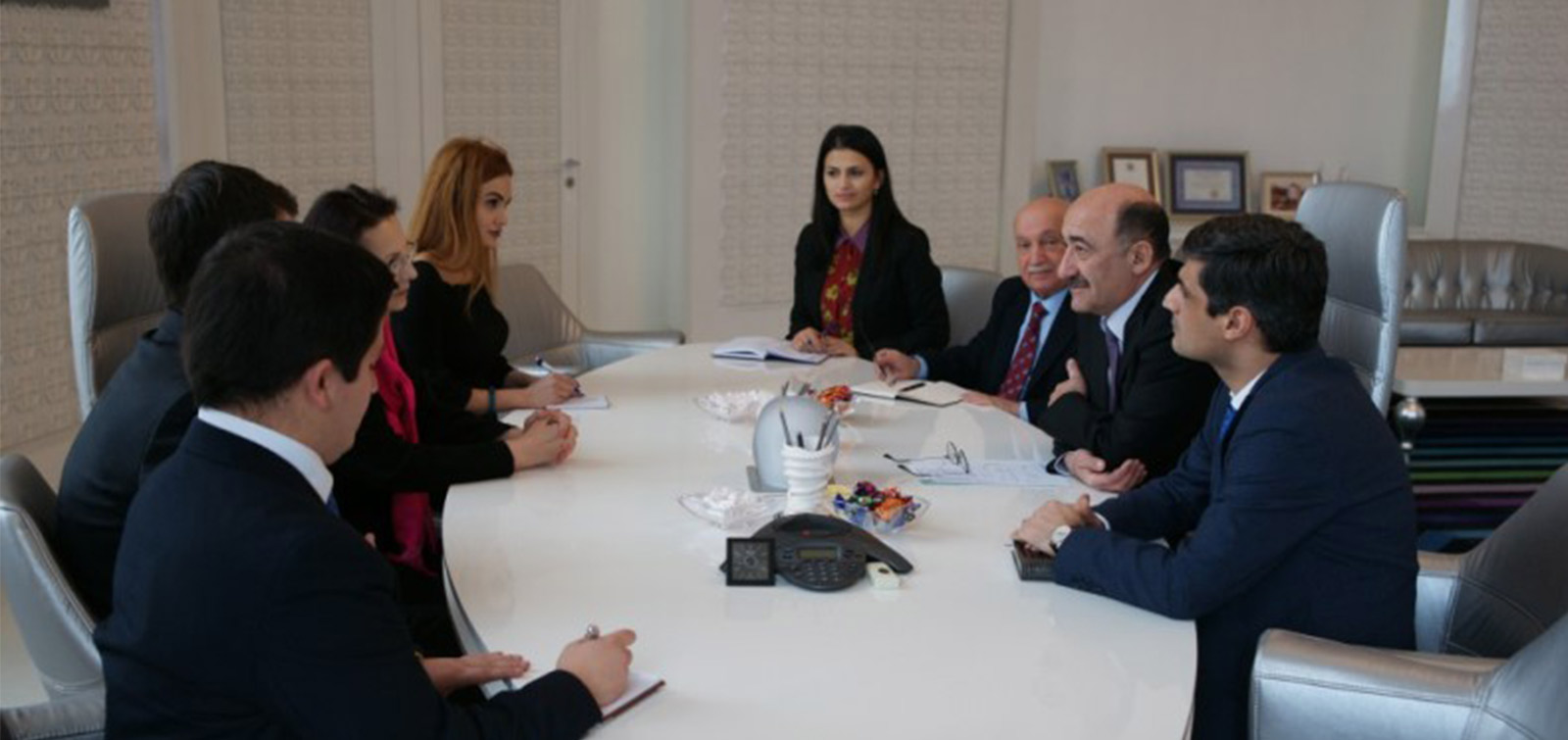 The next meeting with members of the Hajibayli family was held at the Ministry of Culture
The heirs of Jeyhun Hajibeyli, one of the founders of the Azerbaijan Democratic Republic visited the Temple Ateshgah, one of the ancient historical monuments of Azerbaijan. The guests were informed about the rich and ancient history of the temple and our country.
As well as, Pascal Hajibeyli Bushe and Benjamin Hajibeyli visited the Ministry of Culture today. They exchanged views at the meeting with the Minister of Culture on the representatives of the Azerbaijan Democratic Republic, its founders, and the representatives of the Hajibeyli family, who made a great contribution to the Azerbaijani culture. Minister of Culture Abulfas Garayev noted there is a great respect to the Hajibeyli family in Azerbaijan and he stressed that Jeyhun Hajibeyli, who had special services in the proclamation of the Republic, has played an unreplaceable role in the history of Azerbaijan.
Uzeyir Hajibayli's services in the development of Azerbaijani culture was also discussed during the meeting. At the same time, care and attention to the culture of Azerbaijan shown by President of the Republic of Azerbaijan Ilham Aliyev and First Vice-President Mehriban Aliyeva was mentioned.
Pascal Hajibeyli Bushe and Benjamin Bushe thanked for the sincere reception. Guests shared their impressions about Baku and noted that Baku has become more beautiful and developed over the past few years.
Guests visited the Carpet Museum and other sightseeing places of Baku today.
Jeyhun Hajibeyli's daughter- in -law Pascal Hajibeyli Bushe and his grandson Benjamin Hajibayli are on a visit to Azerbaijan within the framework of the events organized by the State Committee for Diaspora Affairs on the 100th anniversary of the Azerbaijan Democratic Republic.