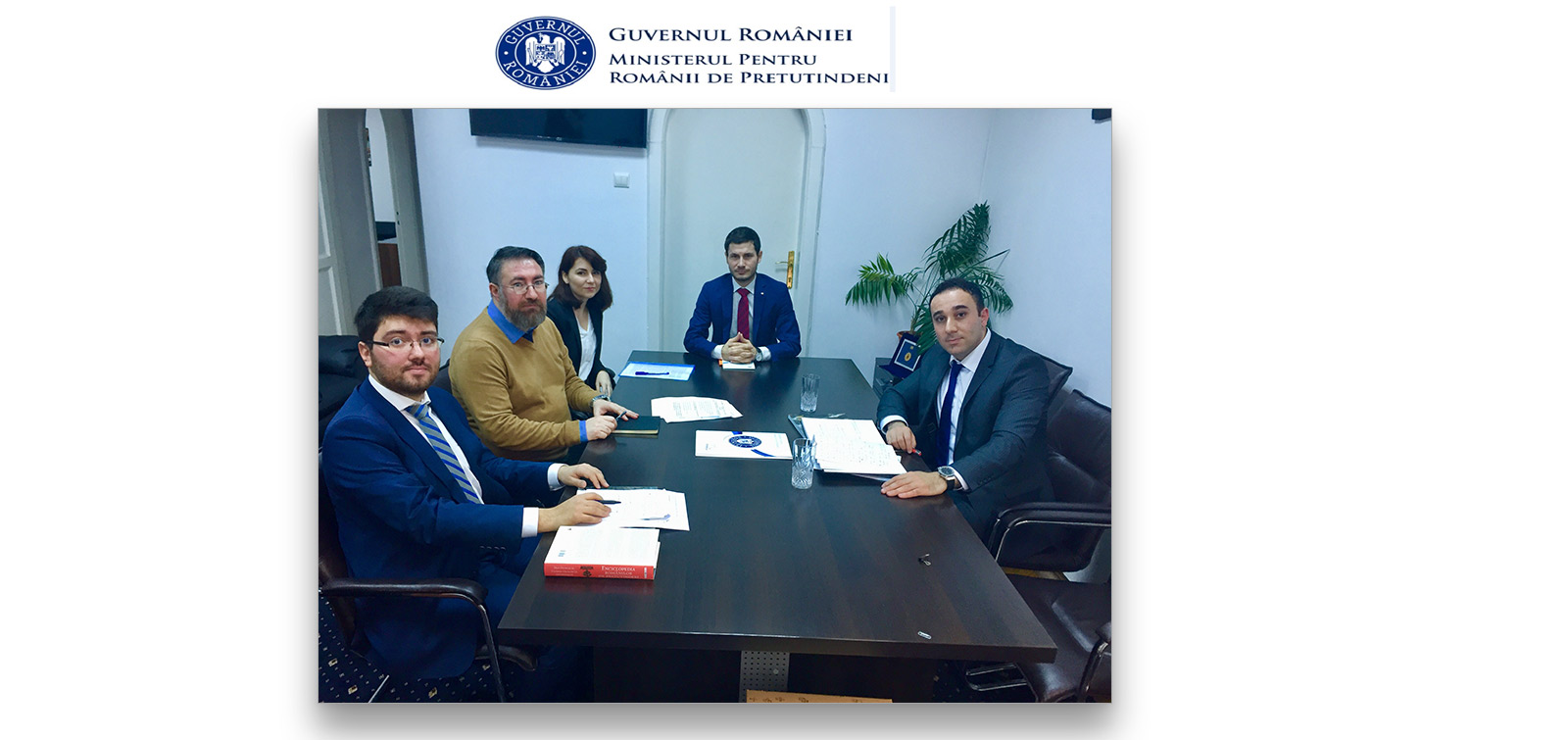 The cooperation directions between Azerbaijani and Romanian diasporas discussed
State Committee for Diaspora Affairs and The Ministry for Romanians Abroad (MRP) discussed cooperation issues. The meeting was held in Bucharest in accordance with the memorandum of cooperation between the two organizations signed in July, 2018. Abulfaz Sheydabayov, the representative of the Committee, conveyed greetings of Committee 's Chairman to the friendly people of Romania on the occasion of the 100th anniversary of the establishment of the Republic of Romania.
Later, the directions of cooperation between the Azerbaijani and Romanian diasporas were discussed. The meeting focused on the history of the Azerbaijani diaspora, geography of settlement and their integration into the societies where they live. It was noted that Azerbaijani state show constant care for diaspora, and for this purpose Diaspora Support Fund under the State Committee has been established.
Mircea Marin, representative of MRP congratulated the friendly people of Azerbaijan on the occasion of the 100th anniversary of the Republic of Azerbaijan and expressed her best wishes. M.Marin noted that the Romanians have been more organized in Europe and the United States and she also informed about their migration history. It was informed that the Ministry of Education of Romania and other state institutions carried out the projects for the further strengthening of the diaspora.
It should be noted that within the framework of the visit of the delegation led by Fuad Muradov (chairman of the State Committee for Diaspora Affairs) to Romania in July this year. This document, which is considered to be the first international strategic approach in diaspora practice, will facilitate closer cooperation between Azerbaijani and Romanian diaspora organizations abroad.