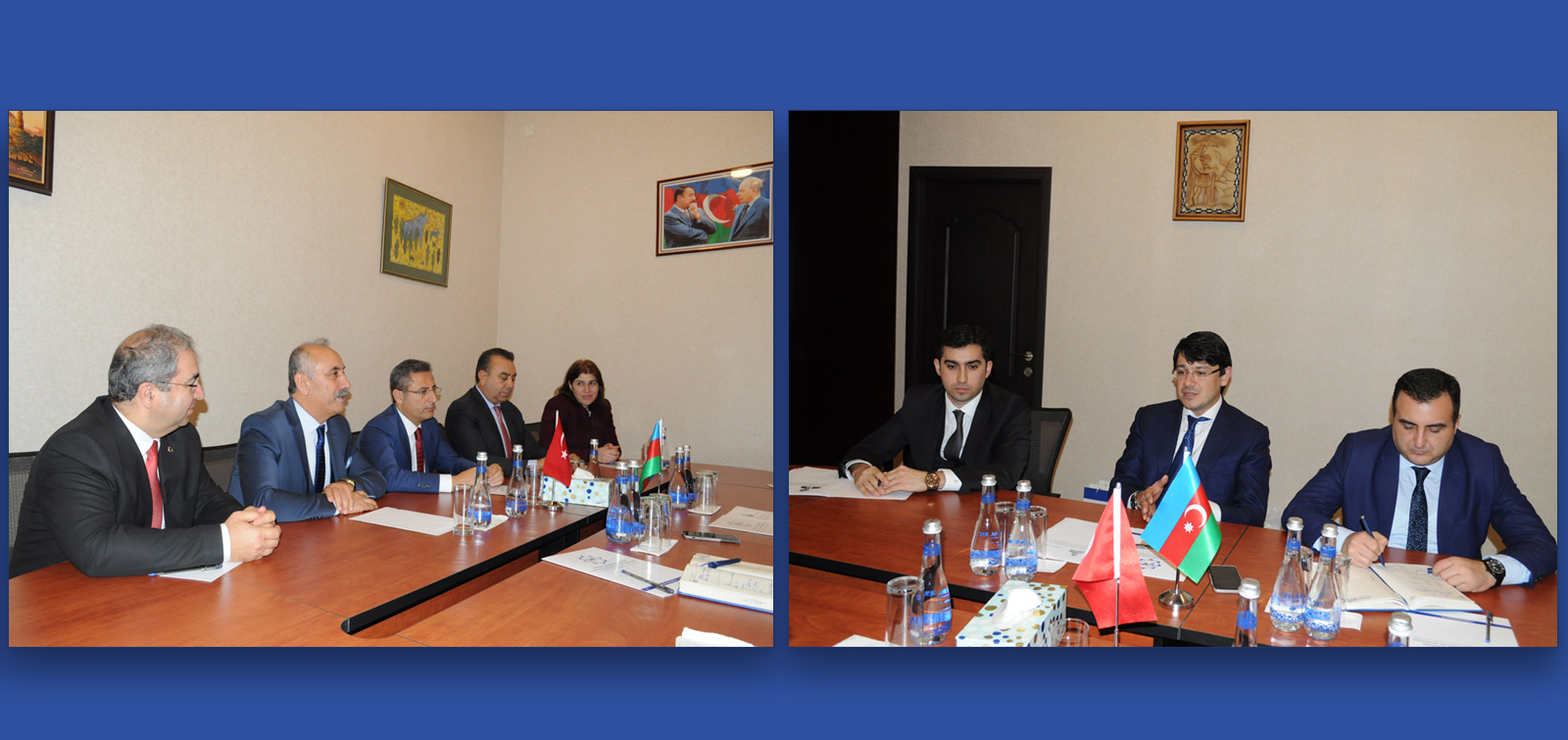 Members of the Chukurova Municipalities Union of Turkey visited the State Committee
The State Committee on Work with Diaspora hosted a meeting with the members of delegation of municipal leaders, who are members of the Chukurova Municipalities Union of Turkey. The relations between the two countries, the cooperation between Turkish municipalities and Azerbaijani diaspora organizations and other issues on mutual interests were discussed at the meeting.
The chairman of the State Committee said that the friendship and fraternity relations pursued by both Presidents have a long history and he stressed that Turkey supported independence of Azerbaijan 100 years ago. Later, it was noted that the Azerbaijani and Turkish diaspora organizations in different countries have to strengthen their joint efforts and solidarity for the struggle with common problem -Armenian lie.
The cooperation between Azerbaijani diaspora organizations in Turkey and municipalities was discussed and the importance of strengthening of this cooperation was stressed.
The municipality leaders participating in the meeting spoke about the pleasant attitude to them in Azerbaijan and the development of Azerbaijan and Baku. Heads of municipalities that are members of the Chukurova Municipalities Union noted that it is their second visit to Azerbaijan and they are interested in continuing this cooperation and organizing further visits.
A delegation of municipal leaders who are members of the Chukurova Municipalities Union is on a visit to Azerbaijan from 5 to 8 December. The heads of municipalities will also hold meetings in several state bodies of Azerbaijan in order to exchange experiences in tourism, environment, infrastructure, protection of cultural and historical monuments, and establishment of bilateral cooperation.