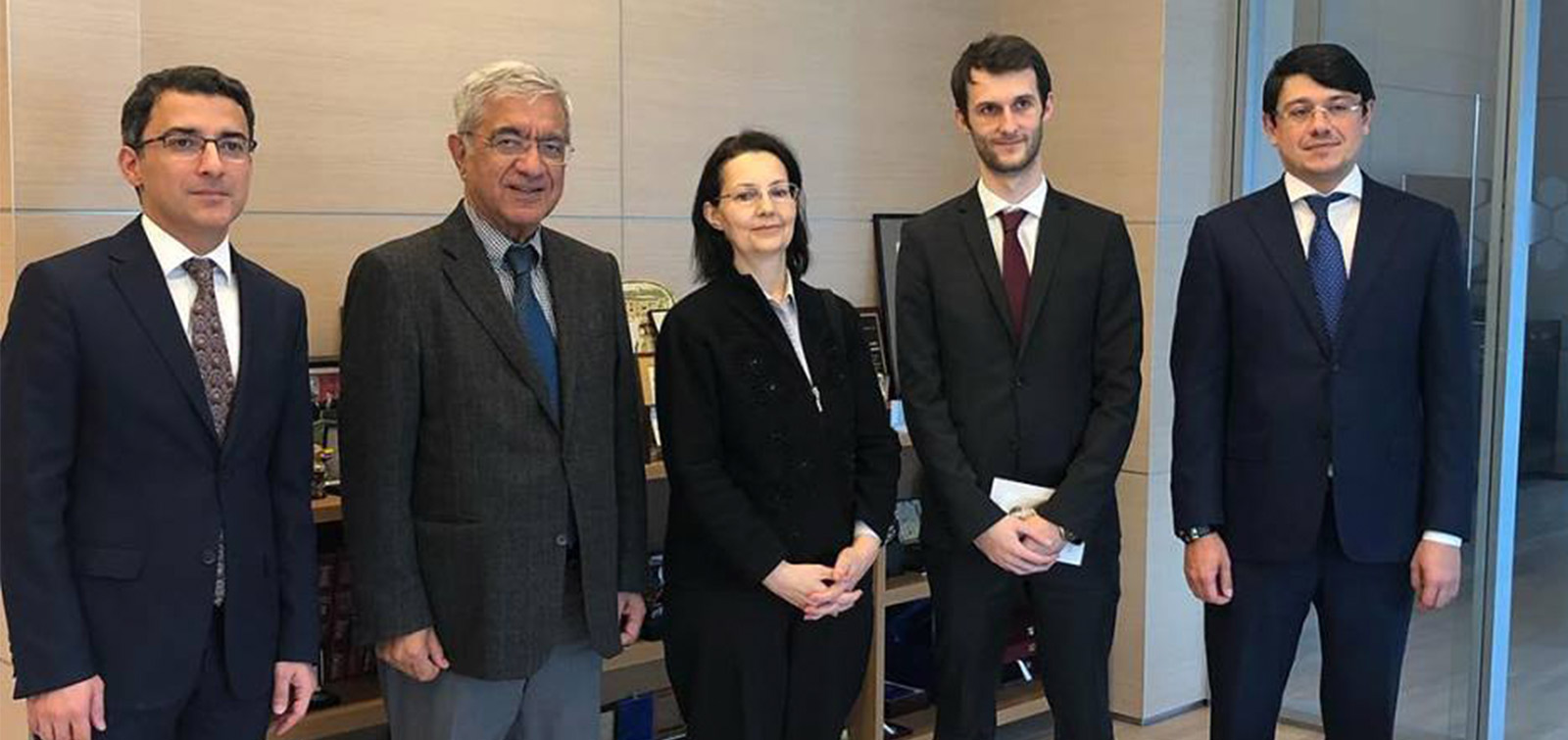 Jeyhun Hajibeyli's heirs visited several universities in Baku today
The heirs of Jeyhun Hajibeyli, prominent public-political figure, co-founder of the Azerbaijan Democratic Republic held meetings in several universities today.
Successors of Uzeyir Hajibeyli's family, Jeyhun Hajibeyli's daughter in law Pascal Hajibeyli Bushe and grandson Benjamin Hajibayli today visited the Baku Music Academy named after Uzeyir Hajibeyli. The vice-rector Narmina Guliyeva, informed the guests about the building of the Academy in detail.
The guests later visited ADA University. Fuad Muradov, chairman of the State Committee on Work with Diaspora, also attended the meeting with rector of the University Hafiz Pashayev. The meeting focused on the Azerbaijan Democratic Republic and its founders. The role of Jeyhun Hajibeyli, who had great services in the declaration of the Republic in the history of Azerbaijan was stressed.
Jeyhun Hajibeyli's heirs were later hosted by ASAN radio and ATV.
After this Pascal Hajibeyli Bushe and Benjamin Hajibayli visited the historical and cultural monuments of Azerbaijan in Icherisheher, then participated in the concert program dedicated to Gara Garayev's 100th anniversary.
It should be noted that, Jeyhun Hajibeyli's heirs are on a visit to Azerbaijan within the framework of the series of events dedicated to the 100th anniversary of the Azerbaijan Democratic Republic by the State Committee on Work with Diaspora.