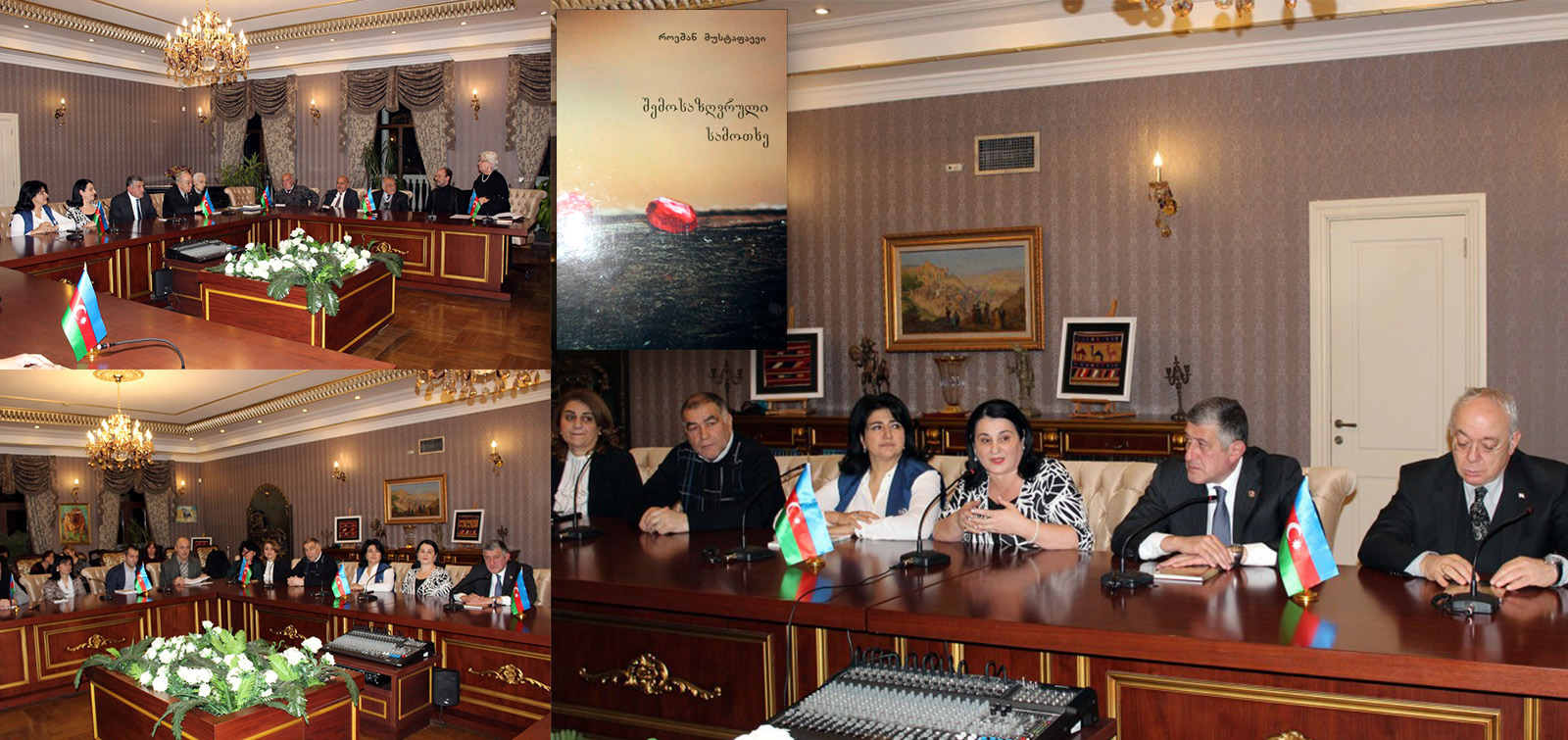 The book of Azerbaijani scientist presented to Georgian readers
The presentation of the book "Restricted Paradise", translated into Georgian by former director of the Institute on Law and Human Rights of the Azerbaijan National Academy of Sciences and Academician of the Georgian Helate Academy, Professor Rovshan Mustafayev was held at the Museum of Azerbaijani Culture named after Mirza Fatali Akhundzadeh.
Director of the museum, Honored Cultural Worker of Azerbaijan Leyla Aliyeva spoke about creativity of Rovshan Mustafayev, author of over 100 articles, books and scientific publications. She said that the book presented to Georgian readers today is a great contribution to the relations between Azerbaijan and Georgia.
Speaking at the event, Ambassador of Azerbaijan to Georgia Dursun Hasanov and others praised R.Mustafayev's activity in the field of law and human rights protection. The speakers emphasized the importance of the book translated into Georgian and shared their memories about the author.
The speeches highlighted the importance of preparing new performances on the basis of stories in the book "Restricted Paradise". It was noted that a few more books of scientist will be published in Georgian.
The presentation was attended by scientists, well-known Azerbaijani and Georgian.representatives of culture and art.