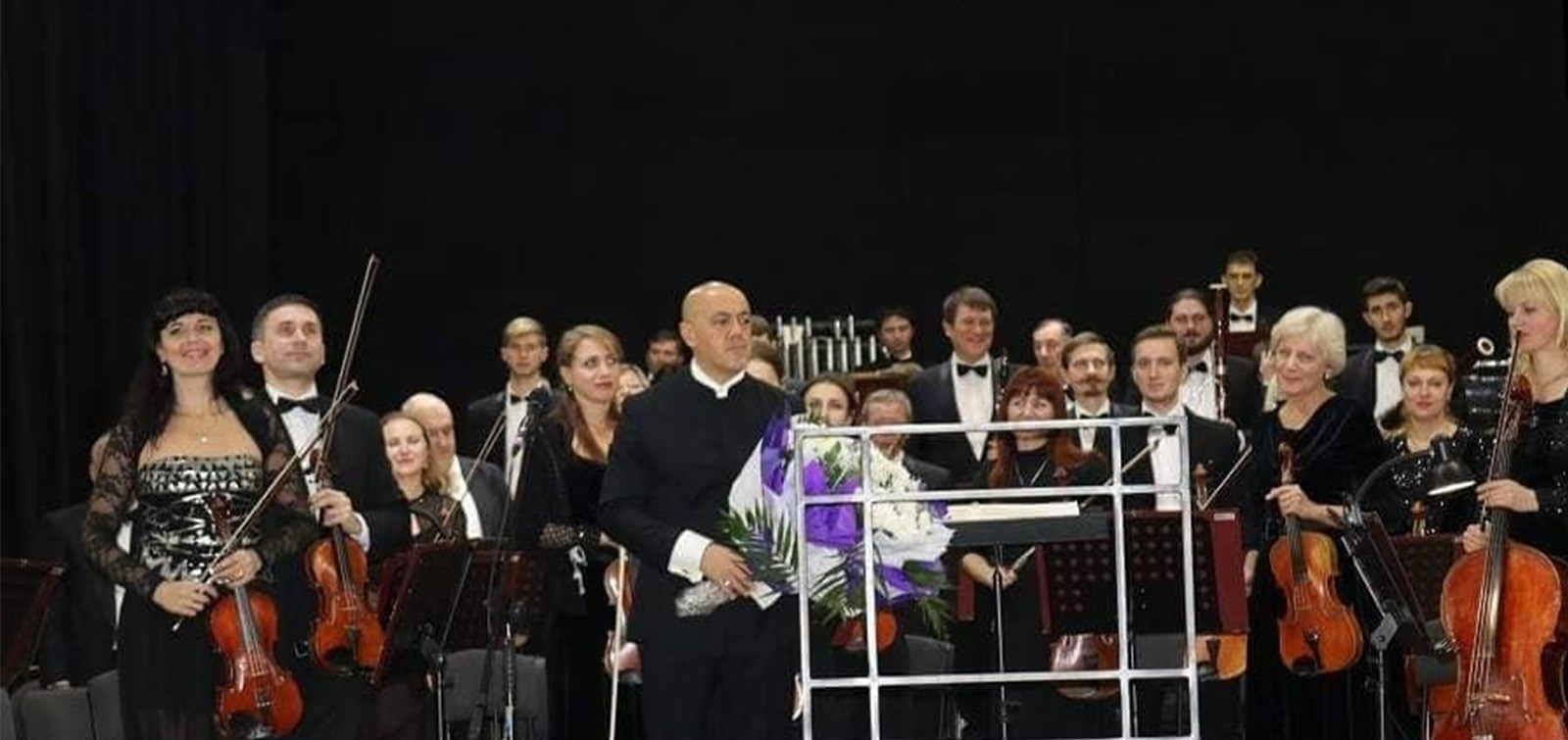 The 100th anniversary of the Republic of Azerbaijan and Gara Garayev was celebrated in Ukraine
An event-concert dedicated to the 100th anniversary of the Azerbaijan Democratic Republic and the famous composer Gara Garayev was held in Dnepr, Ukraine.
The event, which was also attended by the Ambassador of Azerbaijan to Ukraine, was organized by the International Foundation named after Muslim Magomayev operating in Dnepr with the support of the League Azerbaijanis of Dnepropetrovsk, the United Diaspora of Azerbaijanis of Ukraine (UDAU) and the United Congress of Azerbaijanis of Ukraine (UCAU). During the concert the works of Gara Garayev, Fikret Amirov and Vasif Adigozalov were performed by Dnepr State Symphony Orchestra led by the People's Artist of Azerbaijan, Professor Yalchin Adigozalov.
Chairman of the Dnepropetrovsk Oblast Deputies Council G.Priginov praised the holding of such events and underlined the importance of sustainable cultural projects.
At the end, Yalchin Adigozalov and Rector of the Baku Music Academy Farhad Badalbayli were awarded with the "Republic 100" Jubilee Order established by the UDAU.