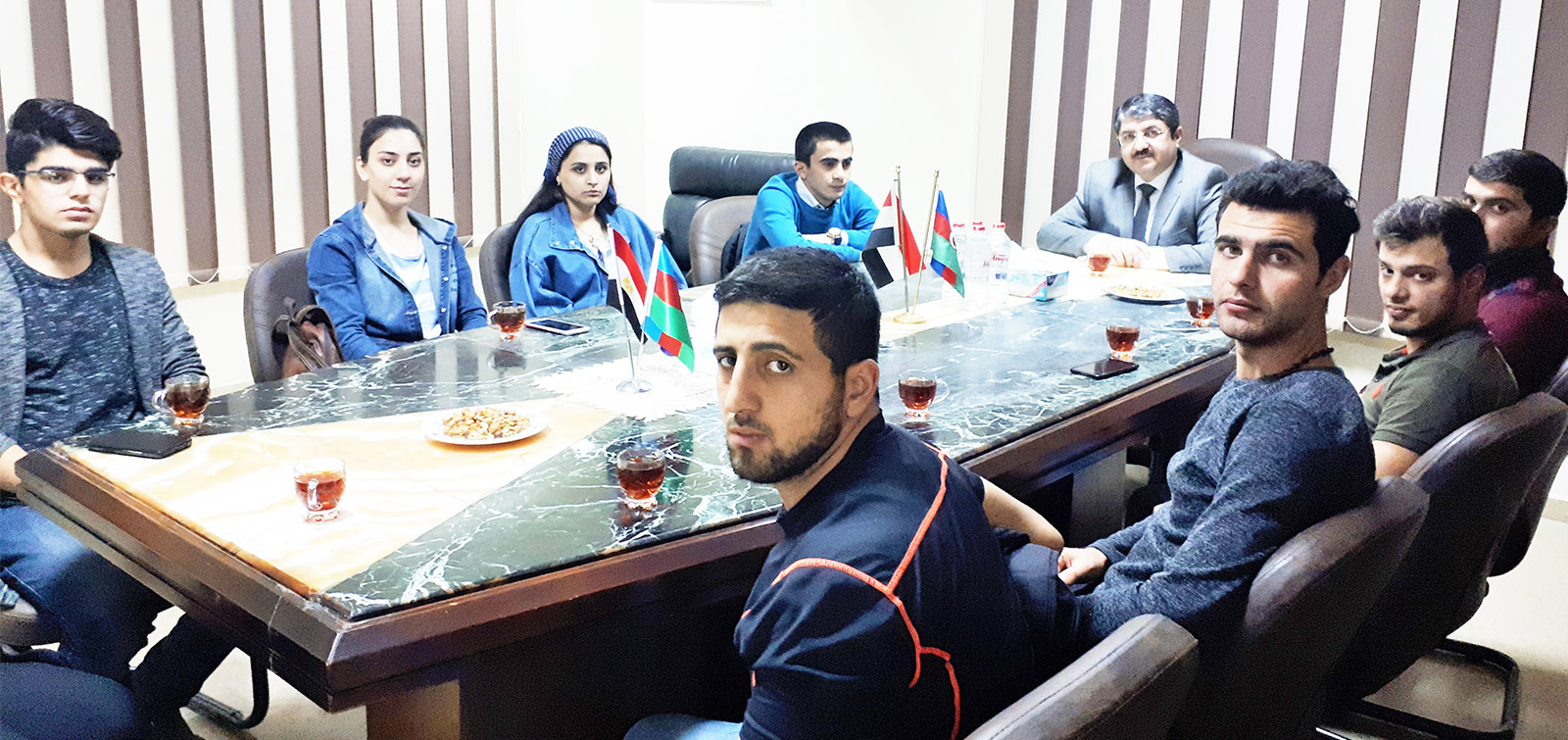 Meeting held with new students coming to Egypt to study
Chairman of the "Vatanparvar" Azerbaijani Diaspora Organizations Association in Egypt, research scientist Seymur Nasirov met with new students coming to Egypt to study.
S.Nasirov spoke about historical and cultural relations between Azerbaijan and Egypt and noted that these relations have been expanding in recent years. He pointed out the mutual visits of high-ranking officials of the two countries, the establishment of Egypt-Azerbaijan Interparliamentary Friendship, as well as visa-free visits of citizens carrying diplomatic and service passports.
The chairman of the union gave his recommendations on how to promote Azerbaijan in Egypt and answered the questions of the students. The head of the diaspora also called on them to be active in social networks to promote their homeland and to deliver the truth about Azerbaijan to the society.
It should be noted that each year students sent to Egypt for education are welcomed by the Diaspora and all necessary assistance is provided for their accommodation, education and regulation of their documents.