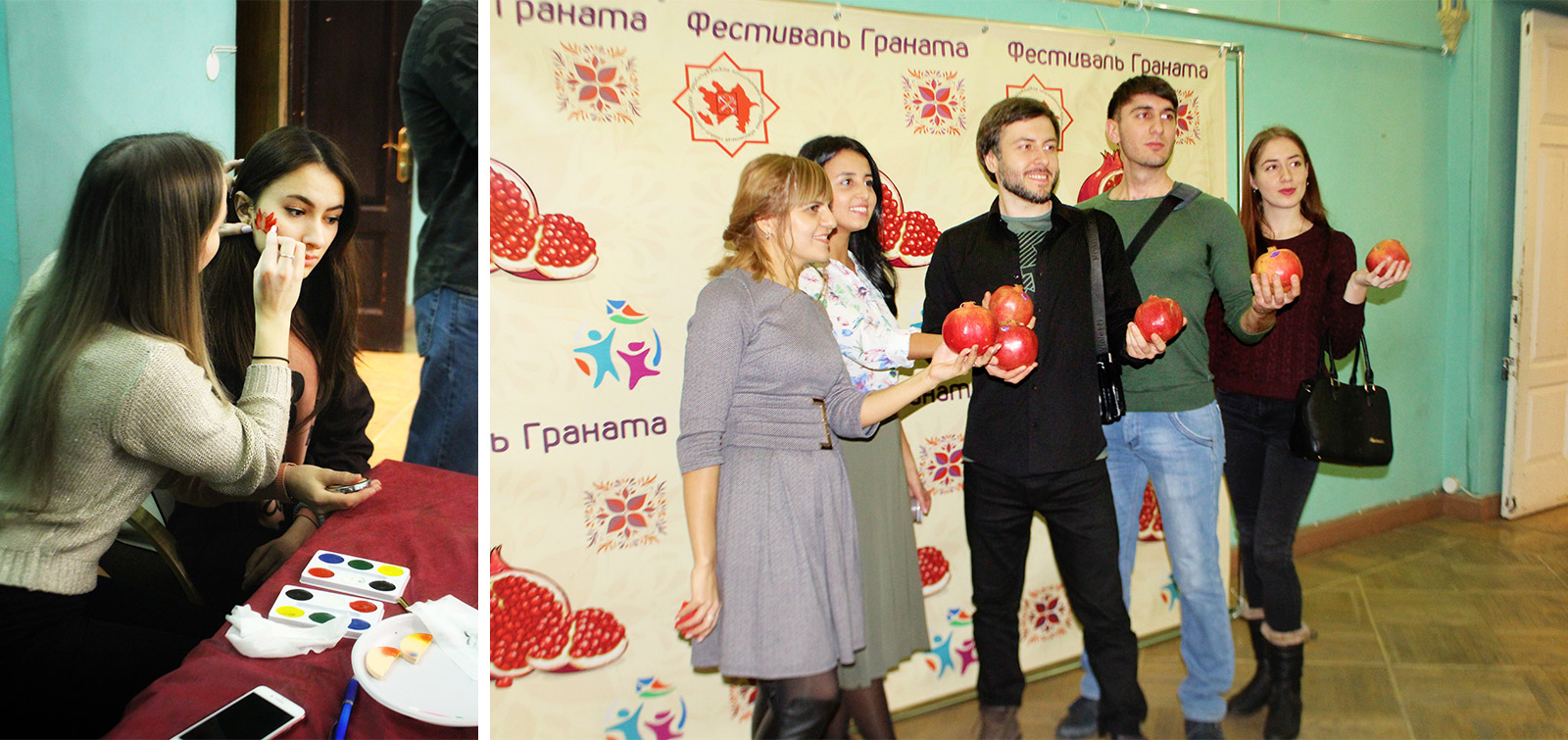 2nd pomegranate festival was held in Saint Petersburg
The Pomegranate Festival has been organized in the House of Nations in Saint Petersburg, Russia. "Sixaruli", "Chinar", "Friendship" dance groups performed and vocal numbers were played at the festival organized by the Azerbaijani Youth Union under the National-Cultural Autonomy of Azerbaijanis.
Within the framework of the concert program, three competitions were held and gifts from Azerbaijan were presented to the winners.
In the interactive section after the show program, the audience was taught cleaning of pomegranate, decorating with henna, and aquagrim for children. Artist Tahir Aliyev presented his handmade items from glass and conducted master classes for children.
Representatives of Uzbekistan, Dagestan, Karachay and Balkar, Chechnya, Circassian and other communities participated at the House of Nations of Saint Petersburg.
At the end, the participants had the opportunity to taste different kinds of pomegranates, national sweets and other national dishes at the furshet.