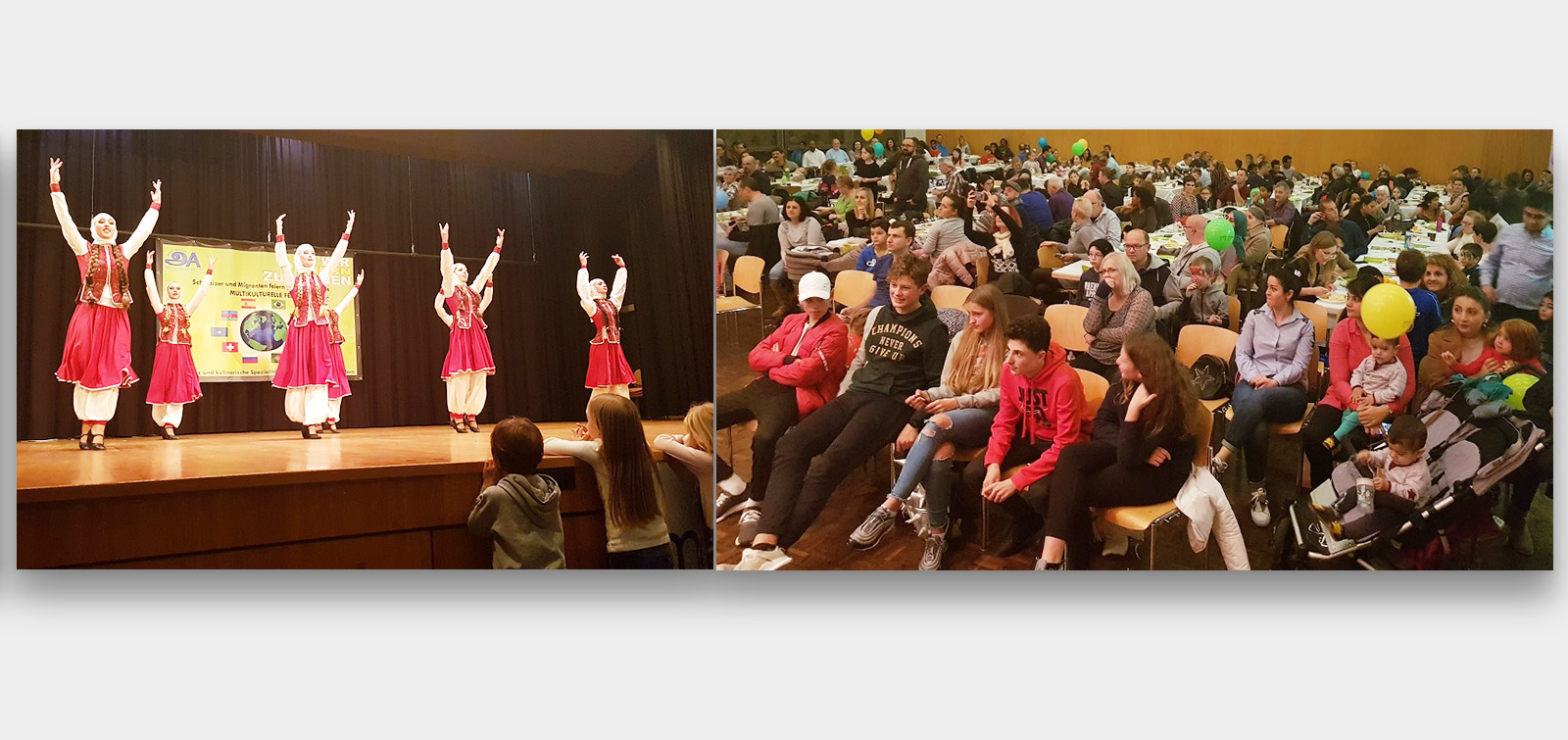 Presentation of Azerbaijani culture held in Stein, Switzerland
"Friends of Azerbaijan" diaspora organization held presentation of Azerbaijani culture in Stein, Switzerland with the support of the State Committee on Work with Diaspora and the Embassy of the Republic of Azerbaijan in the Swiss Confederation. The presentation took place within the multicultural festival organized under the slogan "Let's celebrate together". National dance performance of group, led by Honored Artist of Azerbaijan, renowned choreographer, chairman of the Association of Azerbaijani Culture Azeri in Italy, Mayis Nuriyev, was welcomed by the audience with great pleasure.
Within the framework of the event, which was attended by more than 400 guests, Azerbaijani stand, where various national culinary samples were presented had aroused keen interest among the participants.
Traditional festival in Switzerland under the slogan "Let's celebrate together" is one of the most well-known multicultural events in the country.