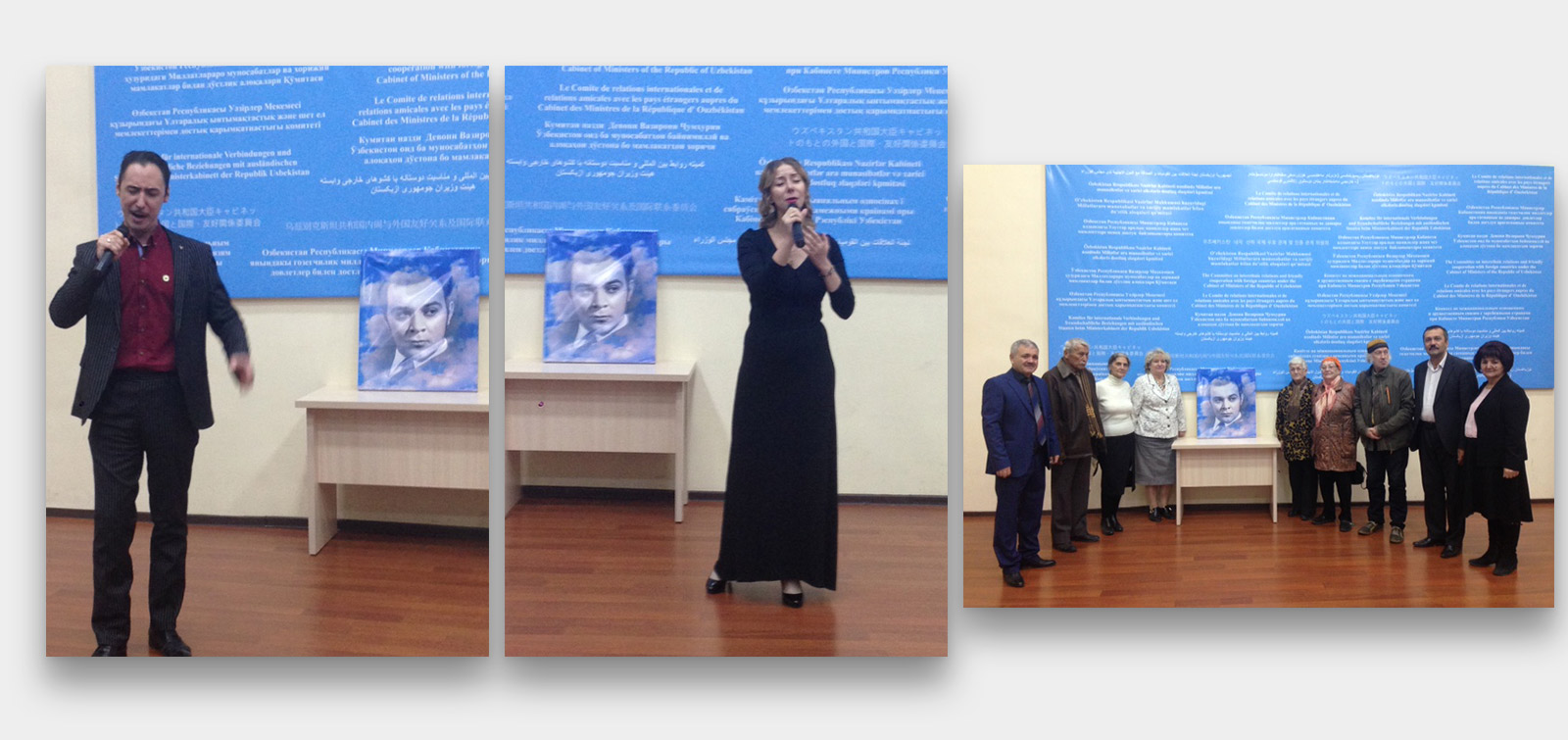 Muslim Magomayev's memorial evening was held in Tashkent
A memorial evening was organized jointly by "Republic" Azerbaijan National Cultural Center and the Russian Cultural Center in Uzbekistan on the occasion of the 76th anniversary of the famous singer, People's Artist of the USSR Muslim Magomayev.
Heads and members of both centers, as well as other cultural institutions, our compatriots living in Tashkent attended the event held in the building of the Committee on Friendship and International Relations with Foreign Countries under the Cabinet of Ministers of Uzbekistan.
Firstly, photo-exhibition reflecting the life and activity of the great artist, as well as his meetings with national leader Heydar Aliyev were introduced to the participants.
Chairman of the "Republic" Azerbaijan National Cultural Center Firdovsi Huseynov informed about the life and activity of Muslim Magomayev and said that the great artist is known and loved not only in Azerbaijan, but all over the world.
The head of the Russian Cultural Center, Alexander Aristov, said that Muslim Magomayev's songs are accepted by all nations and peoples. That is why the artist's songs unite peoples.
The concert started with the song "Azerbaijan" performed by Valery Klimov. Later Salih Absalamov performed the song "Azerbaijan is the Land of Love", which he wrote and dedicated to the great artist. The concert featured songs of M.Magomayev performed by Ulyana Semyonova, Roman Muravlev and others.
Honorary decrees of the Azerbaijan National Cultural Center were presented to the performers.