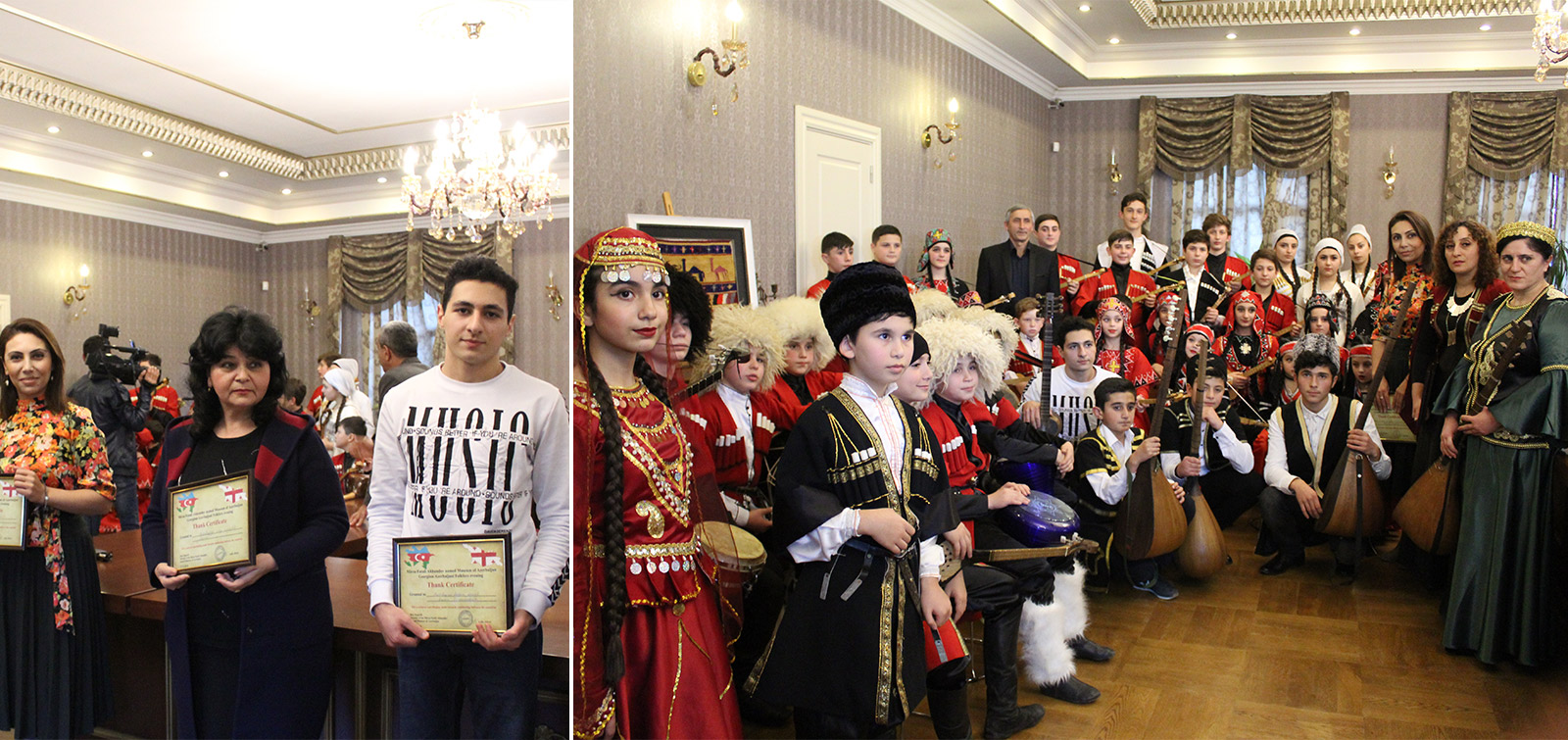 National Revival Day was celebrated in Tbilisi
17 November - National Revival Day which has a special role in the history of our national statehood was celebrated in the Museum of Azerbaijani Culture named after M.F.Akhundzadeh in Tbilisi, Georgia.
Representatives of the Embassy of Azerbaijan in Georgia, public figures, schoolchildren from Tbilisi and Kutaisi, music collectives took part in the event organized by the museum.
Director of the museum, Honored Culture Worker of Azerbaijan Leyla Aliyeva informed about the National Revival Day.
After the speeches, the ensemble "Pirimze", "Jeyran" dance group and "Meydan" musical collective operating at the Museum made an interesting concert program.
At the end, some of the participants were given Thank You Certificate.