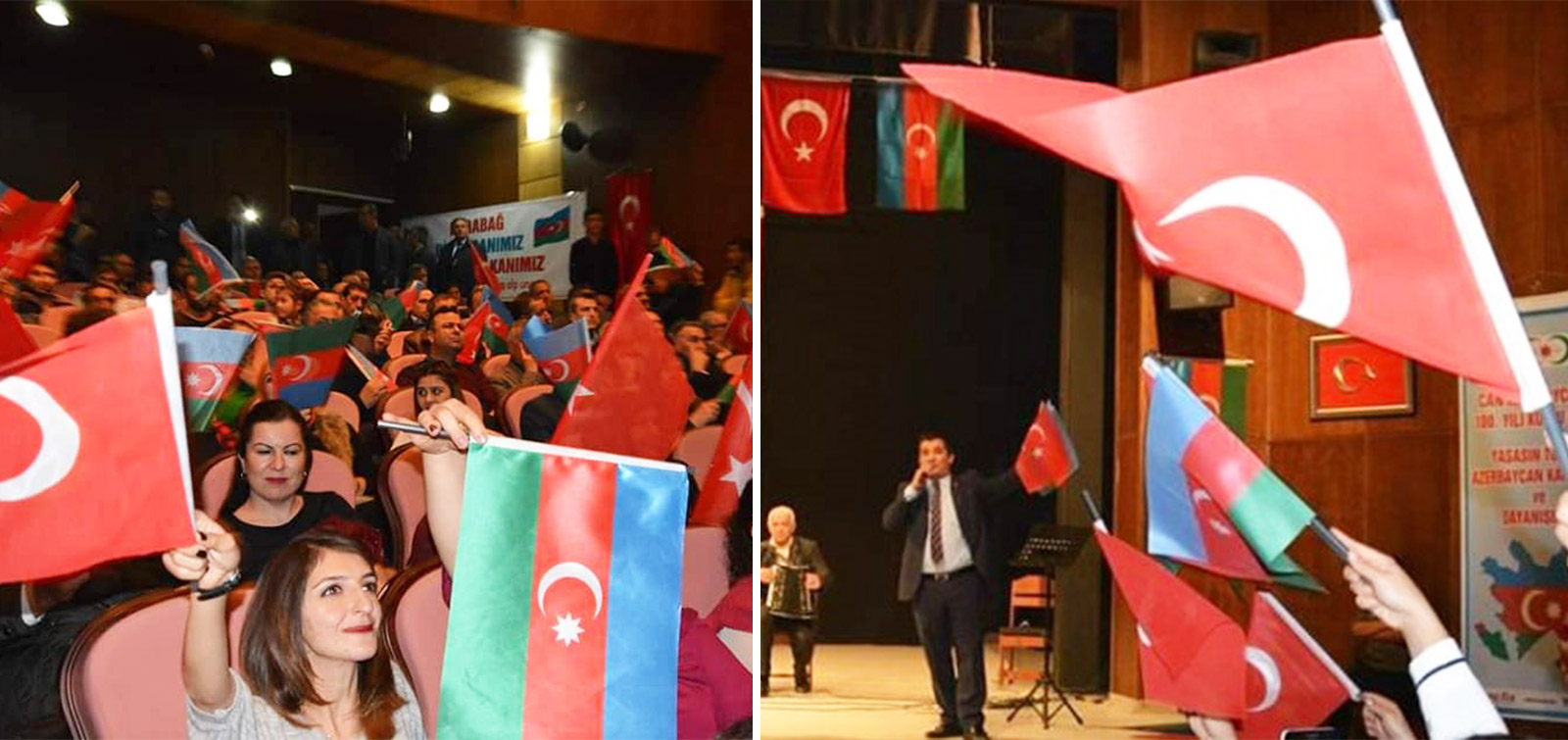 The 100th anniversary of the Azerbaijan Democratic Republic was celebrated in Igdir
Ceremony dedicated to the 100th anniversary of the Azerbaijan Democratic Republic was held in Igdir, Turkey. Officials, Members of Parliament, diplomats, well-known intellectuals, NGOs and media representatives representing two brother countries attended the ceremony organized jointly by the Turkish-Azerbaijani Association and the Center for "Cooperation with the Azerbaijanis and turkish speaking nations".
National anthems of Azerbaijan and Turkey were performed after the memory of our martyrs honored with a minute of silence.
Speakers spoke about the importance of holding such a ceremony in Igdir. Because, the processes occured in Azerbaijan in the early of 20th century, including the inhumane acts against our people have taken place in the eastern part of modern Turkey, as well as in Igdir. It was noted that the honorable mission of the republic is a proud for every Turkish.
Speaking about Azerbaijan-Turkey friendship and brotherhood, the head of the Igdir province Anvar Unlu and the head of the Turkey-Azerbaijan interparliamentary friendship group Shamil Ayrim delivered their congratulations on the 100th anniversary of our Republic. They evaluated the protection of the independence of Azerbaijan and the development of our state as an extremely important wealth for Turkey. It was emphasized that the dynamic progress achieved by our countries with joint political decisions is a historical achievement.
The event was followed by the artistic program.