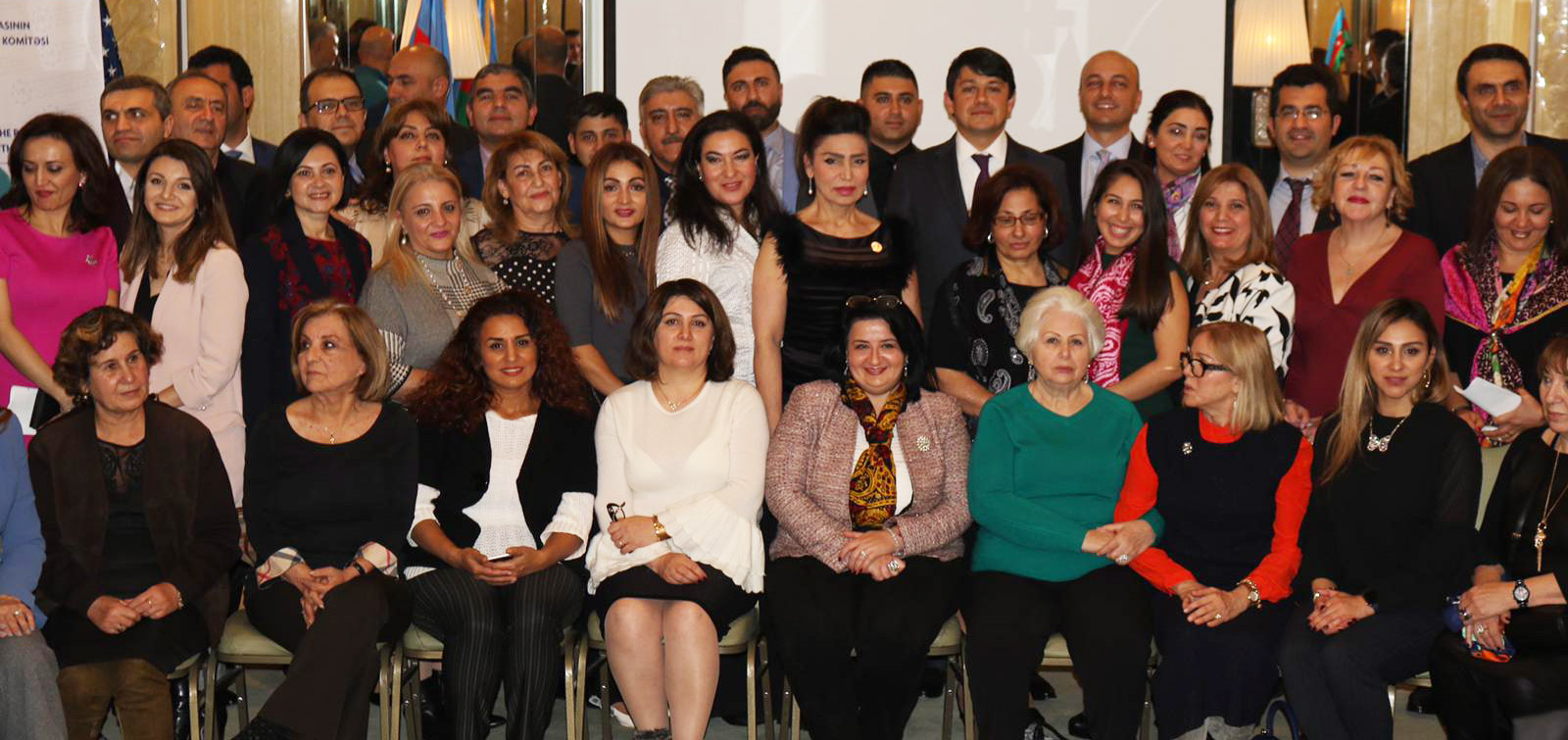 Coordinating Council of American Azerbaijanis in New York was established
Delegation of the State Committee on Work with Diaspora also participated in the Constituent Assembly of the Coordination Council of American Azerbaijanis in New York within the visit to the United States.
The Ambassador Extraordinary and Plenipotentiary of Azerbaijan to the United States Elin Suleymanov, Permanent Representative to the United Nations Yashar Aliyev and 60 diaspor leaders and activists attended in the Constituent Assembly.
Welcoming the participants, Chairman of the State Committee noted that the attention and care of our compatriots living abroad is a priority in the policy of the Azerbaijani State. Spoke about the work done in the field of diaspora, the agreements on mutual activity of our compatriots, Coordination Councils and perspectives. It was shown a short video to the participants about the recent works of the State Committee.
Welcoming the delegation, our compatriots emphasized the importance of close coordination among Azerbaijanis living United States.
The speakers at the event spoke about the problems of the Azerbaijanis living in America, mentioned necessity of reproduction of Azerbaijani language schools, was suggested to pay attention to talented young people living in America.
During the event the Coordinating Council of American Azerbaijanis was established. A working group has been set up to begin full coordination of the Coordination Council.
Chairman of the State Committee talked about consideration the opinions and suggestions of our compatriots, mentioned the importance of coordinated activities to solve the problems. Noted about importance of having a certain network of our compatriots not only in one country, one continent, but all over the world.