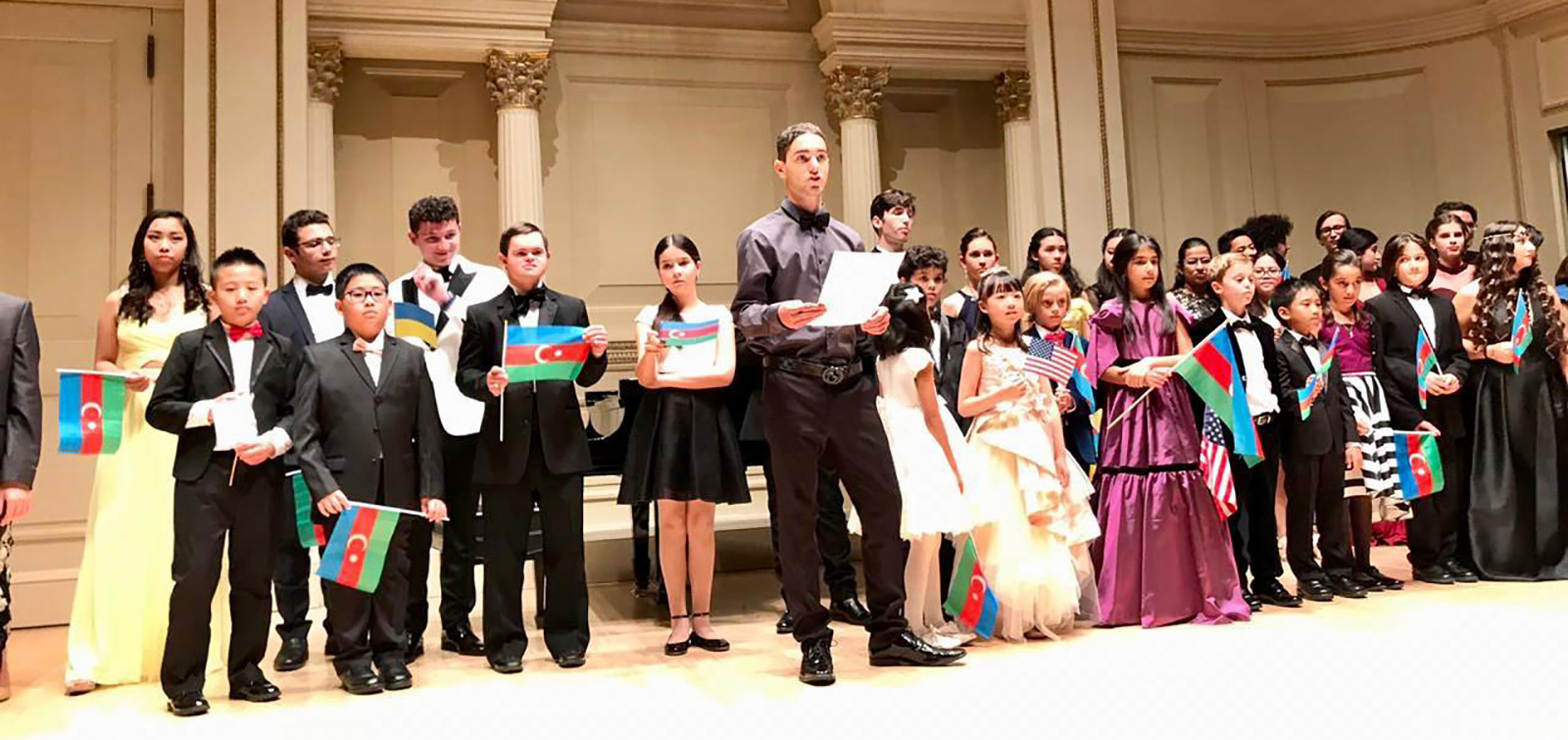 Delegation of the State Committee on Work with Diaspora continues meetings in New York
Delegation of the State Committee on Work with Diaspora met with David Dangoor, the President of the Board of Directors of the American Sephardi Federation (Spanish Jews).
It was talked about works, future projects and perspectives of the Federation. At the same time, members of the Federation shared their impressions about their visit to the Cocuq Marcanli – libareted village from occupation. Speaking about the Azerbaijan and Azerbaijani diaspora, the head of the delegation expressed his views about future perspectives. The sides discussed about perspectives of cooperation, opportunities for mutual projects in Azerbaijan and the United States.
Then, the delegation joined the Gala concert of the International Music Competition for Young Talents "Florida Keys" which was organized by the State Committee on Affairs with Diaspora and by our compatriots livin in USA.
The Ambassador Extraordinary and Plenipotentiary to the United States Mr. Elin Suleymanov and Permanent Representative of Azerbaijan to the United Nations Mr. Yashar Aliev also attended in the concert. Speaking at the event, the Chairman of the State Committee welcomed our compatriots and underlined the importance of such events for the promotion of our cultural heritage. It has been said that cultural events are necessary in terms of cultural integration and sharing of cultural values among peoples of the world.
Songs performed at the event by children from different countries, including Azerbaijan.