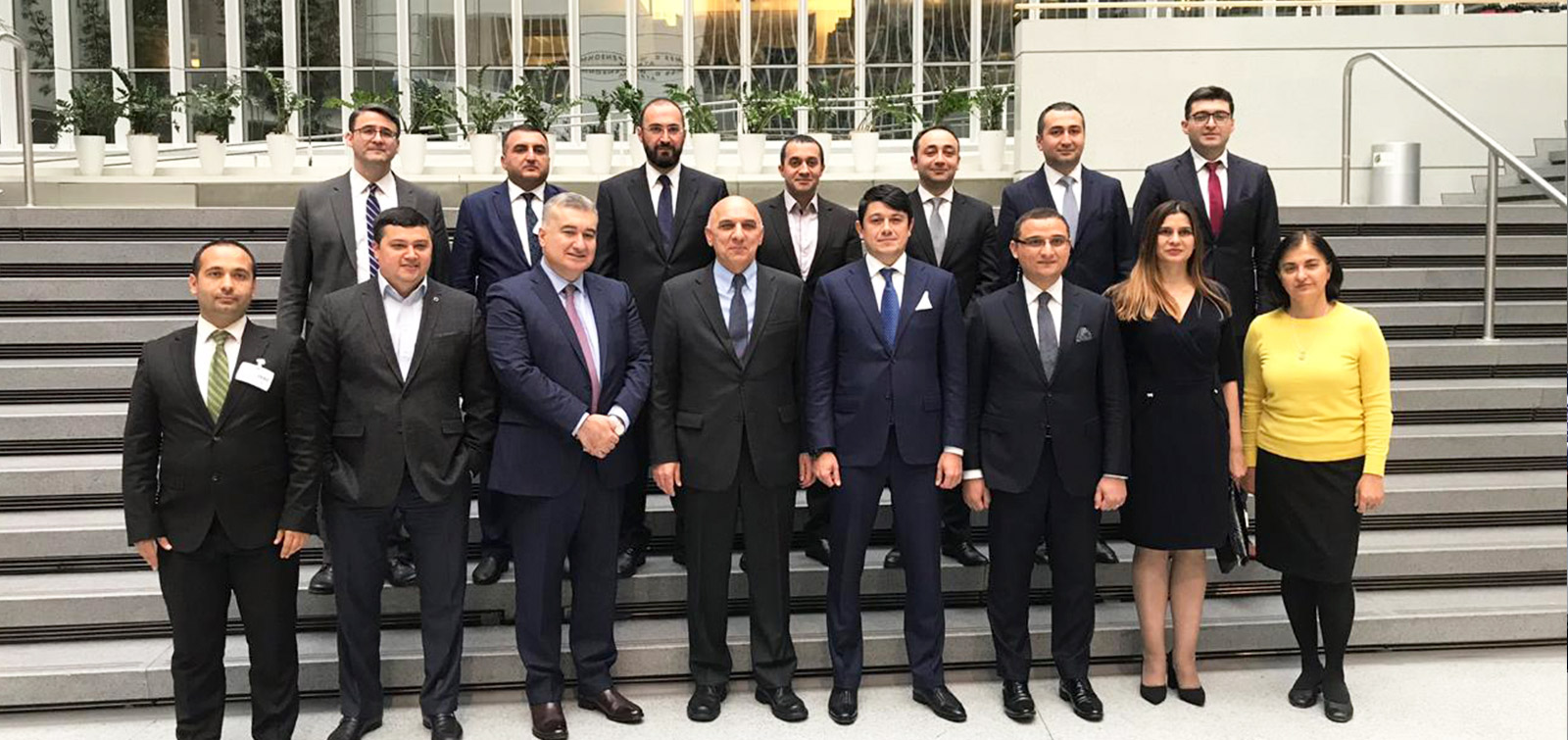 The visit of the State Committee's delegation to the United States continued in Washington
The delegation of the State Committee on Work with Diaspora arrived in Los Angeles. Delegation's meetings began with the ceremony of putting flowers in front of the statue of national leader Heydar Aliyev in the Azerbaijani Embassy in Washington.
Later was held a meeting with Stephen Guice, Chief Policy and Evaluation at U.S. Department of State.
It was discussed the perspectives of cooperation with the State Committee on Affairs with Diaspora for the integration of our compatriots, the organization of Azerbaijani language and culture propaganda programs, the creation of opportunities for our compatriots to increase their education and professional capacities, to provide special support to promote entrepreneurial opportunities of our compatriots.
The next meeting of the delegation was held at the World Bank, International Monetary Fund and with the Association of Azerbaijanis working in the IFC - International Finance Corporation.
Following the initial acquaintance, it was discussed about increasing the number of Azerbaijanis who have been working and practicing here, organization of systematic workshops, seminars for the Azerbaijani youth to pursue careers in these institutions, propagation of our country among foreign staff of the organization, as well as a number of proposals to promote our national-cultural heritage.
The State Committee delegation held a meeting with HE Serdar Kılıç, The Ambassador Extraordinary and Plenipotentiary of Turkey to the United States.
During the meeting it was discussed the bridging forces among people of two brother countries around the world and the establishment of a specific and strategic plan on this direction. It was decided that both communities in the United States would continue to work closely and continuously.
The Ambassador Extraordinary and Plenipotentiary of Azerbaijan to the United States Elin Suleymanov also attended in the meetings.