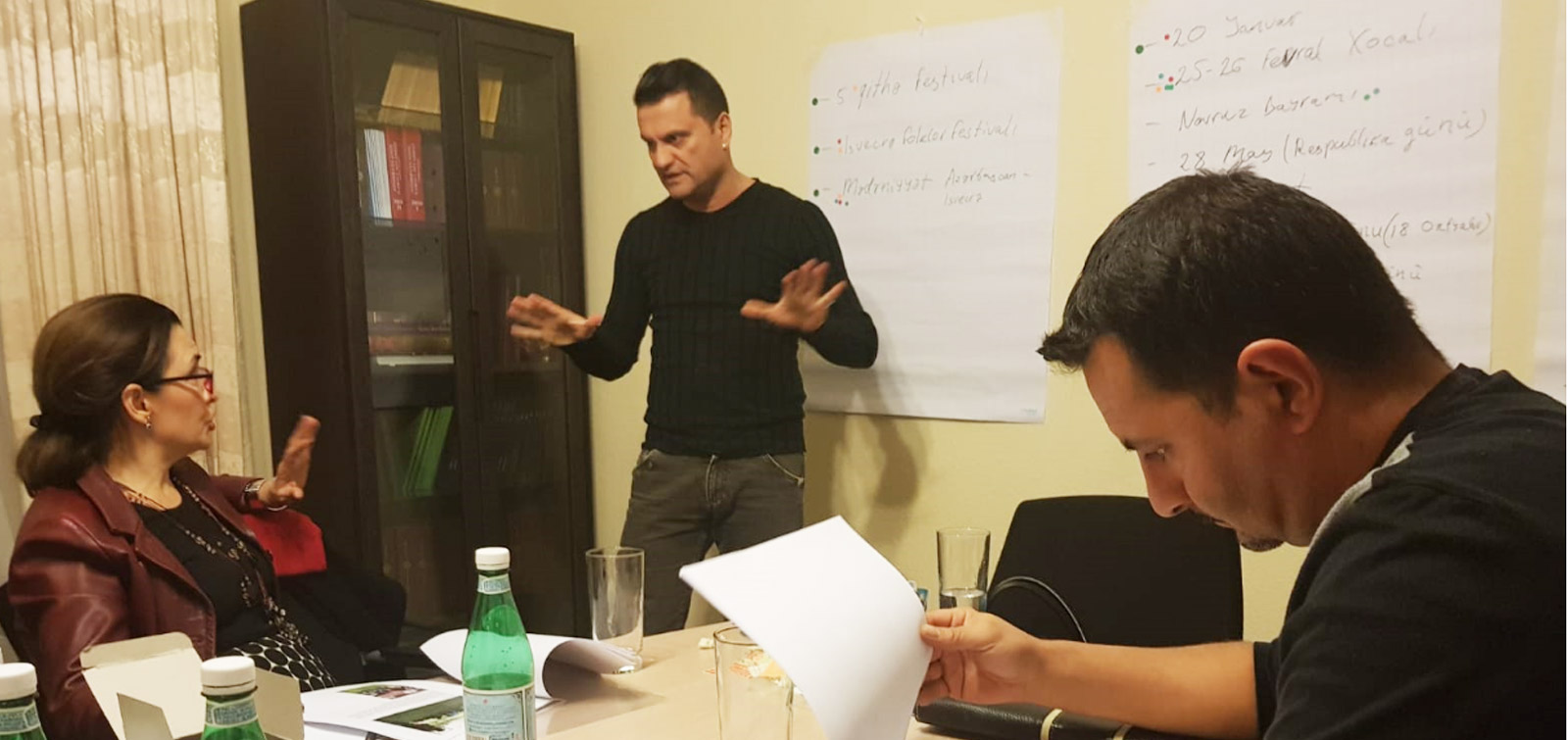 A meeting of the Coordination Council of Switzerland Azerbaijanis was held
A meeting of diaspora organizations represented in Coordination Council of Switzerland Azerbaijanis was held in Bern. Head of the Azerbaijani Women's Society in Basel Arzu Aliyeva, deputy chairman of Soloturn Azerbaijanis Association Bayjan Yavuz and representative of the Embassy of Azerbaijan to Switzerland attended the meeting organized by the coordinator of the Coordination Council and Head of the Culture Center of Azerbaijanis in Switzerland Gasim Nasirov.
The plan for 2019 was discussed after listening to the report of work done in 2018 and a calendar of events to be held next year was formed at the meeting of the Council. An exchange of views on the opportunities of the organizations was made and the scale of the events considered for the next year was determined.
Thus, it is planned to hold 14 events in 2019 in the direction of introducing our country, bringing Karabakh realities to the attention of the world, promoting our national culture
The necessity of mutual support in organization of events was emphasised in the meeting.