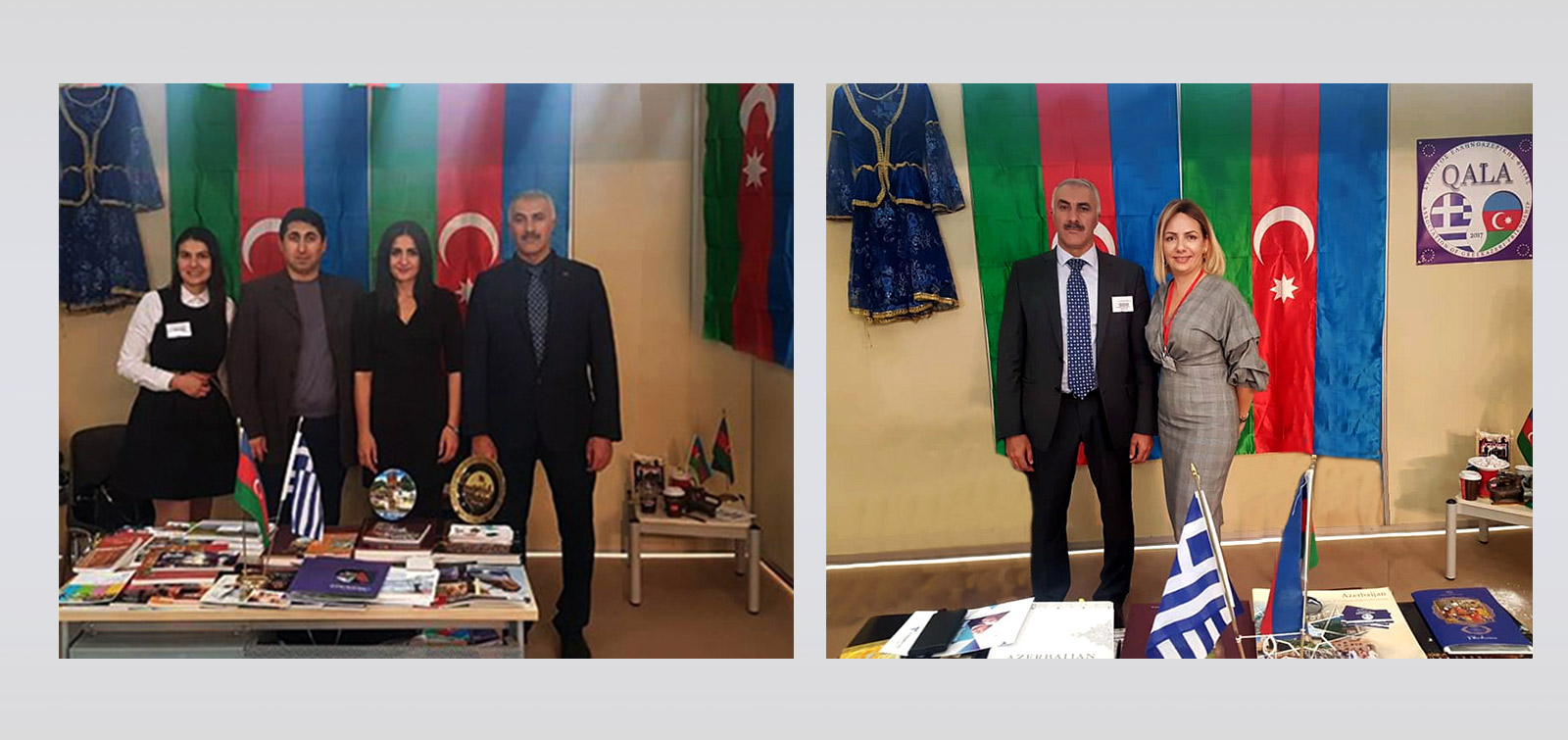 The Diaspora organization represented Azerbaijan at the tourism exhibition
Azerbaijan tourism has been presented at the 34th International Tourism Exhibition (Philoxenia) in Thessaloniki, Greece. The Embassy of Azerbaijan in Greece, "GALA" Greece-Azerbaijan Friendship Society and Azerbaijan Tourism Bureau have acted as organizers of the Azerbaijan Tourism stand at the EXPO exhibition. According to the organizers, as the Republic of Azerbaijan starts to be recognized as a new tourist destination in Greece, interest for the region is very high now.
Azerbaijan tourism stand was visited by numerous representatives of the local community, our compatriots and guests. Visitors were informed about Azerbaijan, tourism opportunities of our country.