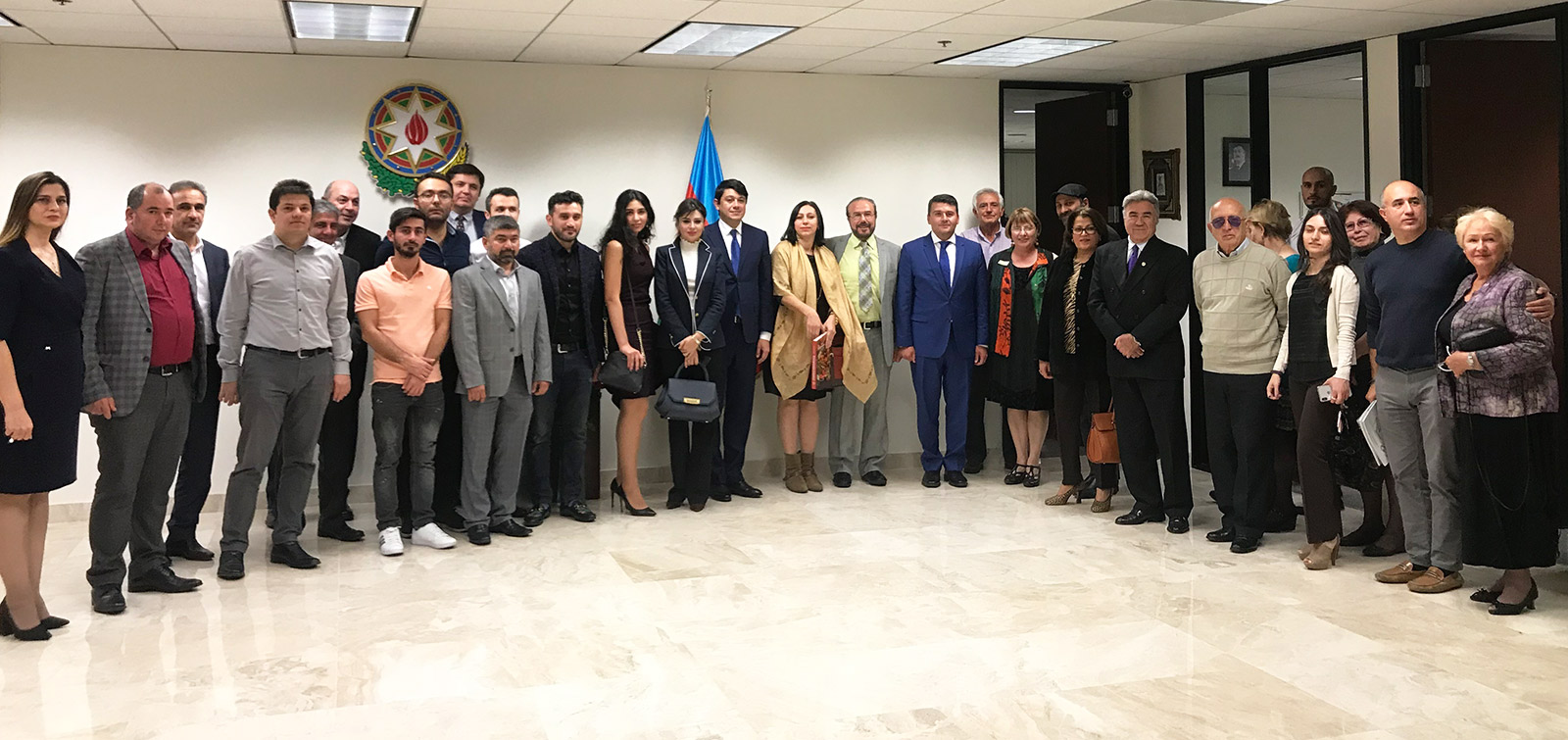 Meeting with Azerbaijanis living in California
Delegation of the State Committee on Work with Diaspora during visit to the U.S., held meetings with diaspora leaders and activists living in California.
During meeting at the Consulate General of Azerbaijan in Los Angeles, some videos were displayed which is promoting the diaspora policy of the Azerbaijani state and the work done by the Diaspor Committee over the last six months.
Then Concul General of Azerbaijan in Los Angeles Nasimi Aghayev welcomed the participants and informed about the Azerbaijani community in California and cooperation with this community.
He talked about living more than a million Armenians in the state of California, where the strengthening and cooperating Azerbaijani community assumes high importance.
Head of the delegation, chairman of the State Committee Fuad Muradov spoke about the main directions, expectations and targets of the Azerbaijani diaspora policy. The chairman of the State Committee also spoke about the meetings with Azerbaijani diaspora representatives and our compatriots in Georgia in the last 7 months.
Speaking about the Coordination Councils of the Azerbaijanis, the Chairman of the Committee gave detailed information on cooperation with the diaspora policy of individual countries, meetings with Diaspora leaders of neighbour nations, works done in the direction of promoting our national cultural heritage and Azerbaijan reality, as well as future plans of the Committee.
During the meeting, the questions about their concerns by diaspora activists were answered and their proposals were listened.
It was discussed more effective activity directions of Azerbaijanis living in U.S. and has reached some relevant agreements.