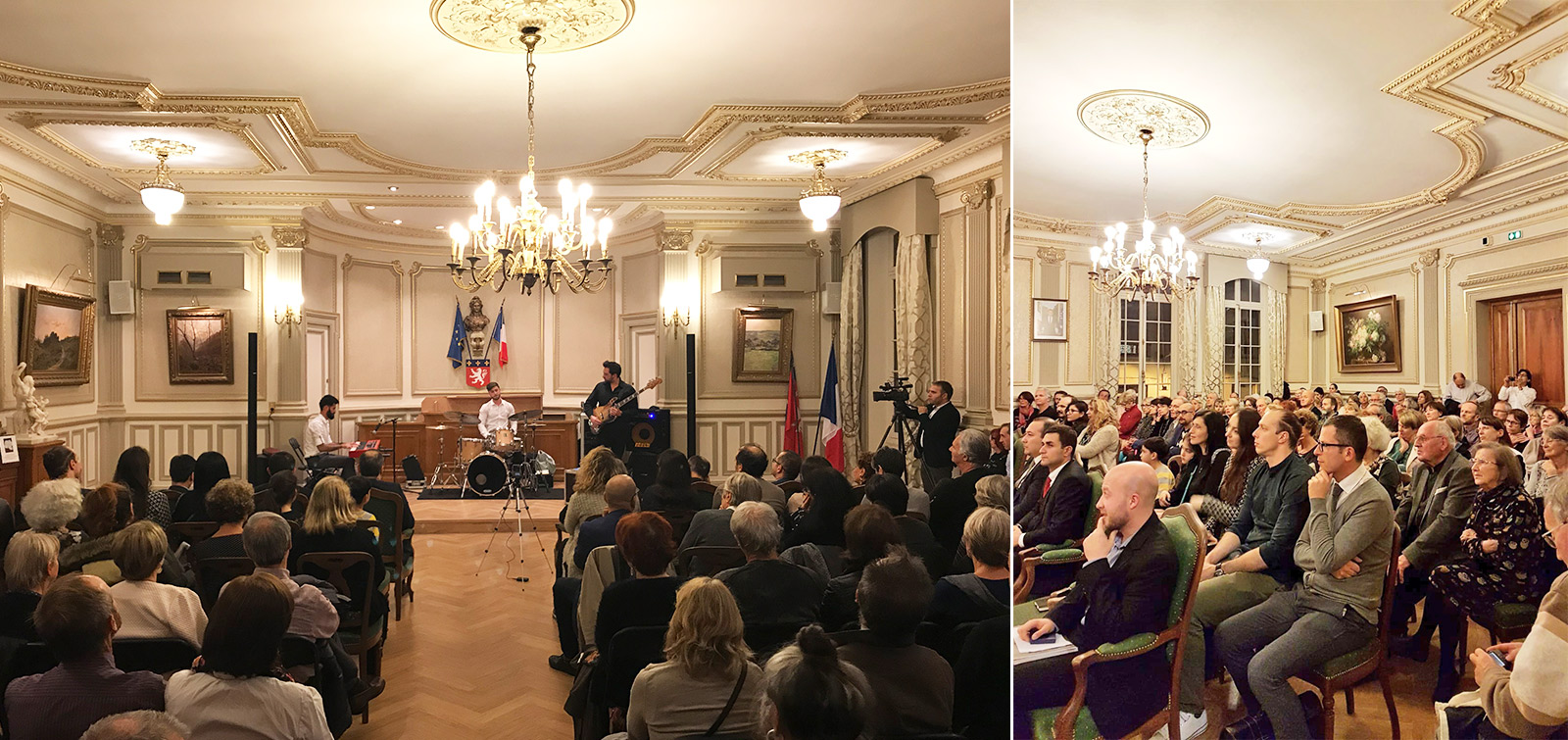 The presentation of the new organization was held at the event on National Flag Day
A gala dedicated to the National Flag Day of Azerbaijan was held in Lyon, France. An official presentation of the France-Azerbaijan Dialogue Association was held at the event organized by the Embassy of Azerbaijan in France at the 6th District of Lyon.
The speeches about National Flag Day, Azerbaijan Democratic Republic and other topics were delivered at the event attended by General consular of Turkey in Lyon city, honorary consulars of Montenegro and Denmark, residents of Lyon city, French public and political figures, representatives of the Lyon City Council and the Embassy of Azerbaijan, our compatriots.
The chairwoman of the France -Azerbaijan Dialogue Association, Gunel Safarova, welcomed the participants and congratulated them on the National Flag Day. She later informed the participants about their work emphasizing that the organization was established in May 2018. She said that the main goal of the Association is to promote our country more closely through joint projects with the regional authorities of France. The event was followed by an artistic program composed of jazz-mugham concert.