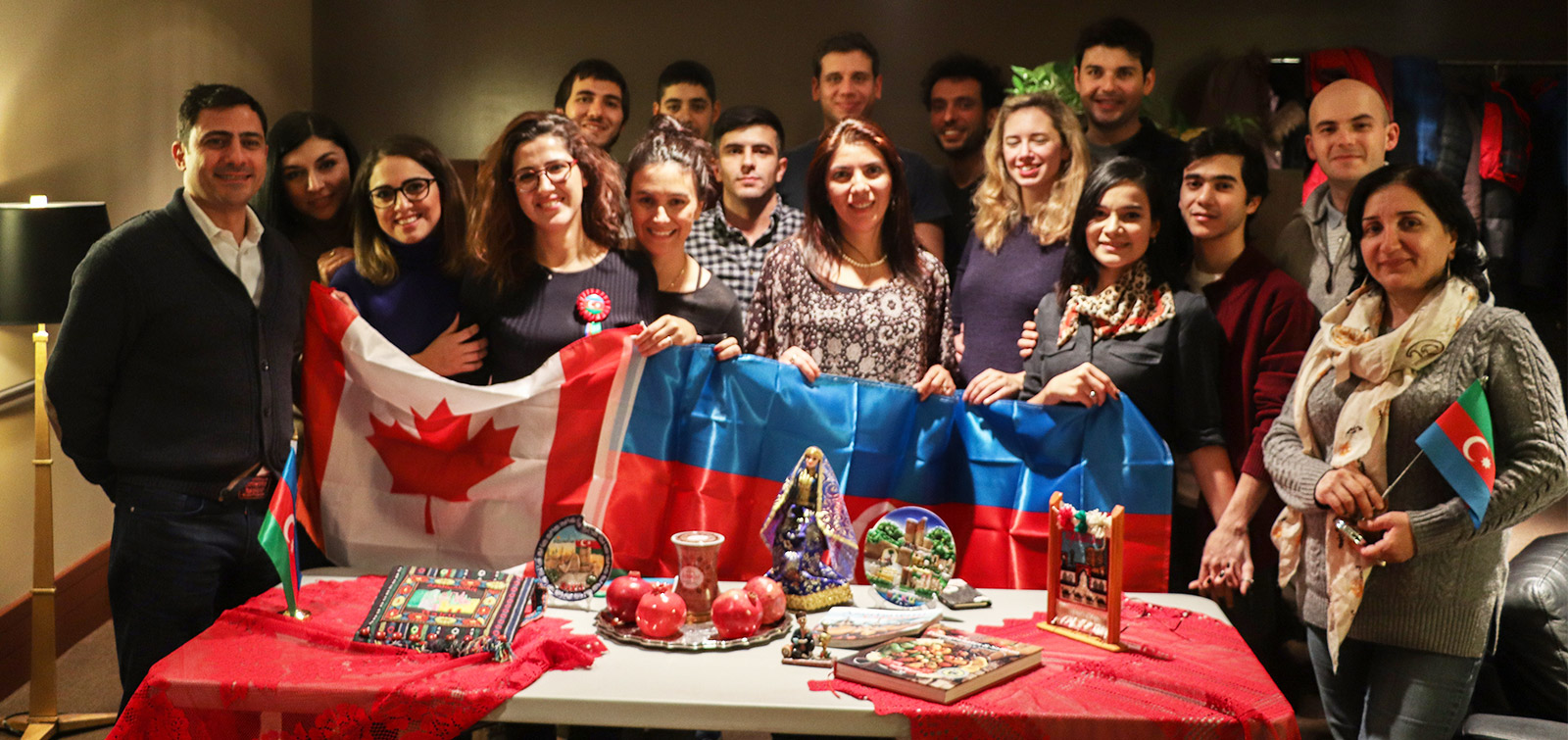 The Azerbaijani community introduced our national cuisine to Canadians
The Azerbaijani community in Ottawa, Canada, held an event called "Gutab making Workshop" to introduce our national cuisine to local residents. Azerbaijanis living in Ottawa, representatives of different nations and representative of the Embassy of Azerbaijan in Canada participated in the event dedicated to the National Flag Day of Azerbaijan.
Guests were informed in details about Azerbaijan at the event. The history, statehood traditions, rich culture, cuisine, nature, tourism opportunities of our country were discussed.
As well as, the participants were informed about the cooking of gutab and they were given the opportunity to learn and cook gutab to introduce the examples of our national cuisine to the representatives of other nations.
Guests, especially local youths, thanked members of the Azerbaijani community for organizing an interesting meeting and stressed the importance of holding such events in order to strengthen mutual friendship relations.