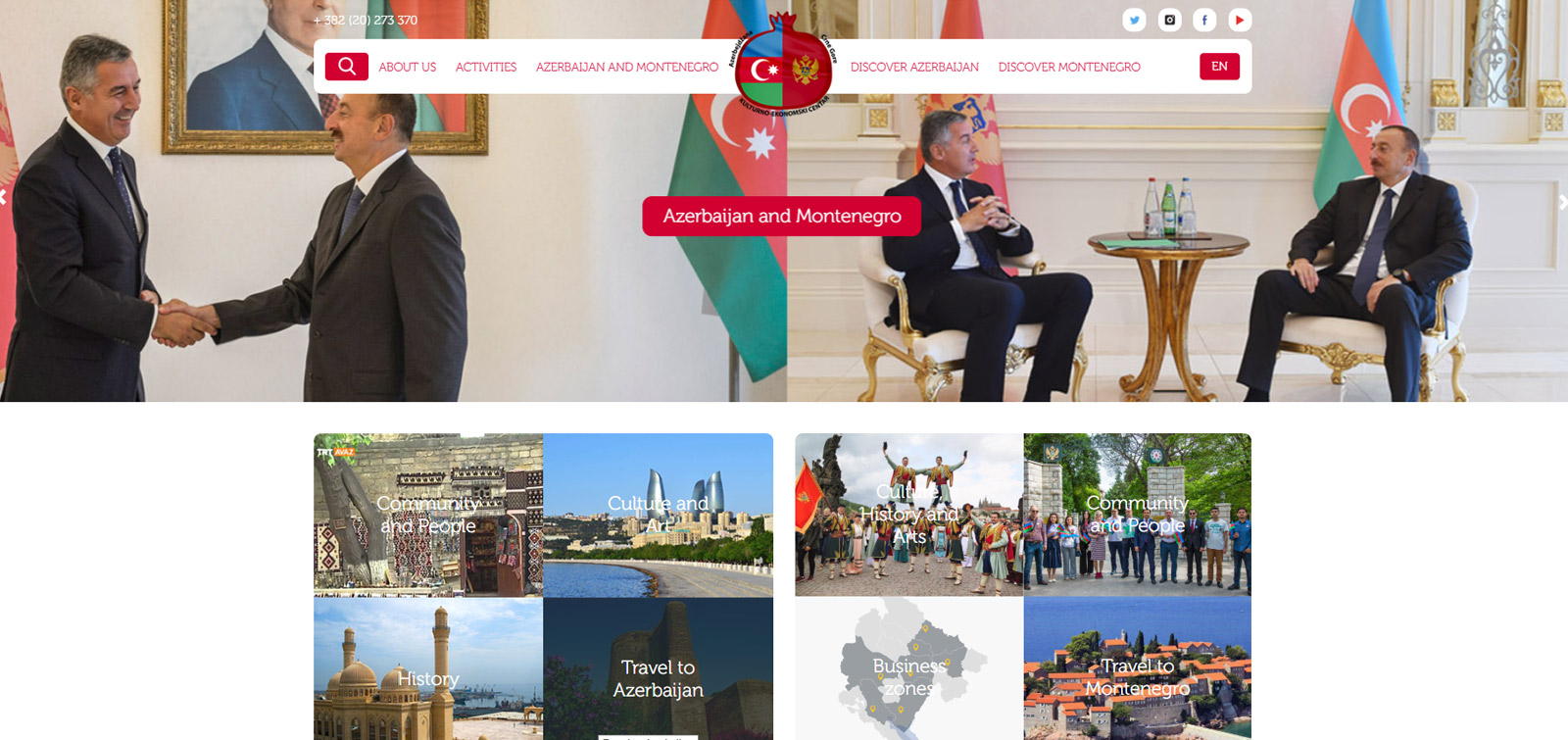 The website of diaspora organization has been launched
New website of Azerbaijan-Montenegro Cultural and Economic Center operating in Montenegro (www.azcec.me) has been launched. Citizens of Montenegro and Azerbaijan will be able to get acquainted with the political, cultural, economic life, tourism opportunities, infrastructure of the two countries, bilateral relations, as well as the information about the center's activities via the site. Additionally, the site contains information about the aggression of Armenia against Azerbaijan, extensive information on the "Justice for Khojaly" campaign, and transitions to useful links are also posted. The page is scheduled to be updated regularly and expanded.
It should be noted, that the organization implementing a number of projects to promote the history and culture of Azerbaijan has published this year articles on January 20 and the Khojaly genocide in Montenegro, has organized various events related to the Novruz Holiday, the 95th anniversary of nationwide leader Heydar Aliyev, the 100th anniversary of the Azerbaijan Democratic Republic and other historical events.
The center cooperates with local and international economic and cultural organizations as well as strives to provide potensial investors with the detailed information and help on economic and investment opportunities, support programs to foreign investment, favorable investment climate.