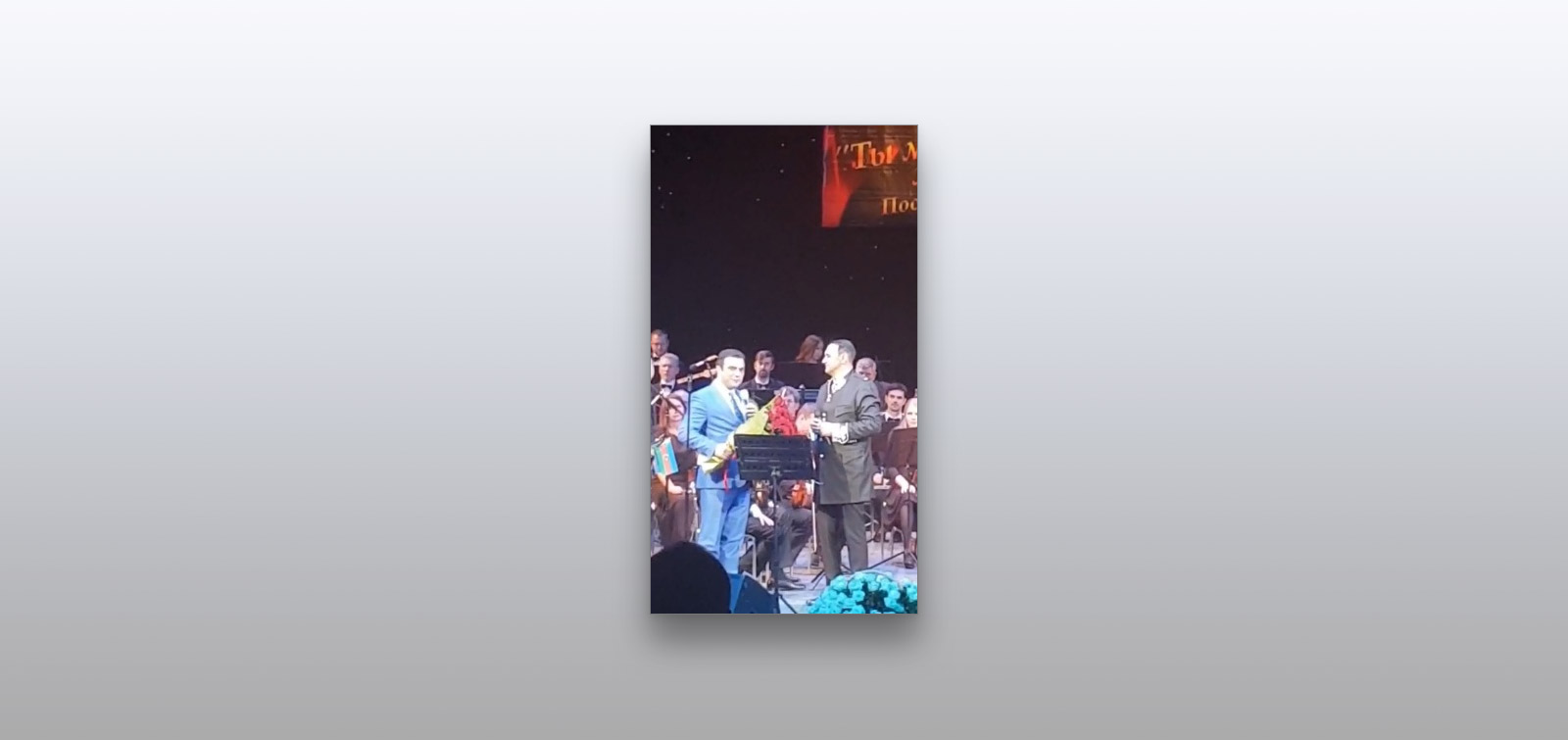 Flag Day is also marked in Kiev
The State Flag Day of the Republic of Azerbaijan was also celebrated in Kiev, Ukraine.
Our compatriots, Diaspora representatives, Ukrainians and various guests attended the event at Kiev Opera Theatre by the support of the United Diaspora of Ukrainian Azerbaijanis. Chairman of the United Diaspora of Ukrainian Azerbaijanis Hikmat Javadov and others spoke about the history of our flag, Ukrainian-Azerbaijani relations.and congratulated Azerbaijanis living in different provinces of Ukraine and Kiev on the occasion of State Flag Day.
The event followed by the concert program. Famous singer, people's artist, world-renowned maestro Gryshko participated in the program.
Ukrainian People's Artist Gryshko congratulated Azerbaijanis on the occasion of Flag Day and the program started with M.Magomayev's "Spring edge-Azerbaijan" song.