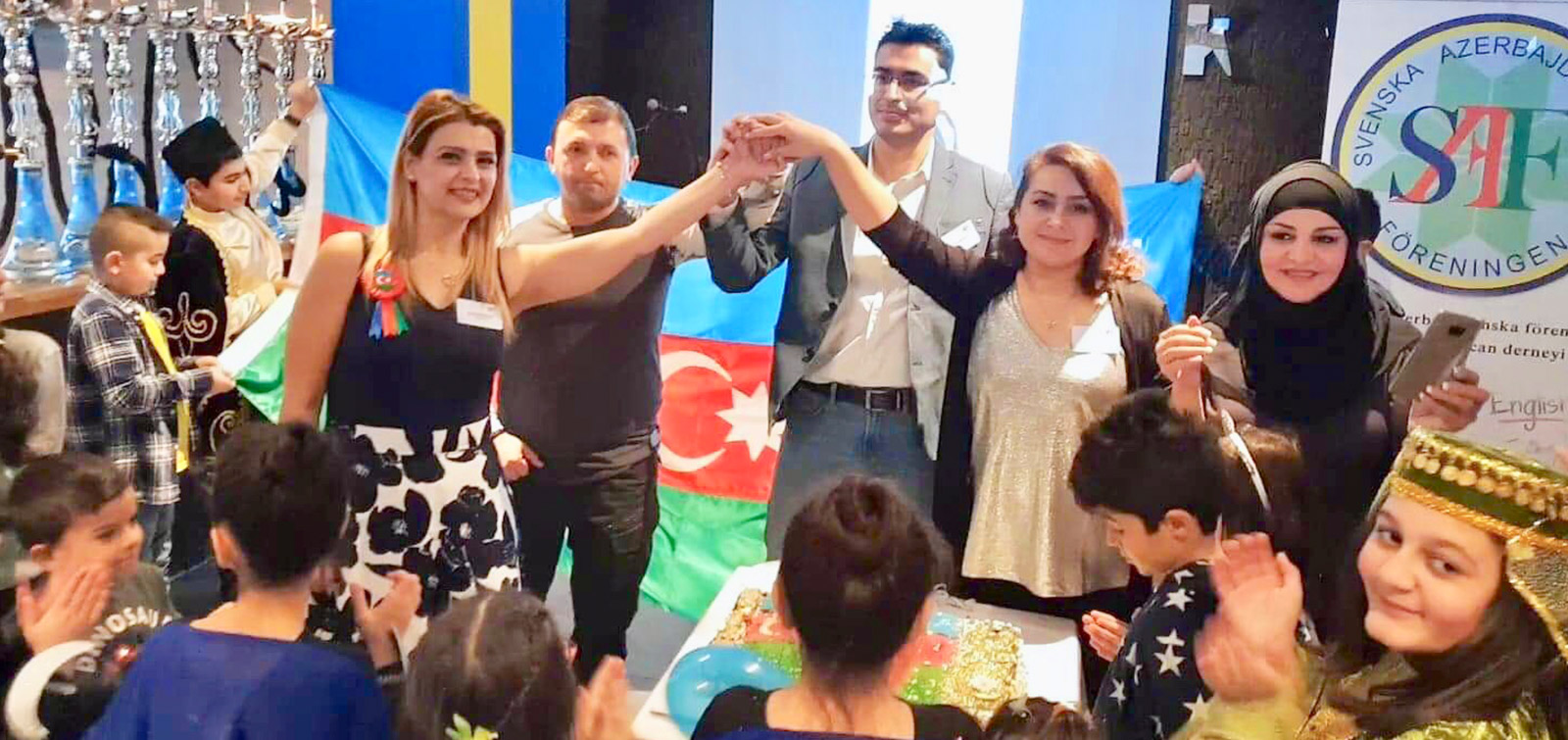 Sweden marks National Flag Day of Azerbaijan
The Sweden- Azerbaijan Union representing in the Scandinavian Azerbaijanis Coordination Council, celebrated the National Flag Day of the Republic of Azerbaijan on November 9 in Stockholm.
Coordinator of the Scandinavian Azerbaijanis Coordination Council in Sweden, writer-philosopher Eluja Atali, members of the Azerbaijani community in this country, youth, representatives of other nations, artists from Azerbaijan and other guests attended the event.
The guests, mainly representatives of younger generation were informed of the State Flag of Azerbaijan, its history, the meaning of the colors. The holiness of the flag as a state attribute was also emphasized. At the same time, the period of Azerbaijan Democratic Republic (ADR), which the flag was adopted (1918) was mentioned and it was talked about the development of today's Azerbaijan (successor of ADR).
Later, children of Azerbaijani families living in Sweden said the poems dedicated to our homeland, and the flag. The event followed by the music and entertainment program.