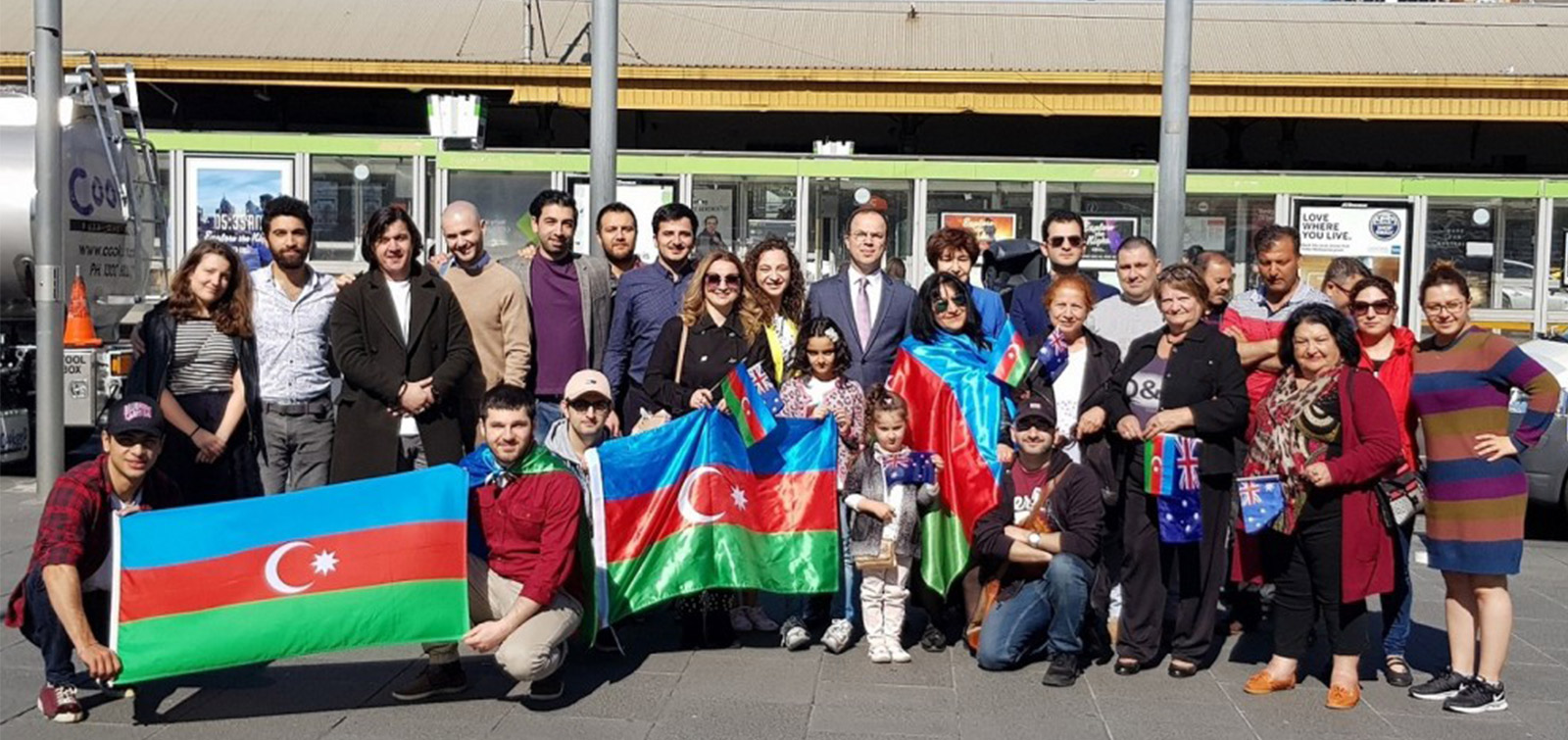 The ceremony of raising of Azerbaijan flag was held in Melbourne
Flag raising ceremony on the occasion of the "November 9 - National Flag Day of the Republic of Azerbaijan", was organized at the Federation square located in the center of Melbourne, Australia.
Our compatriots living in Melbourne, Azerbaijani students and members of local community attended the event that was initiated by the Azerbaijani Embassy in Australia and organized by the Victoria-Azerbaijan Cultural Association and the Azerbaijani community in Melbourne.
The ceremony started with the raising of our flag at the Federation square under the tunes of the state anthem of Azerbaijan. In general, four Azerbaijan flags were raised in the central square of the city on the same day, and these flags were waved along with the Australian flags during the day.
It should be noted that many of our compatriots live in Melbourne, the capital of Victoria. "Victoria-Azerbaijan Cultural Association" diaspora organization, as well as the "House of Azerbaijan" operate in Melbourne. The Azerbaijani community in Victoria contributes to the propaganda of our history, culture and art in Australia.