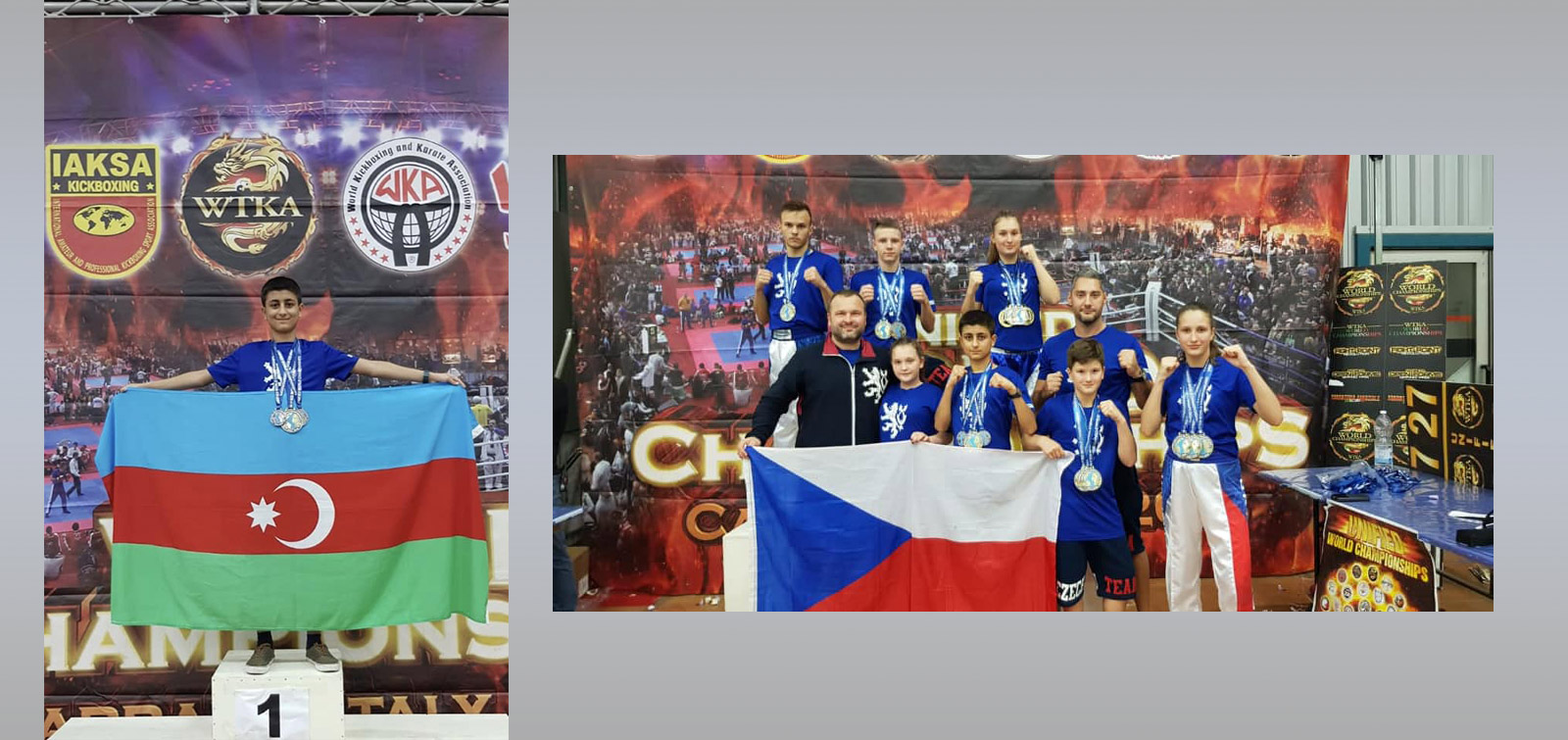 Our compatriot successfully performed at the world championship
Our compatriot Al Jafar won 2 silver and 1 gold medal at the world championship on kickboxing in Karrara, Italy. Our cognate living in the Czech Republic won the gold medal in the men's 50kg weight categories under 17 and won silver medals in the 47kg weight categories.
Al Jafar is the son of the chairwoman of Natavan society in the Czech Republic, Leyla Beyim Jafarova. He was born in Baku in 2003 and lives in the Czech Republic for 10 years. Al Jafar has engaged kickboxing since 2012 at the Czech club "Schejbal Gym Lovosice".