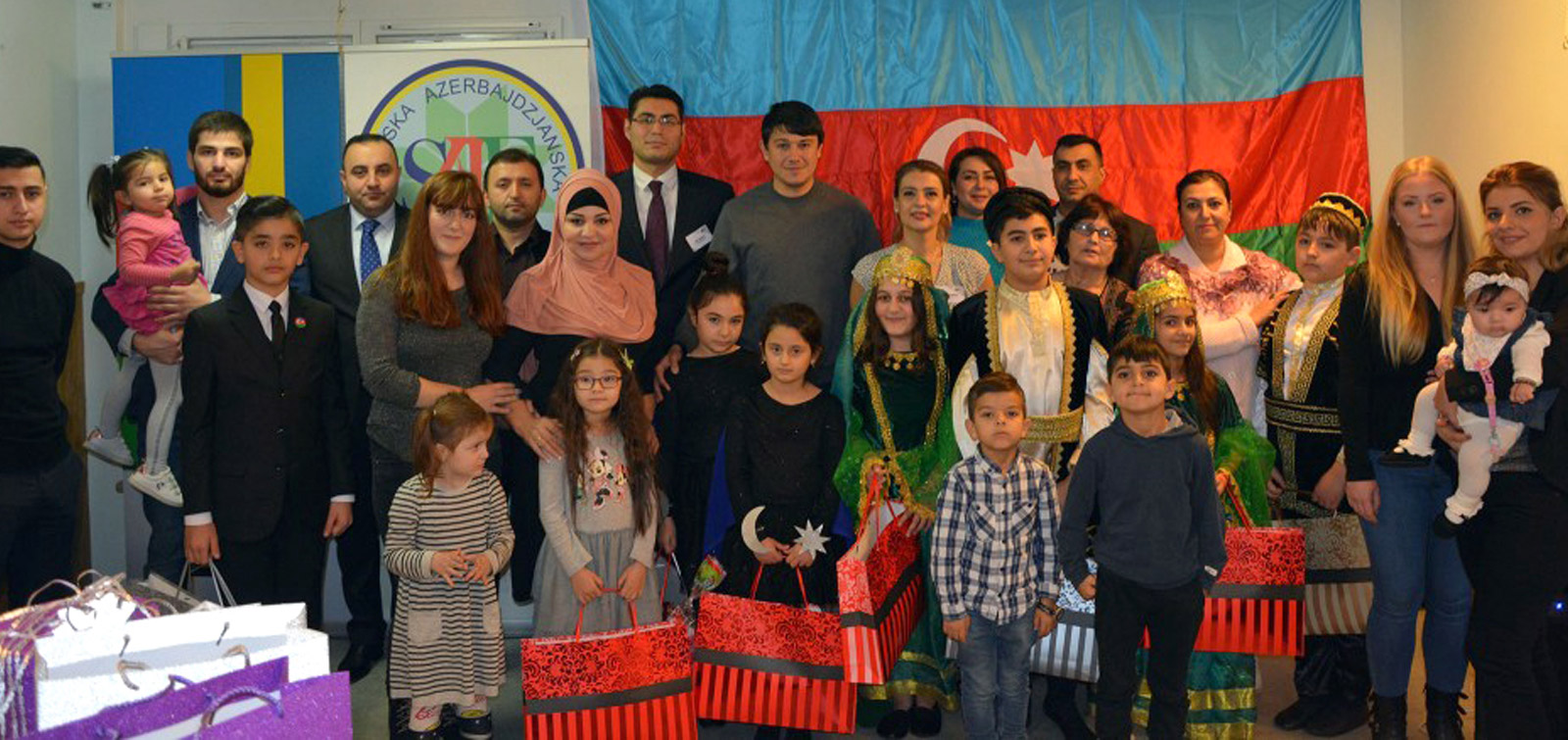 The delegation participated in the event of Sweden - Azerbaijan Union
Delegation of the State Committee on Work with Diaspora participated in the event organized by the Sweden- Azerbaijan Union.
The chairman of the State Committee said in his opening remarks that they have also attended the foundation conference as part of the visit, informing them of the meetings and agreements reached within the visit to Sweden. Expressing his confidence that diaspora activities in the Scandinavian region will be more active and purposeful he noted that the Coordination Council was set up and coordinators were selected , thus new era was started in the diaspora.
Head of Sweden-Azerbaijan Union SAU Sevda Dadashova thanked the delegation for meeting with the activists of organization and spoke about the organization's activities, its events and their goals.
An interactive discussion on diaspora activities was followed by an artistic part. Children's music and dance group's performance on national dances has caused great interest in the artistic part.
At the end, gifts were presented to the Children's music and dance group of SAU by the State Committee.