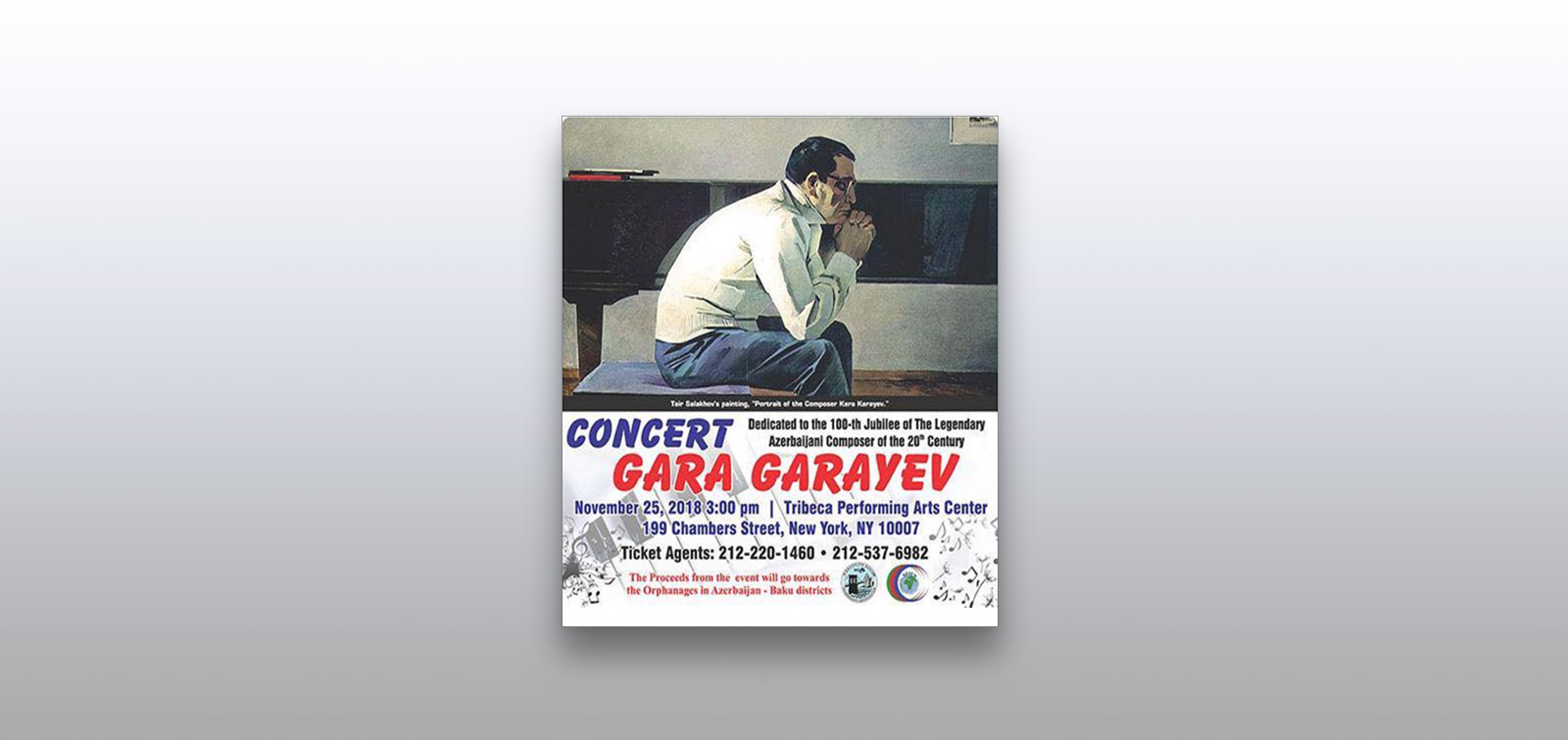 Concert dedicated to Gara Garayev will be held in New York
The concert, dedicated to genius composer Gara Garayev, will be held on 25th November at "Tribeca Performing Arts Centre". The concert is organized by Baku Brooklyn Friendship Association and AZZEM international foundation.
It should be noted that this year is the 100th anniversary of Azerbaijani great composer and pedagogue Gara Garayev. Various events, concerts, commemorative nights and different programs are organized in his memory.