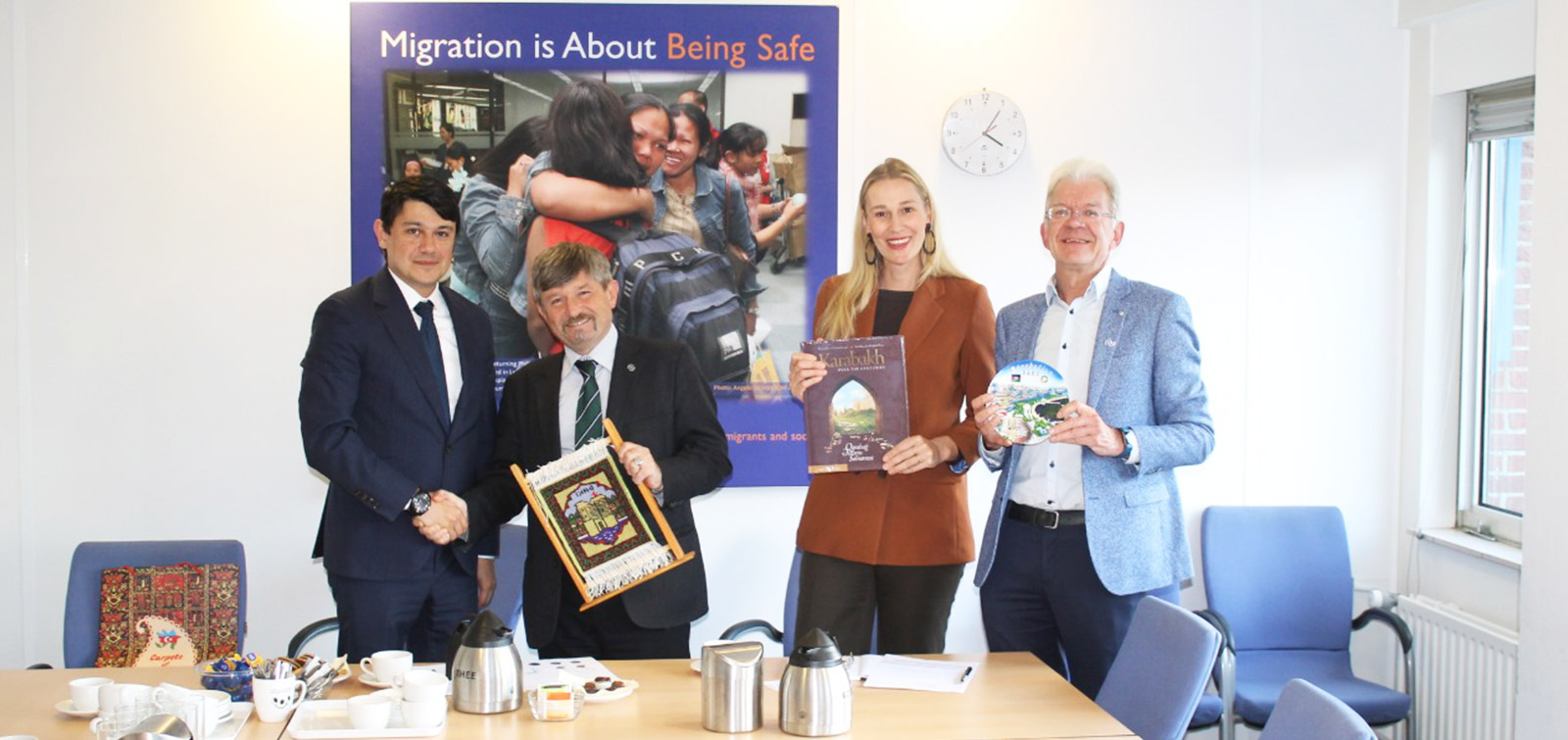 Meetings of the State Committee delegation in Europe work away
The delegation of the State Committee on Work with Diaspora holds various meetings in Europe. Within the framework of the visit, the delegation visited the Khojaly genocide monument, laid flowers to the front of it and commemorated the victims of the tragedy.
Later a meeting was held with Antonio Polosa, the head of the International Organization for Migration Office in the Netherlands.
During the meeting, migration and diaspora issues were discussed and views were exchanged on further cooperation. The head of the State Committee said that migration processes are inevitable and migrants take a special place in the main structure of the diaspora movement. At the same time, he noted that a clear statistics of migrants is also important.
The representative of the International Organization for Migration said that migration is a serious process and cooperation in areas on the lives and numbers of migrants and other directions is essential. The International Migration Organization is ready to cooperate on these issues.
After all, the dutch delegation was presented memorable gifts.