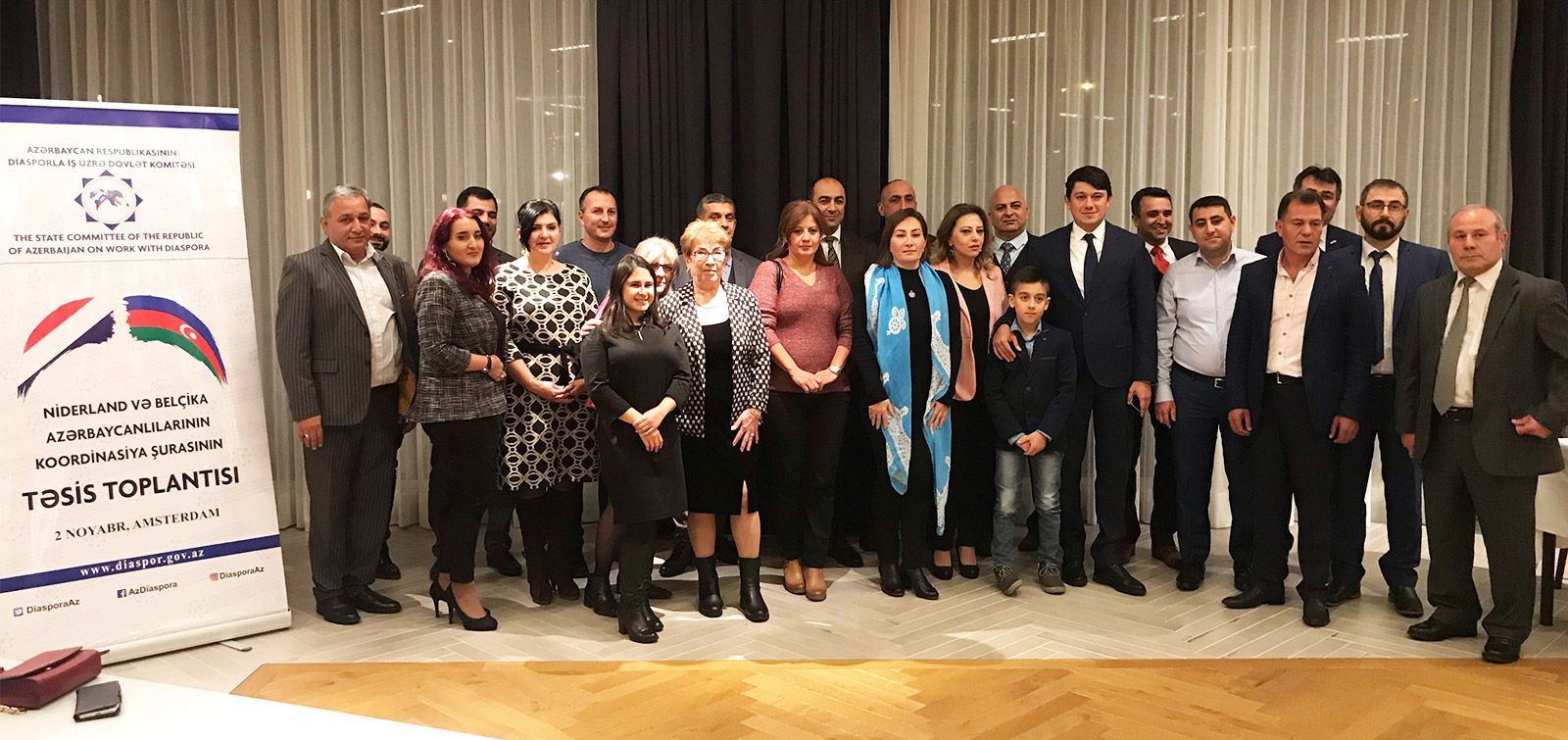 The delegation of the State Committee attended the founding meeting within the framework of the visit to Europe
The visit of the delegation of the State Committee on Work with Diaspora of the Republic of Azerbaijan to Europe has started with the laying flowers on the bust of national leader Heydar Aliyev in the building of the Azerbaijani Embassy in Hague.
Then the delegation participated in the founding meeting of the Coordination Council of the Netherlands-Belgian Azerbaijanis. Representatives of embassies, heads of organizations, Azerbaijani youth and other guests attended the founding meeting.
Speaking about the new directions of development of Azerbaijani diaspora, the Chairman of the State Committee appreciated the initiative of the founding of Coordination Council and noted that the main issue for the diaspora is to achieve cooperation of organizations and coordinate diaspora activities. Chariman of the Committee emphasized that Coordination Councils have already been formed by diaspora organizations in a number of European countries noting that only coordinated joint activities, close cooperation with organizations and the State Committee can lead to achieve targets. As well as, it was pointed out that the State Committee will also prefer to joint, collective decisions.
Representatives of the diaspora in the Netherlands and Belgium emphasized the importance of cooperation among the organizations in modern times and expressed their views on unification in unified council and future prospects in the meeting. Suggestions were made on the establishment of the relevant Coordination Council and selection of a coordinator.
The Coordination Council of the Netherlands-Belgian Azerbaijanis was established at the meeting. Head of "EuroAzNL " Emil Aliyev and Maisa Aghamirzayeva (Gundogdu), the chairwoman of "Ana Vatan" Association of Azerbaijani Women of the Netherlands are elected coordinators of the Coordination Council.