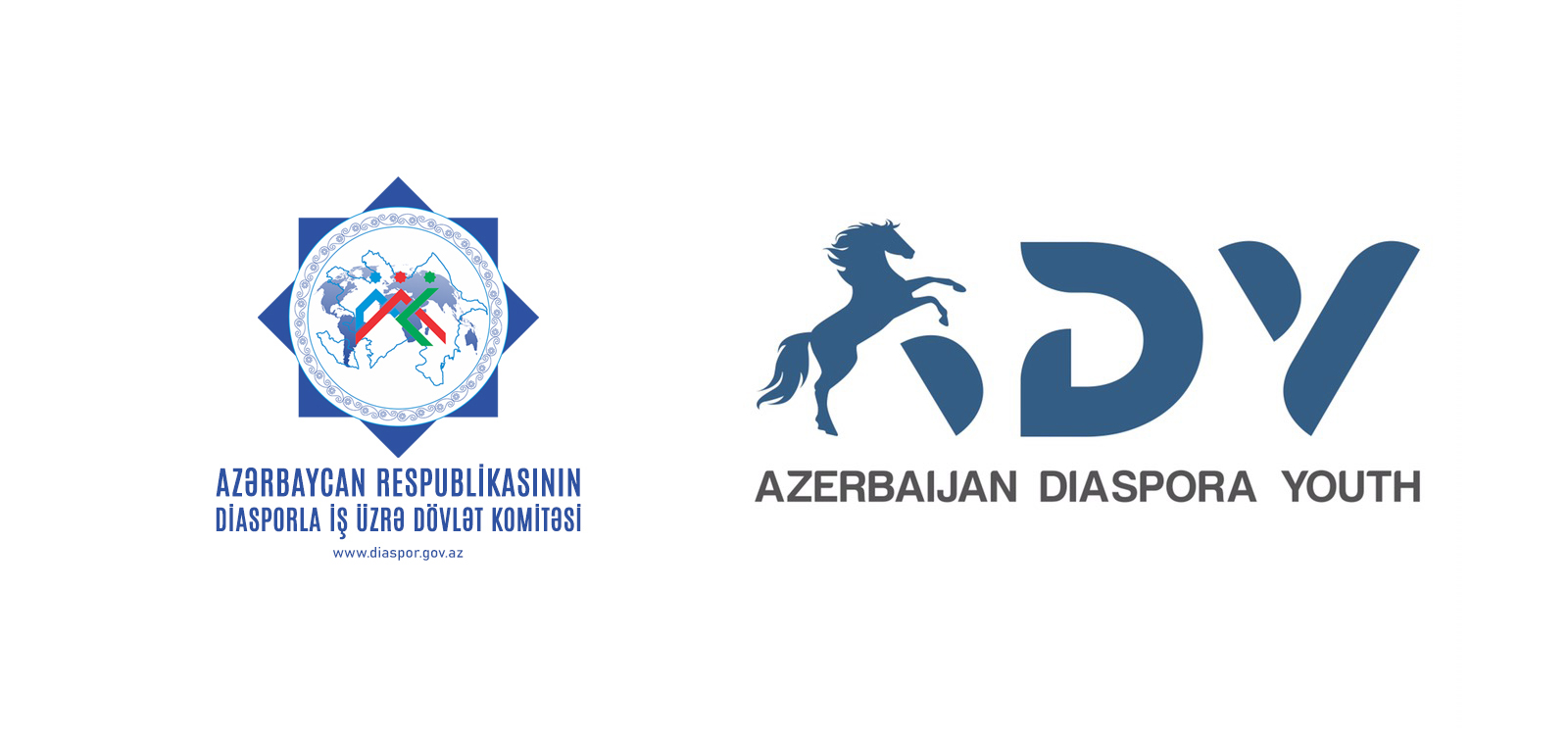 "Azerbaijan Diaspora Youth" organization took an action
"Azerbaijan Diaspora Youth" organization, which unites young Azerbaijanis living abroad, has already started its activities. The main goals of the organization established in the First Summer Camp named "100th Anniversary of the Republic", initiated and organized by the State Committee on Work with Diaspora are delivery of Azerbaijan's realities to the world community more intensively, intensive propaganda of Azerbaijan's historical and cultural heritage and traditions, coordination of the activities of Azerbaijani youth and students in close co-operation, integration to the societies of their countries. The relevant charter, statute and action plan of the organization has been developed which will create a basis for the contribution of young people to the development of the Azerbaijani diaspora.
Logo and slogans of the "Azerbaijan Diaspora Youth" (ADY) organization was founded in modern design reflecting nationalism, As well as, a working group was set up to operate in the "Wikipedia" open encyclopedia. The group has already posted articles on Azerbaijan's national heroes and now it is working to deliver Azerbaijani realities to the larger mass in a wide range of languages. Members of the working group on America-Canada, Europe, Africa, Asia, Turkey, Russia and Georgia plan to implement many projects in the countries where they live.
As well as, the organization was welcomed by young people, and many youths apply for membership in the organization. All this necessitates further expansion of the activity fields in the future. The main priorities of ADY, which targets dynamic activity in the global space, are the access to the international information space, and more effective and intensive promotion of the truth about our country.
It should be noted that ADY was established during the First Summer Camp of Diaspora Youth. 140 young diaspora members from 37 countries including the United States, Canada, Japan, Malaysia, Sweden, Romania, Italy, Indonesia, England participated in the camp from 22 to 28 August.