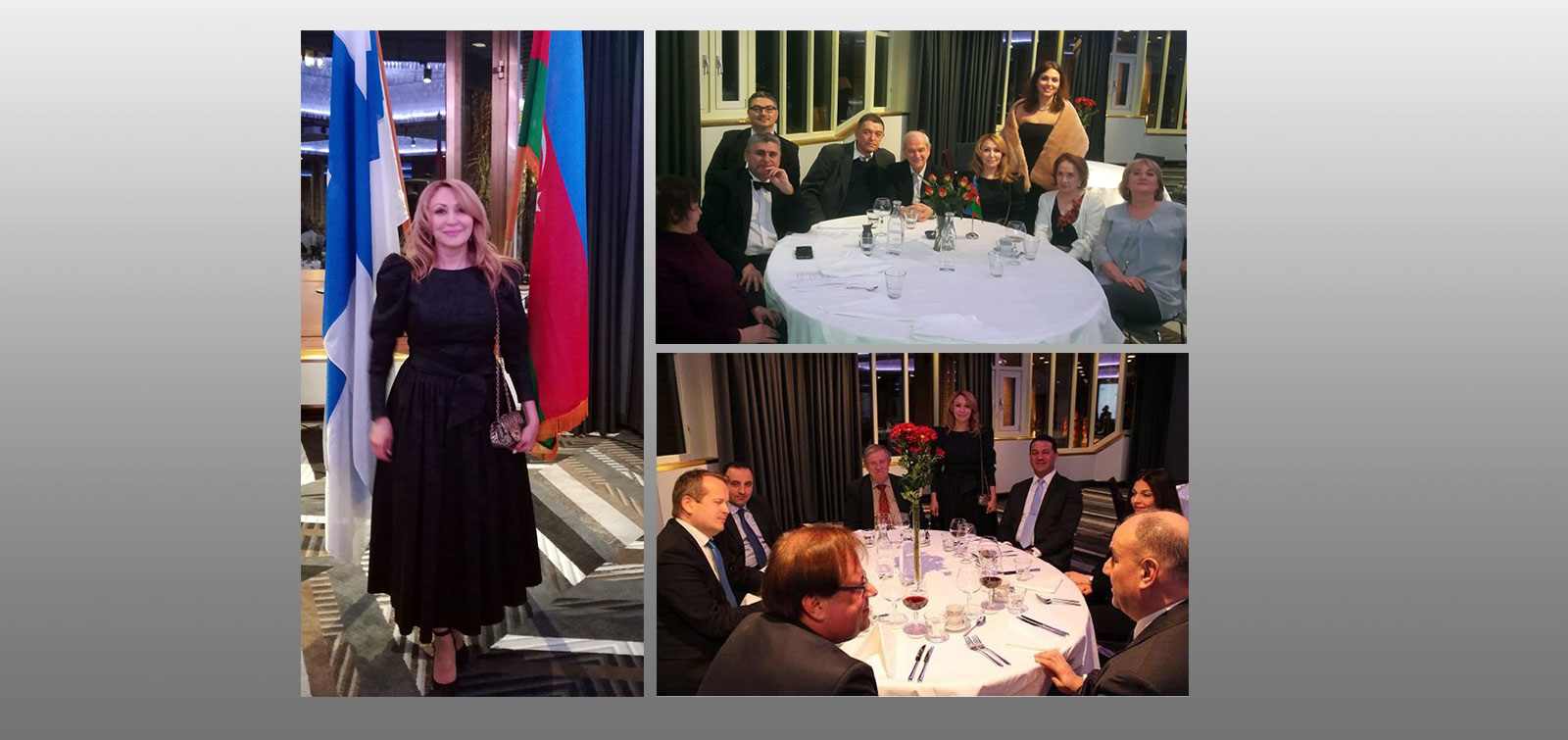 The diaspora organization has celebrated its 15th anniversary
The 15th jubilee of the Azerbaijan-Finland Friendship Society acting in Helsinki, Finland, was held. The event was attended by members of the Finland Parliament, representative of Azerbaijan Embassy, Ambassador of Turkey to Finland, representative of Northern Cyprus, representative of Tatarstan Embassy, intellectuals of Finland, businessmen, representatives of Turkish, Tatar, Russian, Vietnamese, Chinese and other diasporas.
The head of the society Tarana Nazarova said that it is proud to see the flag of Azerbaijan in the center of Helsinki at the event, which started with the state anthem of Azerbaijan, providing information about the organization's activity, T.Nazarova talked about the work done to bring Azerbaijanis together and deliver Azerbaijanian truth to the local community. He thanked the Azerbaijan President and the State Committee on Work with Diaspora for the "Taraqqi" medal and stressed that the cooperation will be intensely continued. Then, the congratulatory letter of the Chairman of the State Committee to the Azerbaijan-Finland Friendship Society was read.
Representative of the Embassy of Azerbaijan in Finland Vagif Seyidbeyov delivered Ambassador Adish Mammadov's congratulations to the participants.
The event was followed by a concert program.