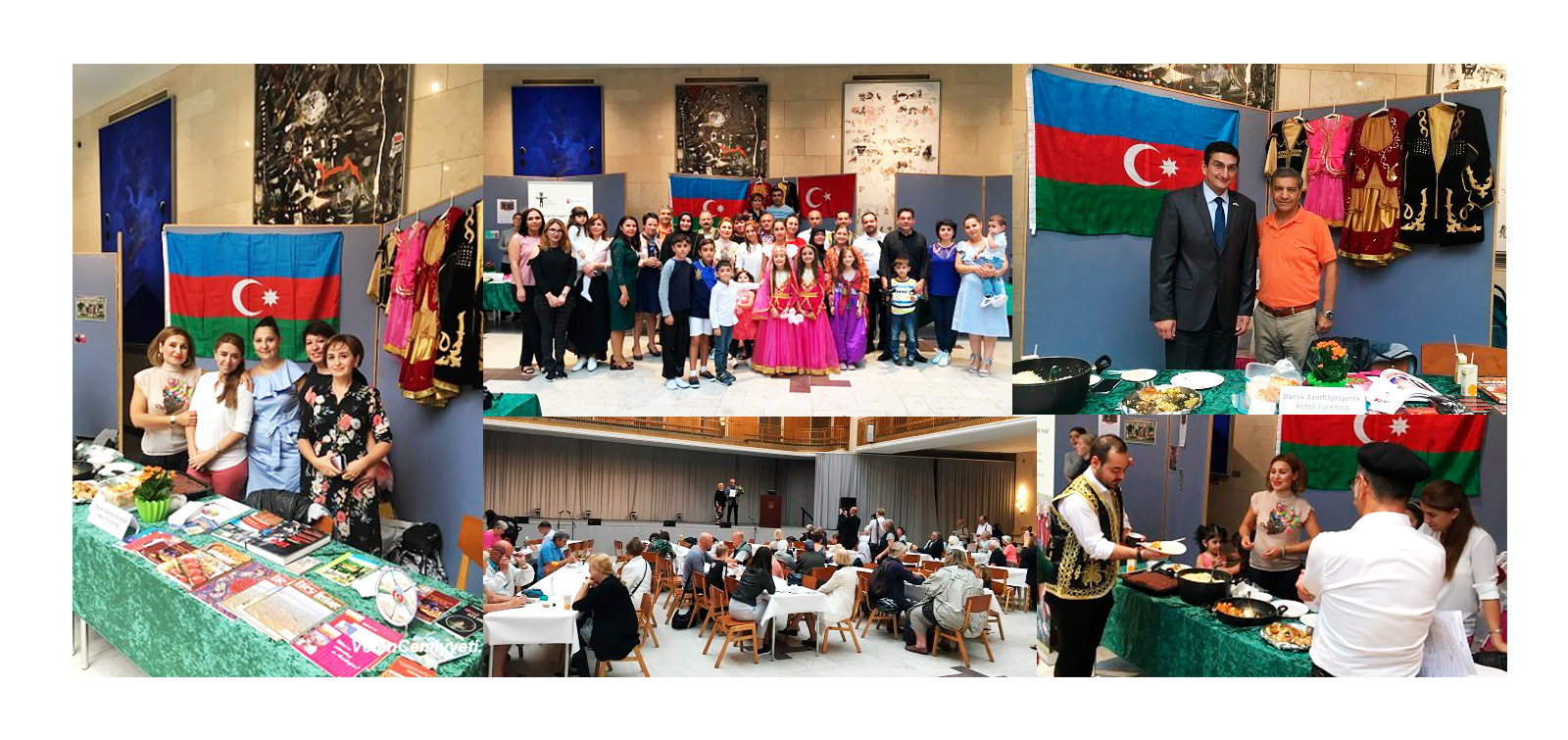 The Diaspora organization represented our country at the international event
Event on "Integration Day" was held in Frederiksberg municipality of Copenhagen, Denmark. Azerbaijan was represented at the event by the Denmark –Azerbaijan "Vatan" Society.
Speaking about the importance of the event in his opening speech, Mayor of Frederiksberg City Johan Glentoy said that the main goal is to inform about the history, culture and art of different nations living in Denmark by their representatives. The head of municipality expressed his satisfaction with the participation of embassies, societies and diaspora organizations of different countries at the event.
Besides providing detailed information about our country, books and brochures reflecting its history, rich culture, music and development dynamics, as well as national cuisine samples were presented at the Azerbaijan quarter established in events by "Vatan" Society. Representatives of "Vatan" Society gave detailed information about our country for the guests, answered their questions in different languages and tried to introduce our country to the local community.
The performances of the children's creative team "Jirtdan" acting under the Denmark -Azerbaijan "Vatan" Society in the artistical part of the event caused great interest of participants and gifts were presented them by Frederiksberg municipality.