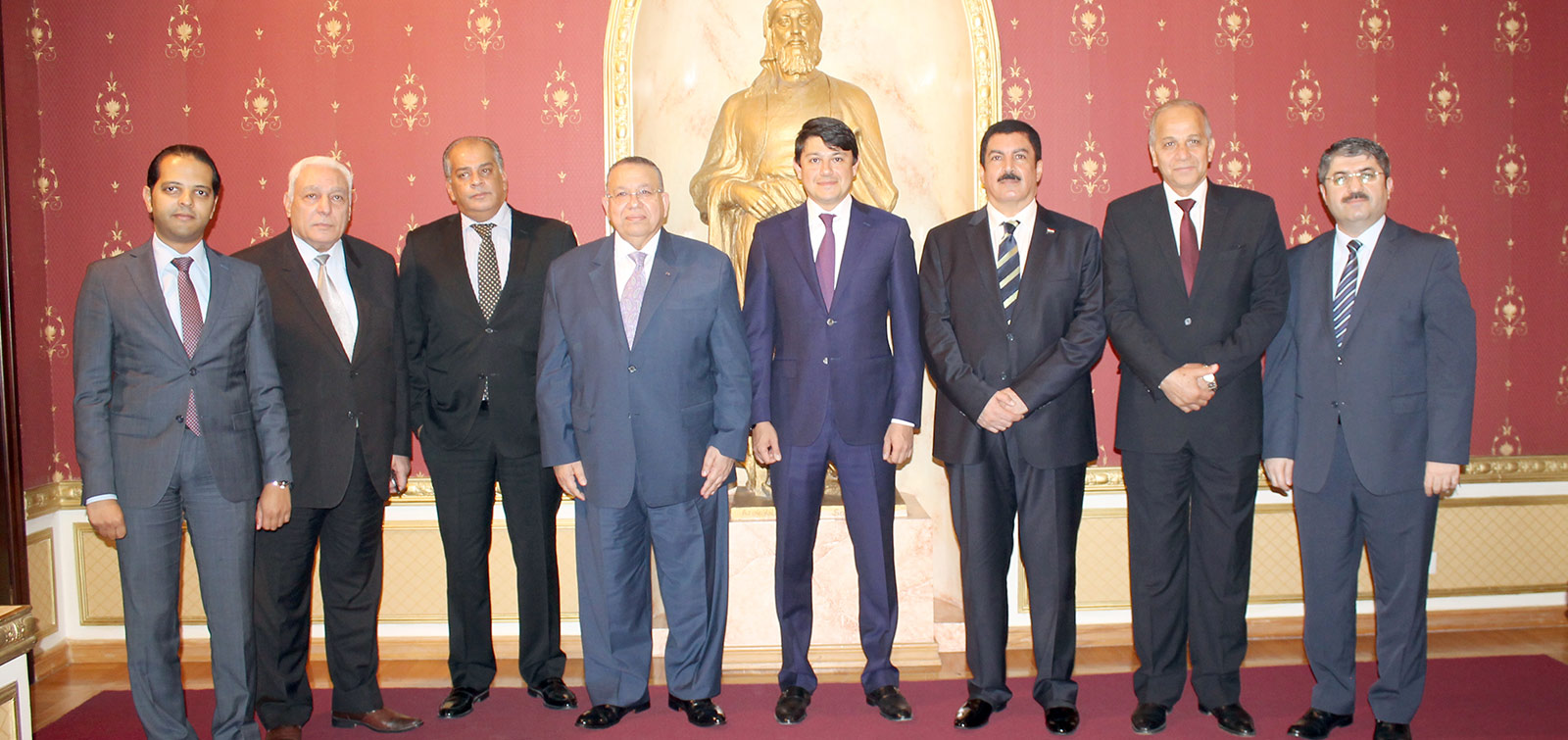 Cooperation with Egypt in the diaspora activity was discussed
A meeting with the delegation led by First deputy Speaker of the Parliament of the Arab Republic of Egypt, As-Seyyid Mahmoud Ash-Sharif was held in the State Committee on Work with Diaspora.
The Egypt-Azerbaijan relations, the role of the Azerbaijani community in Egypt in the cultural, social and economic life of the country were discussed at the meeting. The chairman of the State Committee noted that historical relations, mutual visits of Presidents, as well as diaspora organizations play a great role in the further development of relations between the two countries. It was emphasized the importance of developing relations between Azerbaijan and Egypt in diaspora activities as well as in cultural, economic and other spheres. For this purpose, it was decided to establish relations between the State Committee and the Ministry of State for Migration and Egyptian Affairs Abroad. It was also noted that mutual cooperation will be more effective in delivering Azerbaijan's realities to the world.
First deputy Spaker of the Egyptian Parliament As-Seyyid Mahmoud Ash-Sharif said that Egypt always supports Azerbaijan's territorial integrity and sovereignty. He underlined that all steps are taken to strengthen bilateral and friendly relations and said that Egypt was interested in developing relations with Azerbaijan in various fields.
At the end of the meeting memorable gifts were presented to the guests.