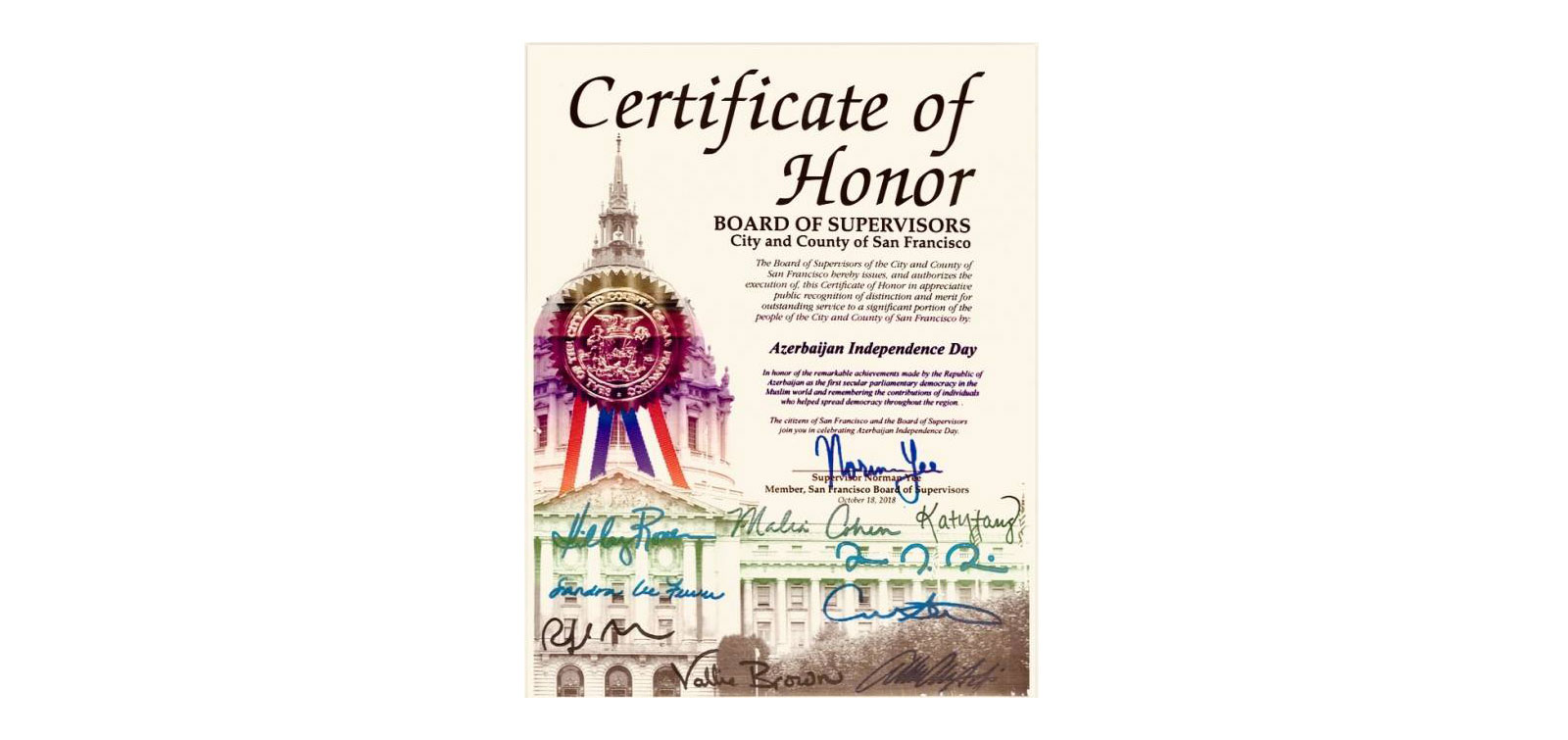 San Francisco issues Congratulatory Declaration on Azerbaijan's Independence Day
San Francisco (California, USA) and the Board of Supervisors of the province have adopted a congratulatory declaration on October 18-the national Independence Day of the Republic of Azerbaijan.
The Declaration sent to the Consulate General of Azerbaijan in Los Angeles and signed by all members of the Council of Supervisors states that Azerbaijani people established the first secular and democratic republic in the Muslim world. It is noted that the Republic of Azerbaijan has made great contributions to the dissemination and development of democracy in the region.
Then, the document congratulates the State Independence Day of the Republic of Azerbaijan on behalf of the San Francisco Residents and the Board of Supervisors
San Francisco, the fourth largest city in terms of population in California, is the main cultural, educational, financial and economic center of North California. The city, with a population of about 900,000, is the second most densely populated U.S. city.